After a long hard-working week, my friends and I decided to get away from it all by exploring Jalan Bangkung – the quieter area of Bangsar. The street has gained reputation for having a long line of notable restaurants. This time, we dropped by Bobo KL – a restaurant with a stand of loyal customers falling in love with its intimate dining experience. We had an ecstatic walk upstairs to the restaurant and were all allured by the works of art hanging on the wall.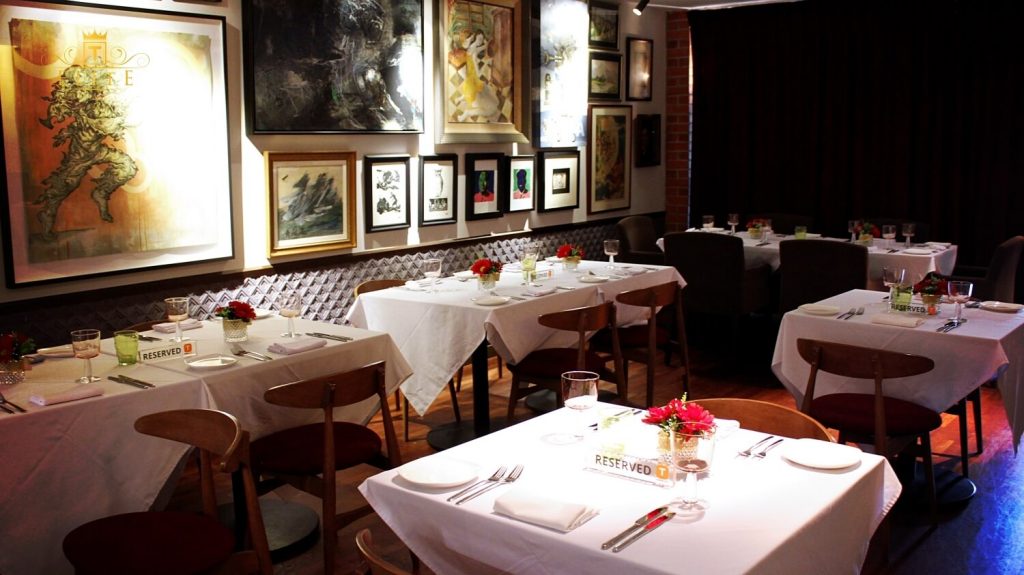 One small tip: the number of tables is limited so reservation in advance is advisable. We found ourselves sitting comfortably at the balcony where we could have a good view of the quiet street and enjoy the peaceful ambiance.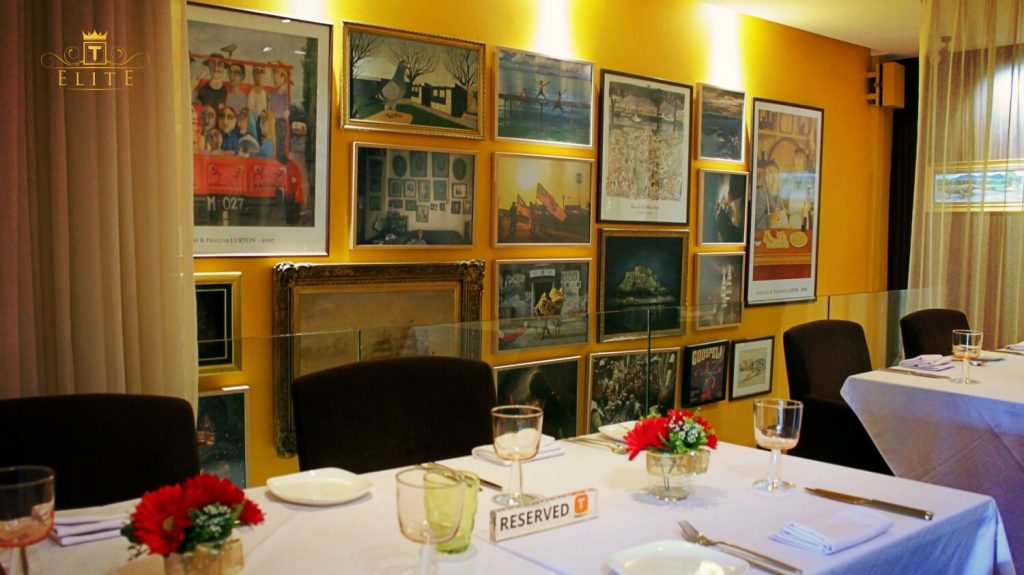 Grilled Black Angus Ribeye    RM118++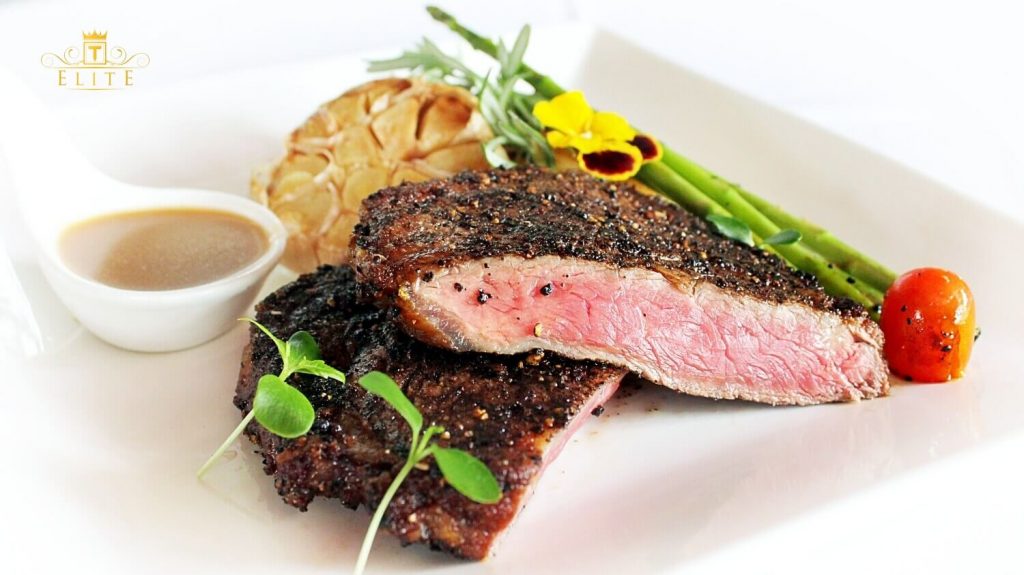 "Colorful!" was the first word that came out of my mouth! Slices of beef deliciously were flecked with pepper on top and embellished with a lovely edible pansy, along with dauphinoise (classic layered potato in garlic-scented cream), asparagus, au jus sauce and of course, roasted garlic. What's better than some garlic to mingle with beef? The dauphinoise is an impressive and interesting side dish. The potatoes soaked up the cream so it was wonderfully creamy. I would have to say the texture made the potatoes more authentic than slicing or crushing it.
The garlic setting aside looked like a pretty flower plating on the dish that we thought it was just merely for decoration. When we recognized that it is edible, it is such a mistake if you do not mingle it with the beef! The roasted garlic was soft, despite its tough look, which added a bit of excitement for all of us. Of course with its powerful strong flavor, it accentuated the beefiest of the meat. And the beef itself? Did not let us down at any time as a premium quality beef – the Black Angus! Pink and juicy, tasty and fragrant.  I relish everything about the dish.


Duck Confit    RM48++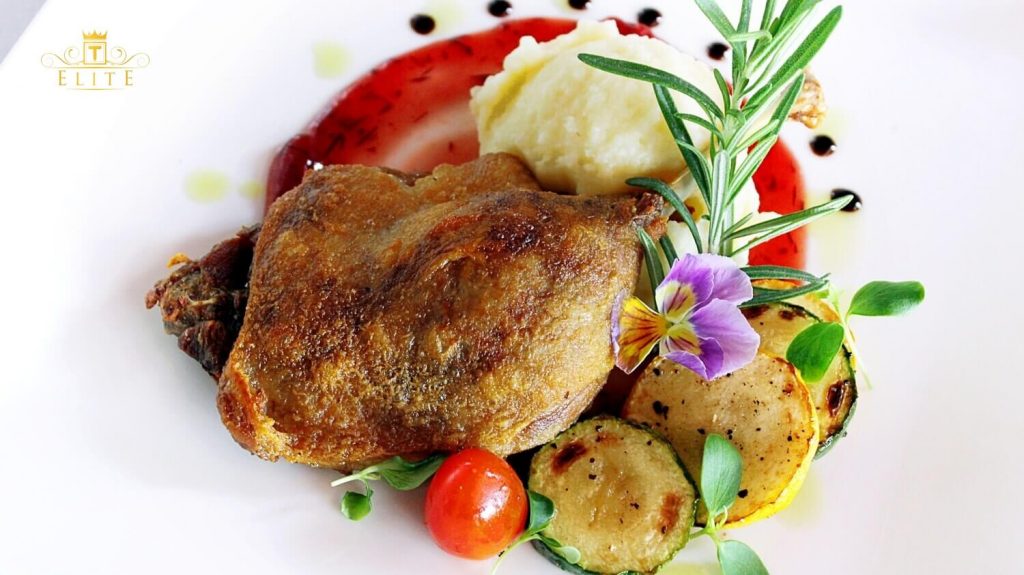 Here comes my favorite dish of the day! The dish caught my attention with its eye-catching color, it did excite us with the decoration. Again, a lovely and colorful edible pansy was beautifully dressed, along with mashed potato underneath rosemary and some roasted zucchini. The half-circled cranberry sauce really caught my attention for its vibrant color with a hint of sweetness. What an embellishment this sauce made along with interesting dots of balsamic vinegar and olive oil! After all, it will always be soul-satisfying for foodies like us to not only taste the food but to enjoy the art of decoration.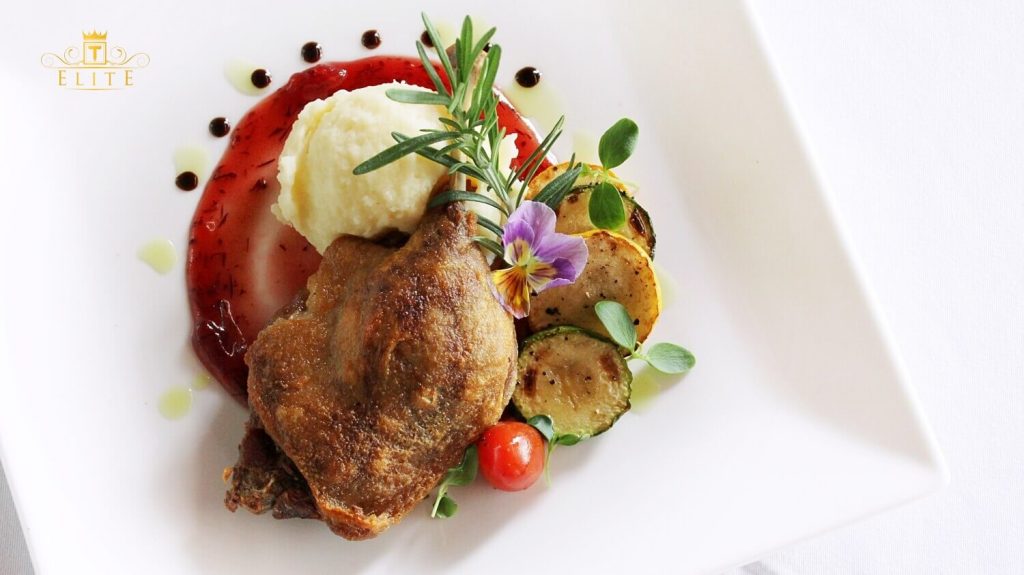 Through a glance, the duck's skin looked airy crispy but at the same time, we were a bit concerned whether the meat inside would be dry. And when we got our first cut into the duck, we immediately knew that we were wrong. The meat was surprisingly soft and tender as it could be clearly ripped off from the bone. We could see every shred of the duck meat! The duck was well marinated and was further enhanced with the appetizing cranberry sauce. Mashed potato? As smooth and creamy as always. Thrilled by its visual look and taste, there is no doubt why it quickly baited me!


Herb Crusted New Zealand Rack of Lamb    RM79++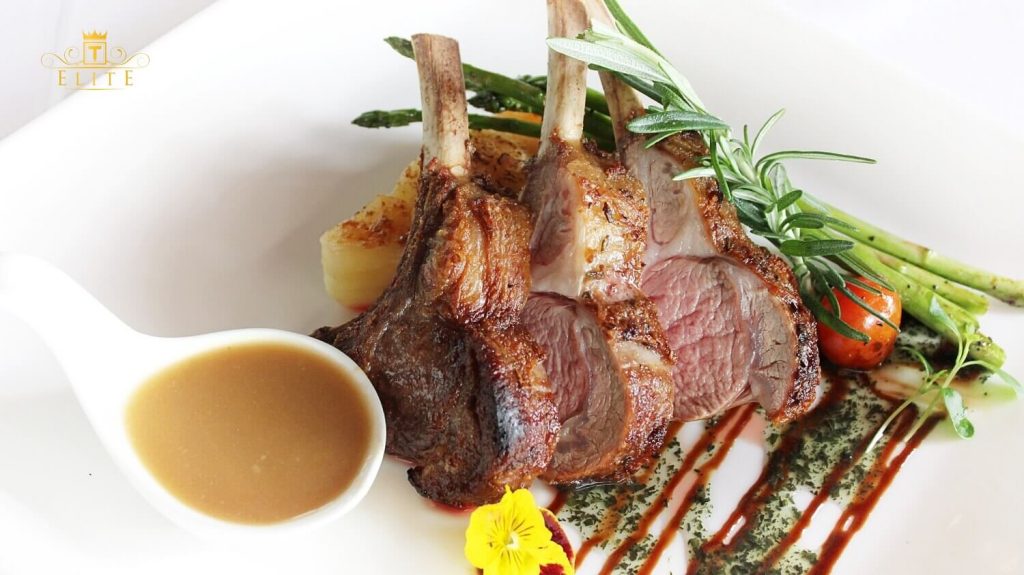 The dish was, again, equally ornate compared to other dishes. 3 nicely-seared racks of lamb were put on a piece of dauphinoise. Right underneath the lamb was the mint-chili sauce which did a good job on radiating the freshness of mint leaves and the spiciness of dried crushed red pepper. It mixed well with balsamic vinegar and highlighted the colorful pansy on top. To start off, I decided to take a bite on the pansy and I believe you should give it a try: mild and fresh with a sweet green grassy flavor.  The first cut of the lamb was smooth and so juicy as we could see some drops of juice came off whilst cutting.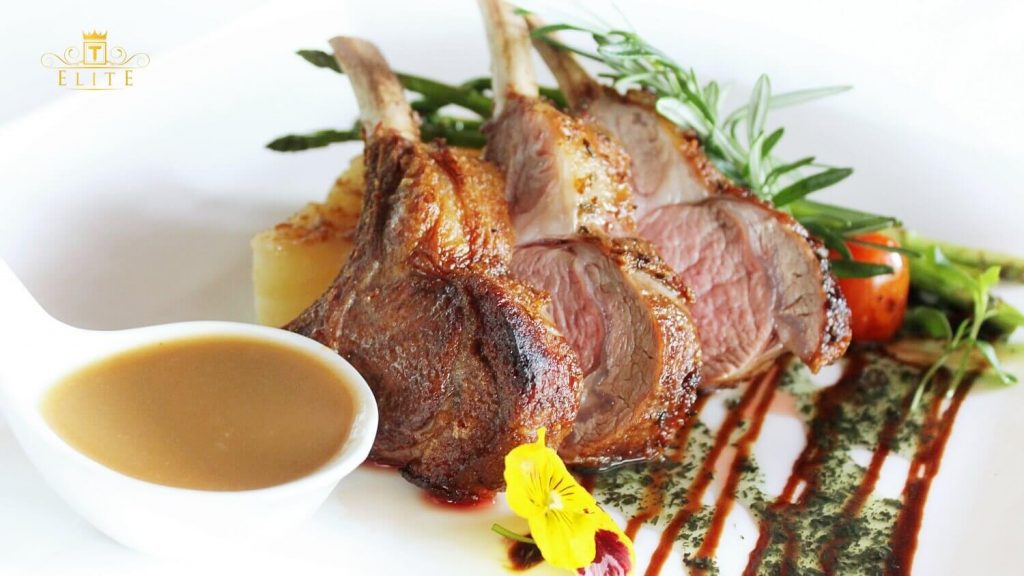 Oh, I should not forget to mention the Au Jus Sauce. The sauce is a reduction of meat's natural juice combining all the drippings and additional stock added. I loved to challenge my palate a bit by having the other cut of lamb mixed with dauphinoise and swiped all through the mint chili sauce. It was a delight as the juiciness of the lamb combined with the potato's creaminess and tangy flavor. The classic mint sauce did an exciting twist for the flavor as it brought a strong yet fresh and bright flavor. I personally think it would be an extraordinary combination with a bottle of wine like a ripe, fruity Chilean Cabernet Sauvignon.


If you want to pay a visit to Bobo KL, you can save your time by reserving a table here. 
Don't forget that you can get ALL of these signature dishes for FREE if you are an ELITE Member. Yes! Check out more information about TABLEAPP ELITE.


Bobo KL
Location: 65-1, Jalan Bangkung, Bangsar, 59100 Kuala Lumpur, Malaysia
Daily: 10AM – 12AM