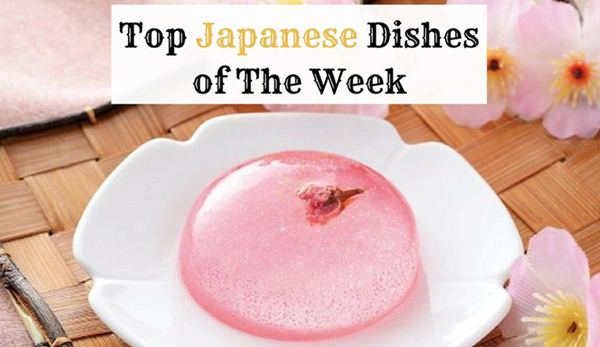 1/ Sushi Azabu
Well-known for its Michelin-starred establishment in New York which is much frequented by Japanese food lovers and Hollywood celebrities, Sushi Azabu heads its way to Malaysia and sets its journey at the Japanese food heaven – ISETAN The Japan Store. Sushi Azabu houses fresh-from-Japan seafood which are then carefully crafted into delectable delights by skilful chefs.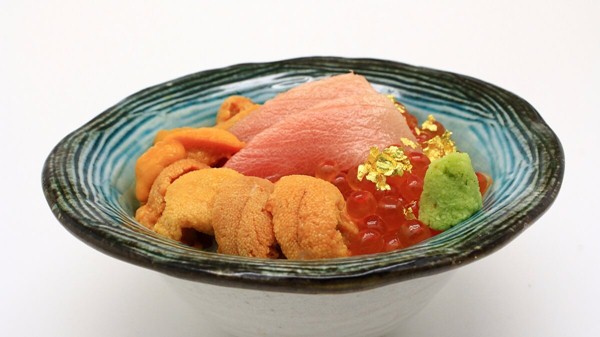 This premium Rice Bowl of Luxurious Gift from Sea will entice your palate right from the first glance. Resting on a bed of warm rice are melt-in-the-mouth sea urchins, high-quality tuna and refreshing salmon roe served with freshly-grated wasabi. The bowl is a well-thought-out combination of the best of the sea which would charm any diners' hearts with its umami taste and smooth texture.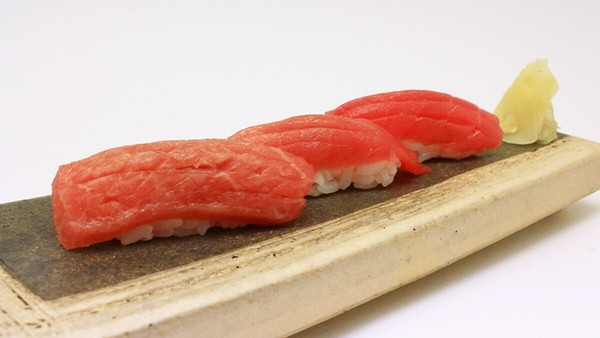 The 3 Kinds of Tuna echoes the serenity of the surroundings with its unpretentious yet attractive presentation. Using bluefin tuna air-flown from the famous Tsukiji Fish Market in Tokyo, the dish boasts 3 different types of hard-to-resist tuna nigiri sushi, namely Akami, Chutoro and Otoro. Take a bite and you will feel rejuvenated by the fresh taste of the high-quality tuna blending well with the freshly-grated wasabi and the perfectly-cooked sushi rice.
Only the freshest sea urchins of the season are hand-picked to be crafted into this 3 Kinds of Sea Urchin. The air-flown sea urchins are presented in a simple yet elegant look that is tempting enough to secretly trigger your salivation. Extraordinary creamy and rich in umami flavor, this worth-dreaming-for miniature of the sea's gift will drift you to the sea with its lip-smacking taste.
TABLEAPP ELITE Members can redeem these 3 signature dishes for free.
Opening Hours: Tue – Sun: 12:00pm – 3:00pm, 6:00pm – 11:00pm.
Location: ISETAN The Japan Store, LOT 10, No. 50, Jalan Sultan Ismail, 50250 Kuala Lumpur.
>> Click here to book a table at Sushi Azabu
2/ Torii Yakitori & Whiskey Bar
Looking for divine whisky to pair with sumptuous grilled skewers? The Japanese-accented gastro-bar Torii Yakitori & Whiskey Bar will gratify your craving! Located in a friendly neighborhood, this sanctuary is where you can indulge yourself in a wide range of Japanese-inspired delights while relishing the finest single-malt spirits.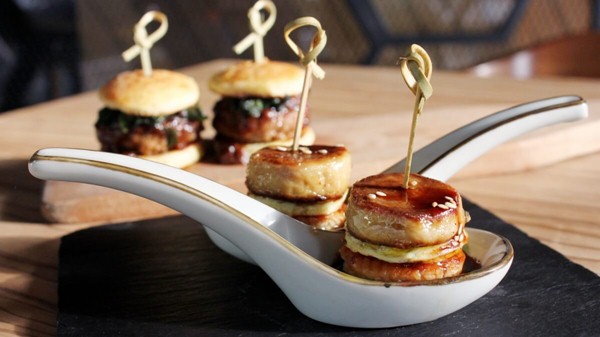 The Signature Delicacies Set is a must-order dish including one Bonded Unagi & Foie Gras and one Wagyu Sliders. The Bonded Unagi & Foie Gras is a sublime combination of the grilled-to-perfection river eel (unagi), the foie gras which is pan-seared skilfully to maintain its moisture and the omelette to balance its rich flavor. The wondrous home-made Wagyu Sliders is lip-smacking with melt-in-the-mouth Wagyu patty with spinach, caramelised onions and scones. A true indulgence!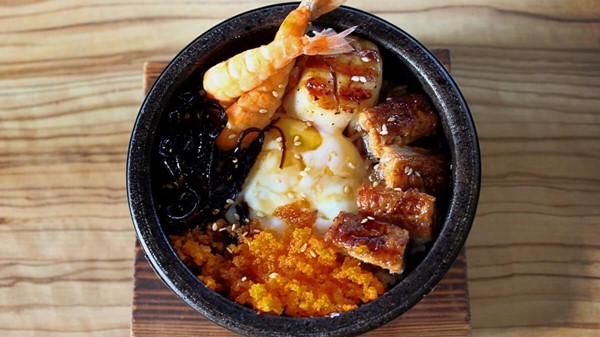 This bowl of Beef Donburi would be everything you could ask for! Lying on a bed of rice is a concoction of delights with different nuances, namely foie gras, beef, caviar, truffle and onsen tamago. The delectable foie gras mingles perfectly with the slices of beef, resulting in an unforgettable satisfaction. If you are a fervent caviar lover, there is no reason why you should not opt for extra foie gras which is always available with additional charge.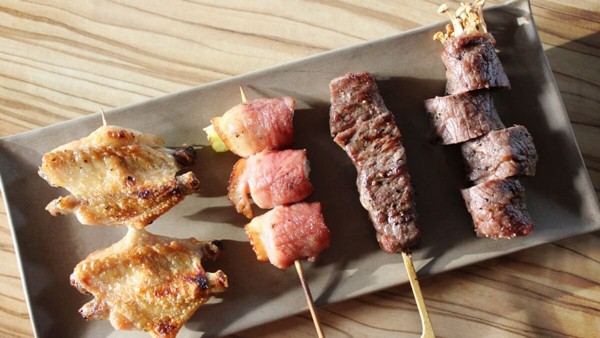 Here comes something that can pair perfectly with your single-malt whisky – the Signature Skewers Set. The dish includes 4 piping hot bite-sized skewers – Beef Enoki, Sirloin, Wings and Smoked Duck, which can immediately whet your appetite with their aroma. The Beef Enoki and the Sirloin skewers are tender to the bite while the Wings have delectable crispy airy skin. The Smoked Duck is well-marinated with sea salt and welsh onion which give it a flavorful and succulent taste. A wonderful treat!
TABLEAPP ELITE Members can redeem these 3 signature dishes for free.
Opening Hours: Mon – Fri: 11:30am – 2:30pm, 5:00pm till late; Sat & Sun: 5:00pm till late.
Location: Lot 8-6, Jalan Batai, Damansara Heights, 50490 Kuala Lumpur.
>> Click here to make a table reservation at Torii Yakitori and Whiskey Bar
3/ Toriden
Originated from Fukuoka prefecture which is famous for its fresh produce, Toriden opens its door at the 4th floor of ISETAN The Japan Store which features only authentic Japanese cuisine. With a traditional menu of farm-fresh items and unique cooking technique that can only be found on the Kyushu Island, the restaurant is where Japanese connoisseurs often pay their visit.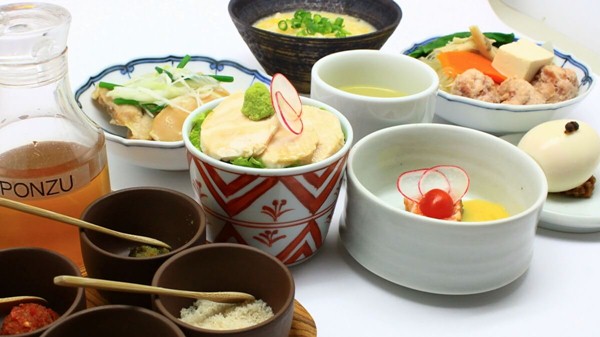 The Mizutaki TAKE Course is a perfect combination of Goma sashi-sashimi, assorted chicken parts, vegetables, chicken tempura, porridge or noodles and dessert of the day. To enjoy this mizutaki, one should firstly take a sip of the luscious chicken broth soup which is cooked from fresh whole chicken daily and boiled for more than 6 hours. Indulge yourself in other delights like juicy chicken meat balls with free flow of tofu, noodles and vegetables, crunchy chicken tempura and don't forget to pair the assorted boiled chicken parts with the tangy citrus Ponzu sauce.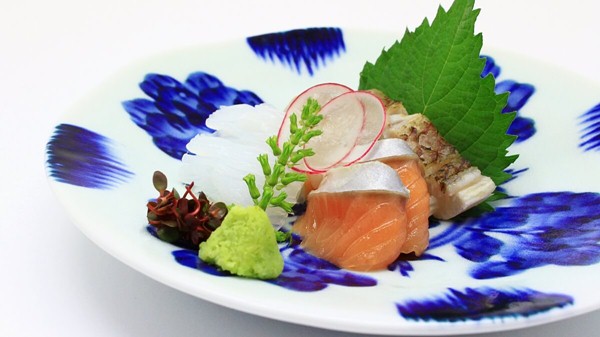 The 3 Kinds of Sashimi will delight your palate with its fresh goodness. The sashimi are air-flown from Tsukiji Fish Market in Japan and only the freshest seafood are hand-picked to make chef's special sashimi of the day. The melt-in-the-mouth sashimi has a delectable creamy taste which is then accentuated by a touch of the freshly-grated wasabi.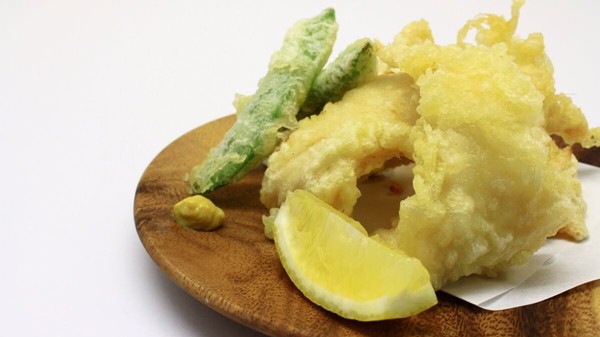 If you are searching for some bite-sized morsels to savor at the restaurant, don't forget to opt for the Chicken Tempura which is absolutely luscious. The chicken is slightly seasoned before being fried until it has a light and crispy texture. Squeeze a bit of lemon juice on top, dip the tempura in the mustard that comes along and the combination would make you rave with love!
TABLEAPP ELITE Members can redeem these 3 signature dishes for free.
Opening Hours: Daily: 11:00am – 3:00pm, 6:00pm – 11:00pm.
Location: ISETAN The Japan Store, LOT 10, No. 50, Jalan Sultan Ismail, 50250 Kuala Lumpur.
>> Click here to reserve a table at Toriden
4/ HANARE
Catering authentic Japanese cuisine with an emphasis on fresh and high-quality seafood air-flown directly from Japan, HANARE has long been a decent restaurant where Japanese food devotees and discerning critics often come to savour season's specialty offering like the Hon Maguro (Fresh Blue Fin Tuna) or the rare cut of Tai (Fresh Red Snapper). The restaurant vows to bring a unique experience with authentic Japanese cuisine for its diners.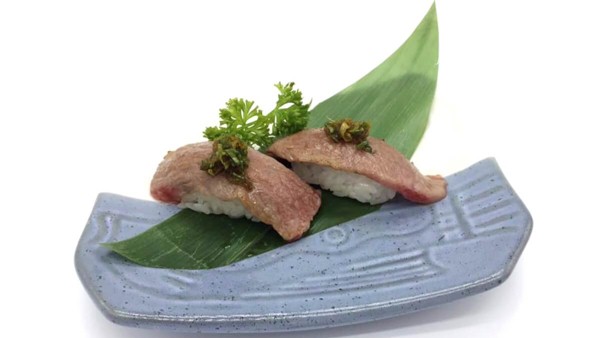 A visit to HANARE wouldn't be complete without the all-time favorite A5 Premium Wagyu Sushi. The slice of gorgeous marbled A5 Wagyu beef is ingeniously crafted with a dab of fresh wasabi under the beef. Using the highest-graded Wagyu beef, the sushi has a unique melt-in-the-mouth texture and rich flavor that you would not want to end!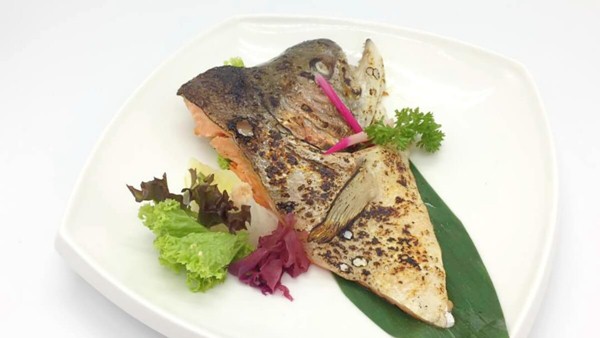 This Grilled Fish Head has a humble look to let its flavor do all the talking! The fresh fish head is grilled to perfection which gives it an irresistible aroma and distinct smoky smell. Its light crackling charred skin is a joy in the mouth while the flesh has a tender goodness. Did you know the salmon head is high in Omega-3 fatness, vitamin A, zinc and iron? A scrumptious and healthy delight!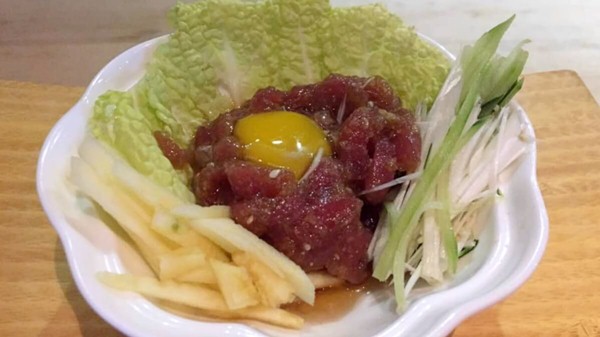 The Maguro Yukke or Tuna Tartare is a true show-stopper for a delightful gastronomic journey at Hanare. The fresh and high-quality tuna are hand-picked and skilfully cut into small cubes then placed together with assorted vegetables, egg yolk and dressing. The melt-in-the-mouth tuna has a characteristic umami flavor which is then accentuated by the smooth egg yolk and fresh vegetables. A simple yet luscious dish. 
TABLEAPP ELITE Members can redeem these 3 signature dishes for free.
Opening Hours: 12:00pm – 2:30pm; 6:00pm – 10:30pm.
Location: The Intermark Mall, Ground Floor, 348, Jalan Tun Razak,50400 Kuala Lumpur, Malaysia.
>> Click here to book a table at Hanare