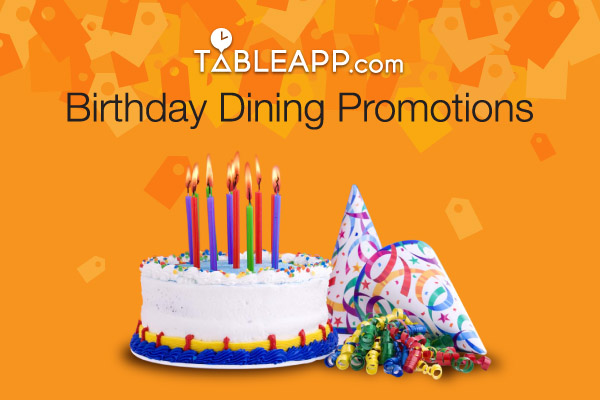 Nothing calls for more celebration than your birthday. We're used to getting presents from family and friends, but did you know you could also get a treat from restaurants? Now you can, with TABLEAPP's Birthday Dining Promotions.
To be eligible, you need to dine in at restaurants listed on the Birthday Promotions page. This page lists all the restaurants that provide birthday promotions, a description of each and their respective birth
Located on the top right of the page is the B'day Promo icon which allows you to download the app onto your device. You can use the app to book the restaurant of your choice.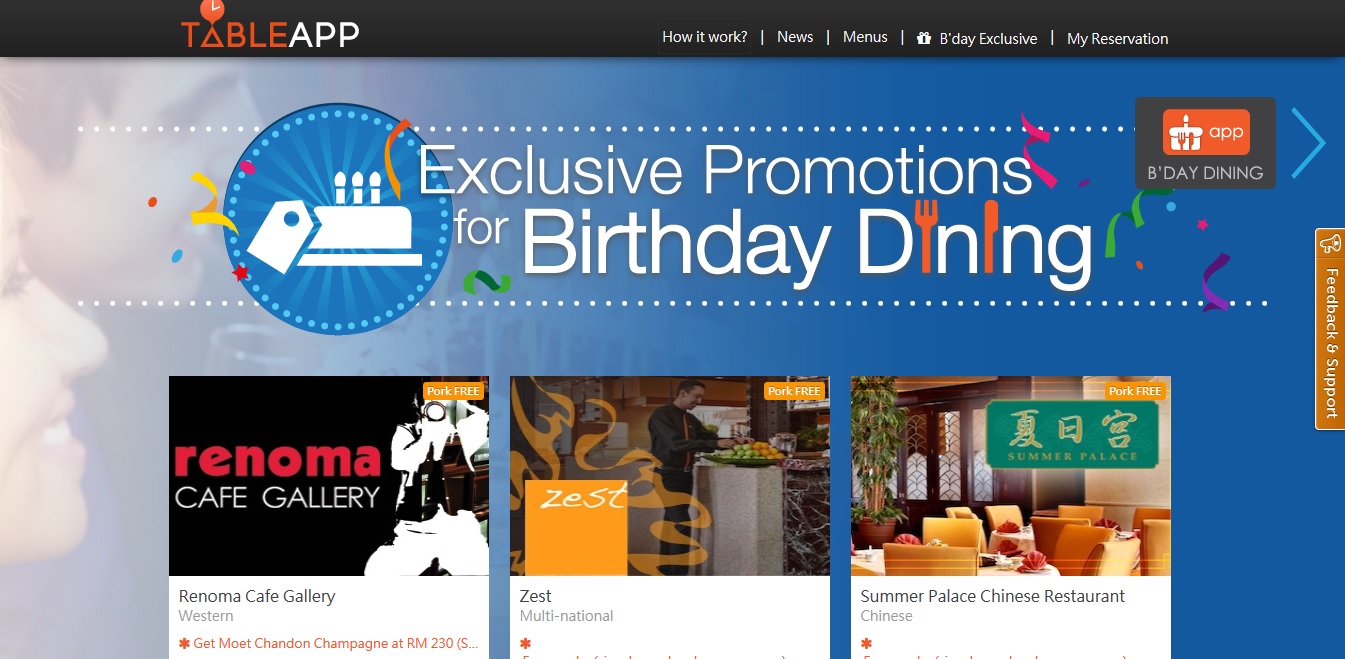 As usual, the convenient round-the clock service, instant confirmation and ease of using the app comes together to make your birthday meal an unforgettable one!
Check out the page here: http://www.tableapp.com/bdpromotion.