Imagine a vibrant, generous and tantalising spread of food lined up neatly on shining marble table tops, you know this is one feast you wouldn't want to miss.



Vasco's at Hilton Kuala Lumpur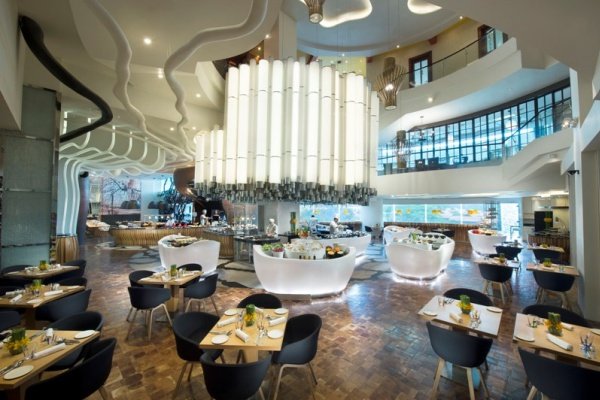 Other than the "al fresco" urban park feel, Vasco's also amazes patrons with its food of exceptional value. You may not find the spread very generous, but Vasco's makes up for it's lack in quantity with the highest quality. Buffet dinner is available daily from RM158 nett per adult and RM89 nett per child.
Click here for online reservations >
Cinnamon Coffee House at One World Hotel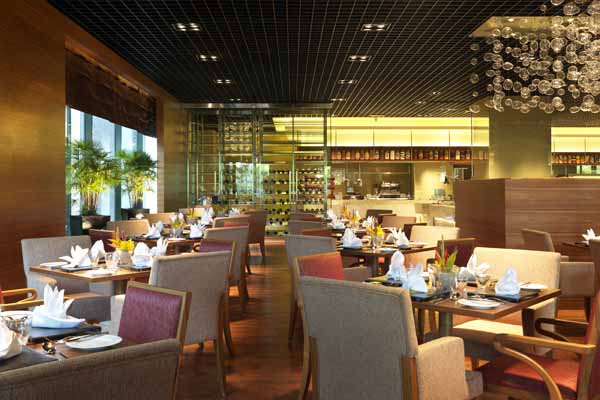 The award-winning Cinnamon Coffee House is a restaurant of vibrant tastes, sights and sounds, embodying local and international gastronomic delights in a single venue. In place of the hot chaffing dishes of the usual buffet line is a series of "live kitchens" – featuring an open kitchen concept which also includes a garden terrace for alfresco dining. The restaurant features different buffet dinner themes every month. RM118 nett per adult and half price for children.
Click here for online reservations >
Gobo Chit Chat at Traders Hotel Kuala Lumpur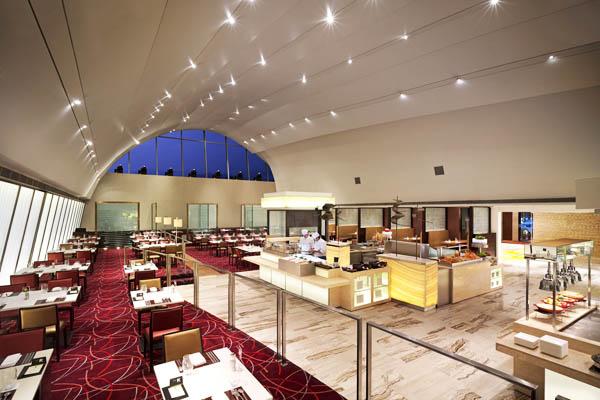 One of the best all-day dining and international buffet restaurants in Kuala Lumpur, Gobo Chit Chat offers a variety of local and international dishes. The restaurant buffet counter features a Japanese sushi bar, appetiser bar, open noodle kitchen and bakery, and a private dining room that can seat up to 10 guests. The restaurant runs different buffet themes everyday from Nyonya delights to Seafood BBQ buffet. From RM122 nett per adult.
Click here for online reservations >

The Mill Cafe at Grand Millennium Kuala Lumpur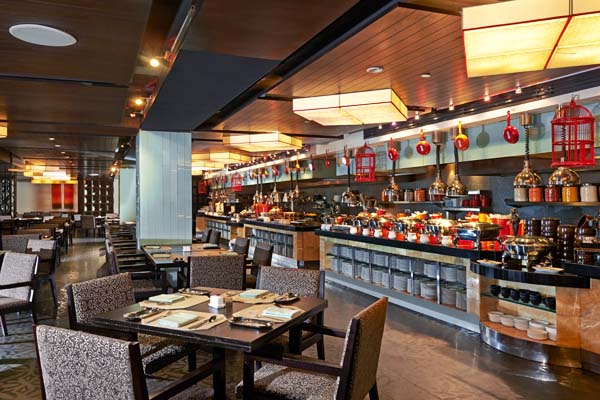 Located right opposite Pavilion KL, feed your growling stomach with The Mill Cafe's eat-all-you-cat buffet after your weekend shopping spree. Seafood lovers will love this sea-rious deal that the restaurant is currently promoting. If you have an insatiable appetite for prawns, oysters, squid and more, book now to sample their Ocean's 11 seafood buffet which is available on every Saturday from 7pm onwards. RM160 nett per adult.
Click here for online reservations >
LINK at Pullman Kuala Lumpur Bangsar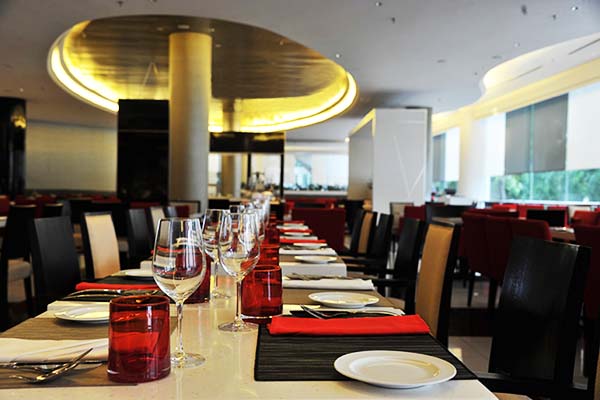 Fill up your gastronomical needs all day, every day with LINK, which offers breakfast, lunch and dinner buffet with live cooking. The restaurant is currently having seafood buffet night on every Friday and Saturday, from 6pm onwards. RM125 nett per adult.
Click here for online reservations >