From 5-star hotel buffet to award-winning Malay fine dining restaurant, get your buka puasa meal sorted here!



'Warisan Baba & Nyonya' Buffet at Vasco's, Hilton Kuala Lumpur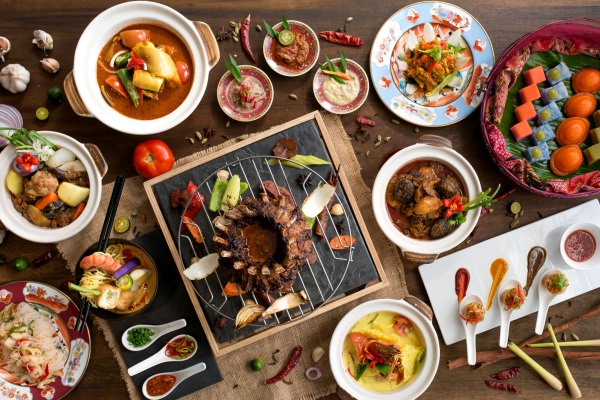 Starting from 27th May – 24th June, diners will be introduced to an array of unique, flavourful and colourful Peranakan signature dishes, cooked using fresh ingredients and traditional cooking methods. Dishes include Pai Tee, Kambing Pangang Berempah Portugis, Ikan Pari Gerang Asam, Nyonya Curry Laksa & more! Don't forget to bring complimentary Vasco's Signature Nyonya Curry Laksa homemade paste during this promotion! Buffet price is RM188 nett per adult, with Buy 1 Free 1 offer on selected dates.
Click here for online reservations >
'Selera Warisan Negeri' Buffet at Bijan Bar & Restaurant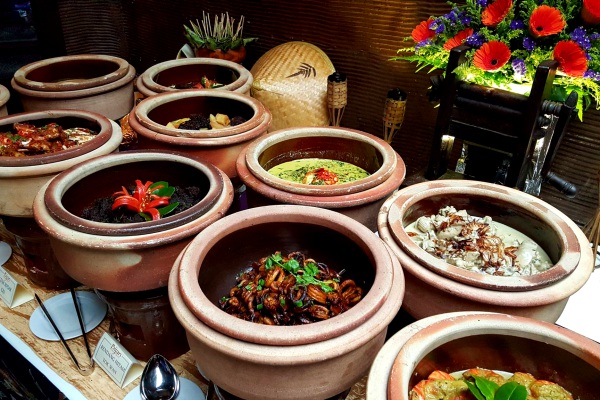 This Ramadhan, Chef Shawal and his culinary team will be taking diners through a food heritage journey. This year's buffet comprises of 4 rotating menus based on the 4 regions in Malaysia – north, south, east and central, showcasing unique and iconic dishes like Keropok Lekor, Serabai, Lontong, Laksa Kedah, Sambal Hitam Pahang, Solok Lada, Asam Pedas Daging Tetel and many more. Grill stations and live-cooking stalls are available too! Make a reservation via TABLEAPP to enjoy special rate of RM110 nett per person.
Click here for online reservations >
'Mahligai Nelayanku' Buffet at Cinnamon Coffee House, One World Hotel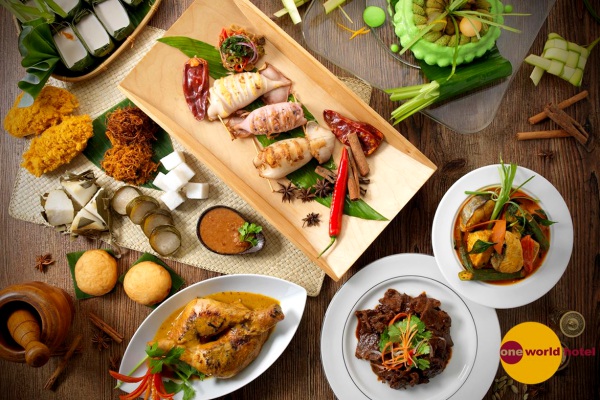 Executive Sous Chef, Saiful Baharin and his culinary brigade will be showcasing more than 100 authentic local dishes and flavours, from appetiser to desserts and anything in between to remind you of home. Get indulge in dishes like the Kambing Opor Daun Selum, Ikan Kari Asam Pedas, Daging Masak Tiga Rasa, Daging Deng Deng, Ikan Patin Masak Tempoyak, Bubur Lambuk, Sup Gearbox, Daging Kawah, Ayam Percik, Burung Puyuh Berempah and Sup Ekor Lembu Bersantan, and many more! Buffet price is RM160 nett per adult.
Click here for online reservations >
'Khazanah Sajian Desa' Buffet at LINK, Pullman Kuala Lumpur Bangsar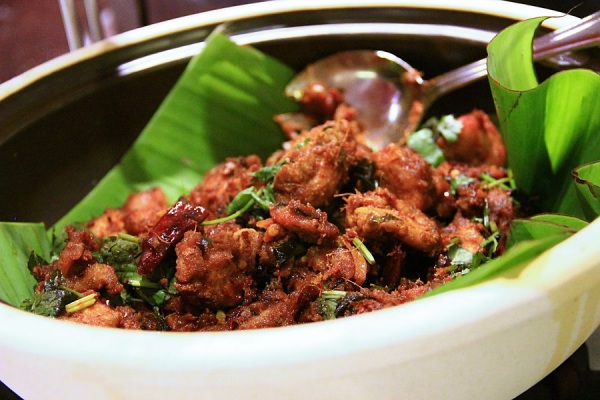 Experience a memorable Ramadhan at LINK with an all-inclusive Ramadhan buffet to share with family, friends and colleagues. The special buffet will offer a selection of seafood on ice, five kawah, bubur lambok, Mongolian grill, D24 durian ice cream, free flow of durian and the festive roasted whole lamb as the buffet's highlight. For those wishing to experience an all-in-one buffet dinner, LINK will be offering Ghazal performance throughout the length of the promotional period. Buffet price is RM168 nett per adult.
Click here for online reservations >
'Warisan D'Ramadan' Buffet at Dondang Sayang Coffee House, Corus Hotel Kuala Lumpur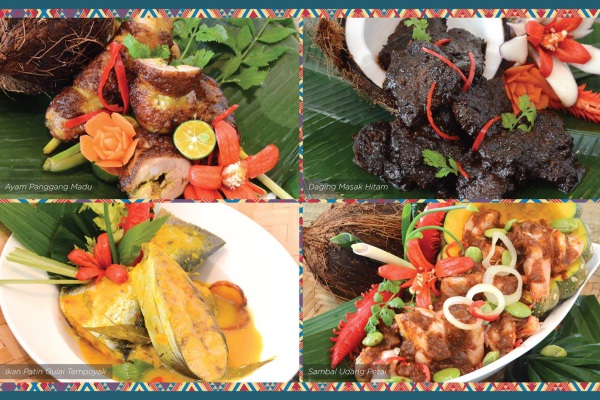 Inspired by the neighbouring countries of Malaysia, Chef Zam and his team have prepared Tradisi Nusantara dishes for this Ramadhan buffet. Be spoilt for choice as you take your pick from an array of Asia Signature sumptuous delights include Ayam Panggang Madu, Ikan Patin Gulai Tempoyak, Sambal Udang Petai, Daging Masak Hitam, Salad Pucuk Paku, Kerabu Mangga and many more! Buffet price is RM128 nett per adult.
Click here for online reservations >
Selamat buka puasa!