Chocolate, a wonderful lust even among avid food lovers! Find out more about where to satisfy your sweet indulgence!




Chocolate Cremeux, Coconut Custard, and Coconut Espuma at Sitka, Eatinghouse + Winebar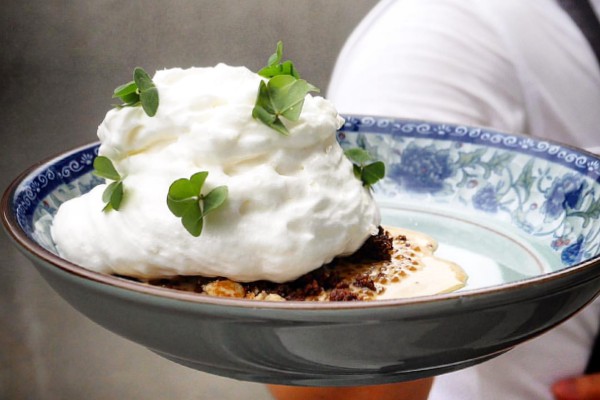 Sitka, Eatinghouse + Winebar in Damansara Heights never fails to impress patrons with its ever-changing innovative menu of modern cuisine. This intimate, 40-seat neighbourhood eatery works with hand-picked local producers, fishermen and small farms to encourage and support sustainable food practices. Make sure you order their one-of-a-kind heavenly creamy Chocolate Cremeux which we guarantee that you can't get it anywhere else!
Click here for online reservations >

Warm Bitter Chocolate Fondant, Almond Crumble and Pistachio Ice Cream at Yeast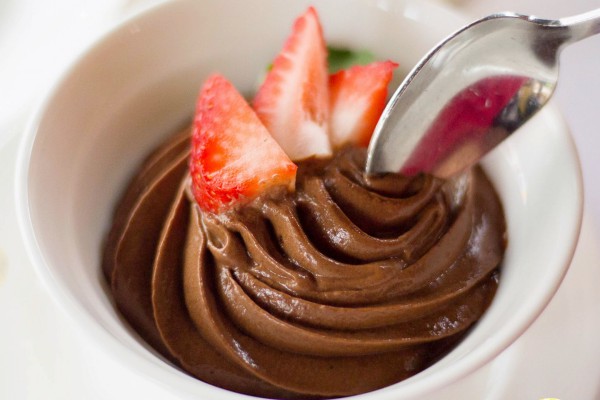 This chocolate dessert from Yeast is something to die for. Enjoy a heart-melting romantic moment when you sink you teeth into the chocolate fondant – hot and intense with a meltingly soft core. A gooey, decadent dessert with a molten middle – irresistible! In the picture is another chocolate dessert from Yeast – Chocolate Mousse.
Click here for online reservations >

Oozing Nutella Beignets at BLVD House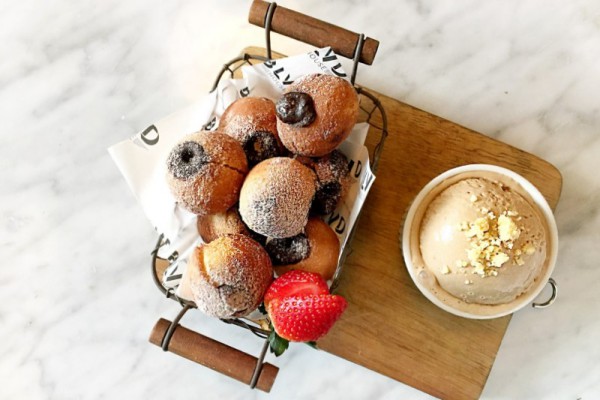 Soaking in the ambiance in rapt admiration of its elegant interior decor, BLVD House nearby KLCC offers not only the charm and service that discerning patrons, but also the must-have Oozing Nutella Beignets. The bite-sized beignets hold a centre of warm Nutella (omg!) and are then covered with Vanilla Cinnamon Sugar. This dessert is best eaten with the Salted Caramel Gelato which comes with it.
Click here for online reservations >

The Point of No Return at The Point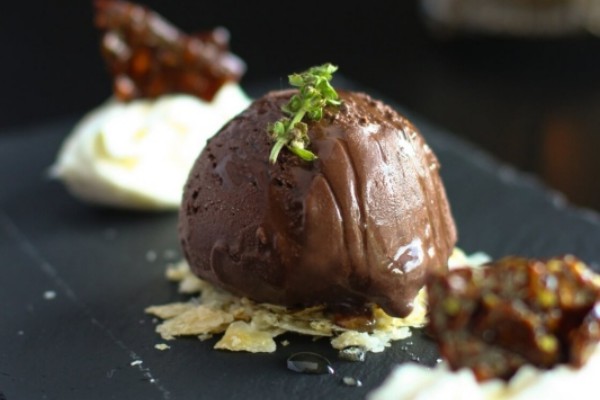 As what its name has suggested, this Valrhona Chocolate Ice Cream served with Mascarpone Cheese, Nut Biscuits, Salted Caramel Sauce and Viola Flower marks the start of a no-return journey of sweet indulgence. But really, who cares about the calories and guilt when you are having such a wonderful treat!
Click here for online reservations >

Chocolate Durian Cake at Bijan Bar & Restaurant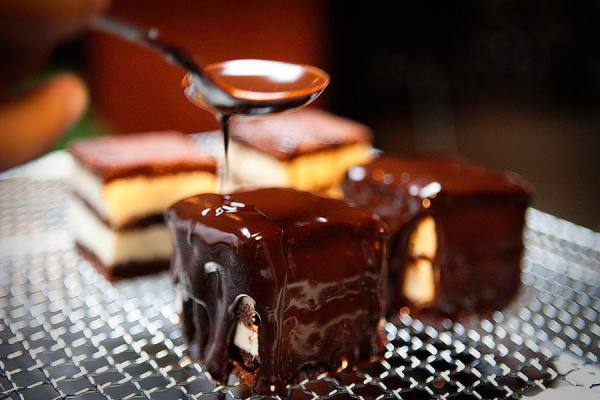 Imagine creamy D24 durian sandwiched between moist chocolate cake and coated in chocolate ganache – heavenly! Get one now at the award-winning Bijan Bar & Restaurant, located nearby Changkat Bukit Bintang. If you are a durian lover, make sure you don't miss its Durian Cheesecake as well!
Click here for online reservations >
Ahh, blessed!