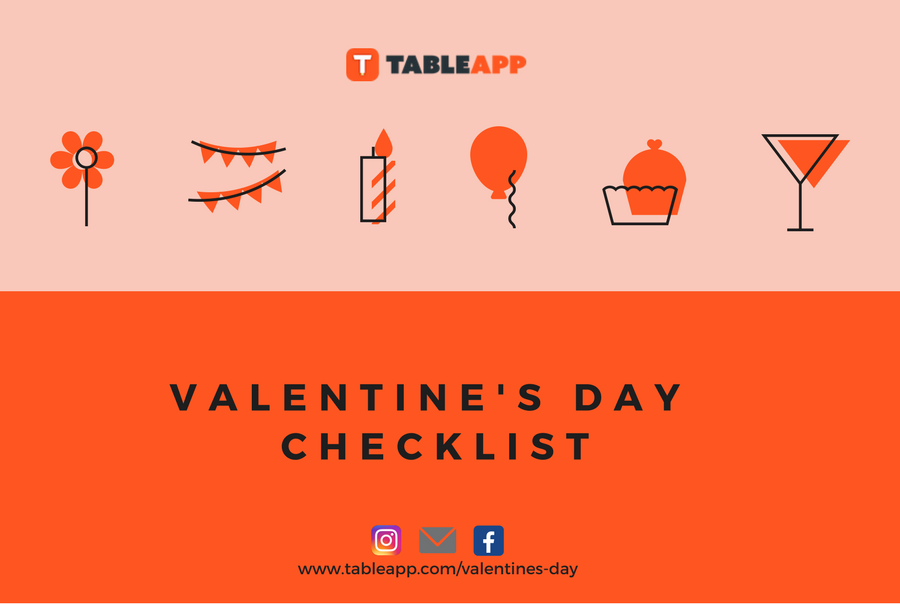 "Love is in the air, Love is in the air" by John Paul Young. It's time of the year again, where love is in the air everywhere you look. Couples, roses, gifts and candlelit dinner are all the synonyms on this festive day. The day of romance, love and appreciating our loved one for all they have done for us every single day.
If you haven't notice yet, Valentine's Day is one week away and have you done all the necessary preparation yet? If your answer is "NO" don't worry because we have got your back. Here are the 5 things you'll need to do in order to have a great Valentine's Day with your loved ones.
1. Make Dinner Reservation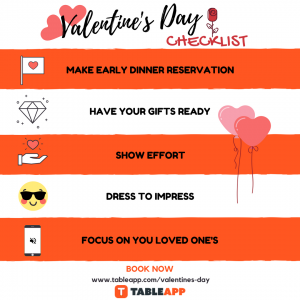 Let's start by quoting "the way to someone heart is through his or her stomach", so what's better than dining out at some of the best restaurants in Kuala Lumpur.
Before that, we would recommend you to make an early reservation as restaurants are usually fully booked or do not accept walk-in customer on Valentine's Day. As obvious as it seems, many people make the mistake of not booking or booking late prior to a date. So, to avoid this from happening and spoiling this special day, do your booking NOW!
Better yet, now you can simply book a restaurant online and skip the hassle of calling the restaurant. By using TABLEAPP, your table reservation can be done within a few clicks. Just head on to TABLEAPP or download our app on Google Play or App Store. TABLEAPP has over 300 top restaurants under its belt. Namely, Atmosphere360 Revolving Restaurant KL Tower, Black Market, Babe, Soleil and Ploy in which many of the restaurants offer special Valentine's Day menus.
2. Have your gifts ready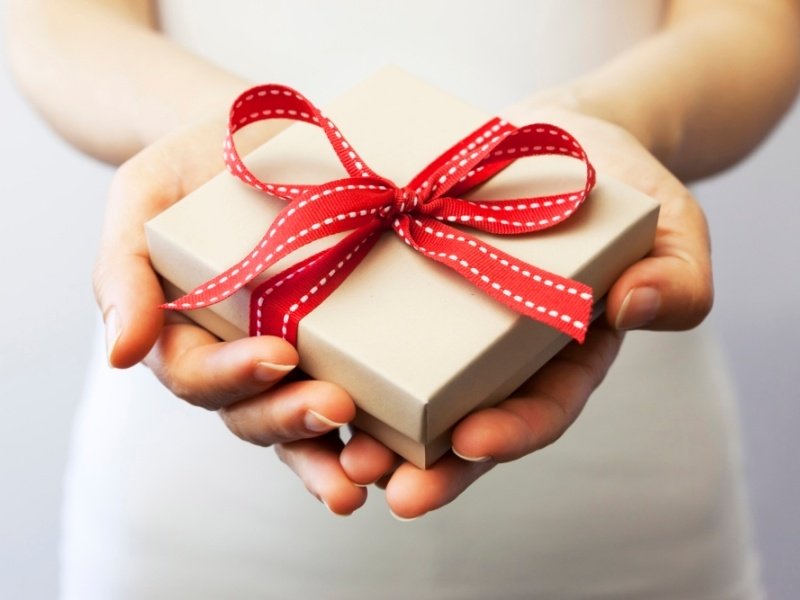 It's easy to forget when we are busy hustling and doing our work day in, day out. Nevertheless, this doesn't give us the excuse to forget buying a gift. Therefore, be wise and buy your loved ones gifts early so that you don't have to rush at the last minute.
If you have a problem choosing a gift let us give you some ideas. First, gifts don't necessarily need to be expensive to mean something because at the end of the day it's the thought that counts. Why not try something DIY? Making a card, love letters, or maybe an album can mean a lot rather than buying some meaningless objects. However, if you are not a DIY person opt for something that has sentimental value to your loved ones.
>> Check out more ideas from our "Best 5 Gifts this Valentine's Day" blog.
3. Show your effort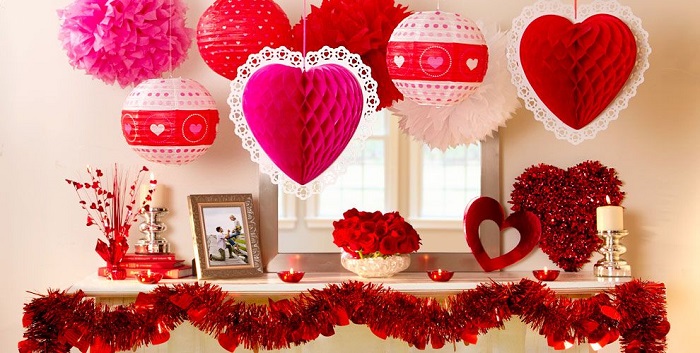 In preparation for Valentine's Day keep in mind that everything you do is truly from your heart and not simply to impress your other half on that specific day. One of the simplest ways to show you effort is by planning ahead and not last minute. However, everyone will interpret effort differently, like being on time to a dinner or dressing up, can mean a lot too.
4. Dress to Impress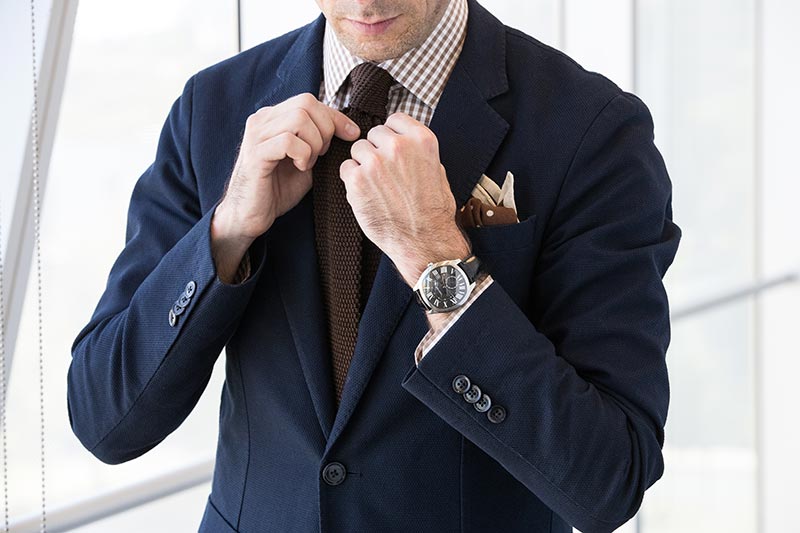 Elaborating on what was mention earlier, dressing up nicely for the occasion can mean the world to your loved ones as it shows that you take this occasion seriously. But not to confuse dress to impress doesn't mean you will have to wear a suit to the dinner like Mr James Bond, it can simply mean dressing comfortably but don't dress like a slob. One extra tip here is taking care of your personal hygiene because there is no point dressing up nicely but you still look like a caveman. For example, shave your facial hair, style your hair or even use a deodorant if possible.
5. Give them all the attention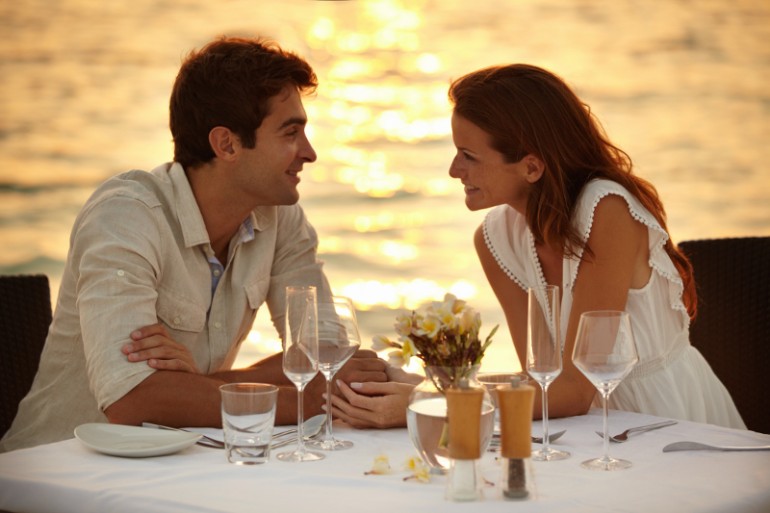 Many of us are guilty of using our phone during a conversation over dinner or in general as the mobile phone dominate out daily lifestyle. Therefore, on this special Valentine's Day switch off your phone if possible and give all your attention to your loved ones. Make them feel they are the only thing that matters because you'll still have the rest of 364 days for your phone. With that said, the following are the 5 things you need to check on before Valentine's Day and we wish you all the best!
>> Click here to view the full list of restaurants offering Valentine's Day Menu.