Have you ever watched films with scenes showing how royal families dine and asked yourself, "Why do they have to use so many different types of cutlery?". Well, here you will find out what they are all for! Plus, maybe you can show off a little the next time you dine at a fancy fine dining restaurant.
TABLE SETTINGS AND THE TYPES OF CUTLERY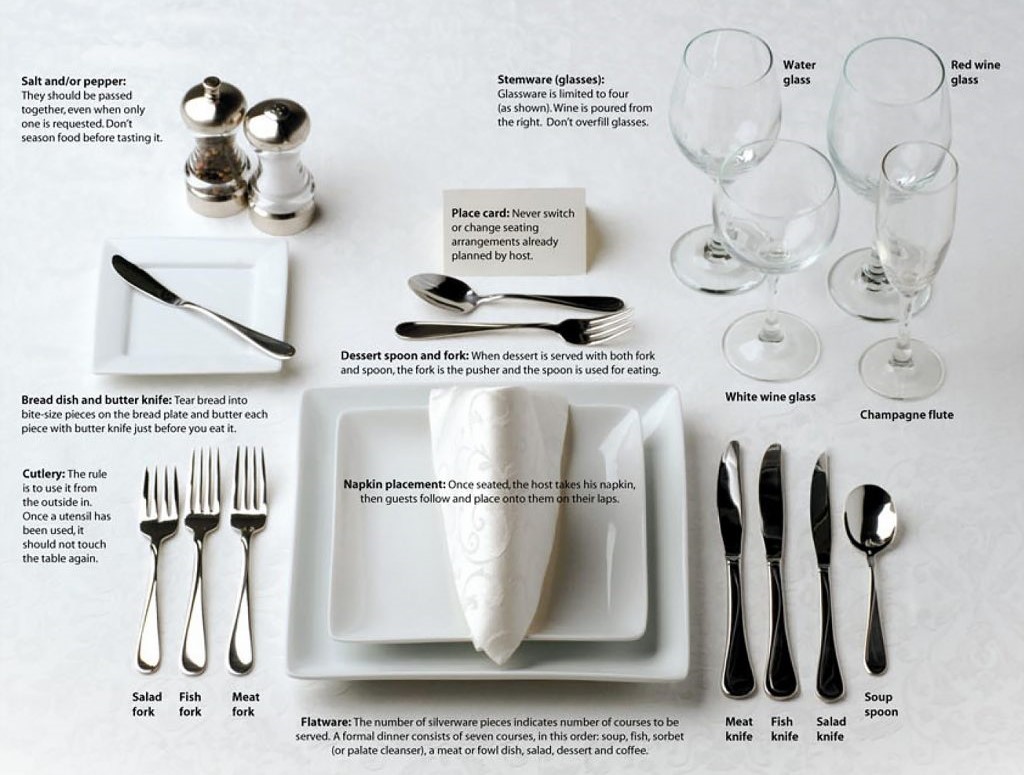 Some may say, why so many? I don't need 3 forks just for a meal! Yes we know, it can be a little overwhelming if you are not familiar with this. Referring to the image you will see, what each cutlery functions are and what dish it's for. In case you are wondering, the general rule is to start on the outside and work your way in.
On a brighter note, what you see in the image above is a full table setting and it might differ from a restaurant's table setting.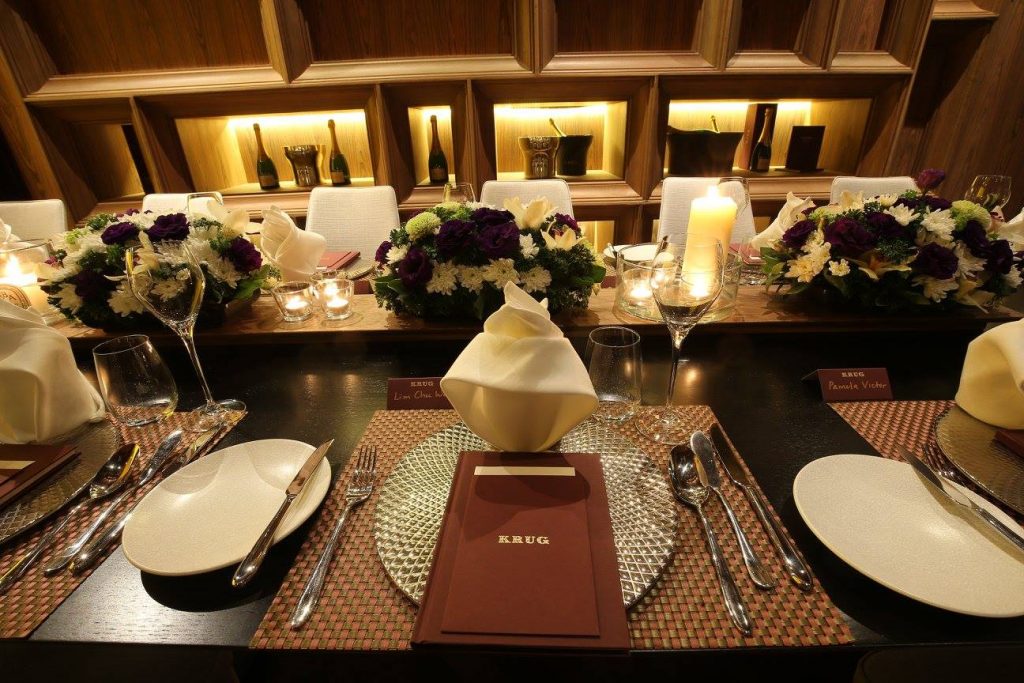 Here's a sample of a table setting from enfin by James Won. Typically, restaurant will keep the table setting at a minimal or based on dishes served to ensure customer a comfortable dining experience. So, there's no need to be intimidated, just dine and enjoy the meal!
HOW TO USE YOUR CUTLERY TO COMMUNICATE. REALLY?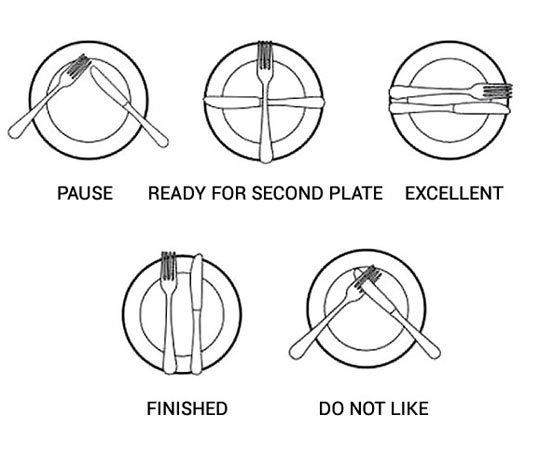 Now that you know what all the types of cutlery is about, it's time to find out what to do with them after you have finished your meal. Here you can see that placing your cutlery in a certain way actually means something. However, the question is, does it even matter or is it just for fun!?
Of course, you can try these out as it's no harm being a classy monsieur or madame once awhile. However, do not expect the waiters to notice this as they might overlooked the silverware on your plate. Therefore, it's advisable that if you need some assistant, simply raise a hand and ask for the waiter's help which is definitely faster.
All in all the best practice when you are done with your food is to leave your fork and knife together on the plate. It's never a good idea to leave your silverware on the table as it will dirty the table and leave a mess. So, the next time you are going to a fine dining restaurant or event, be sure to keep these dining etiquette in mind!