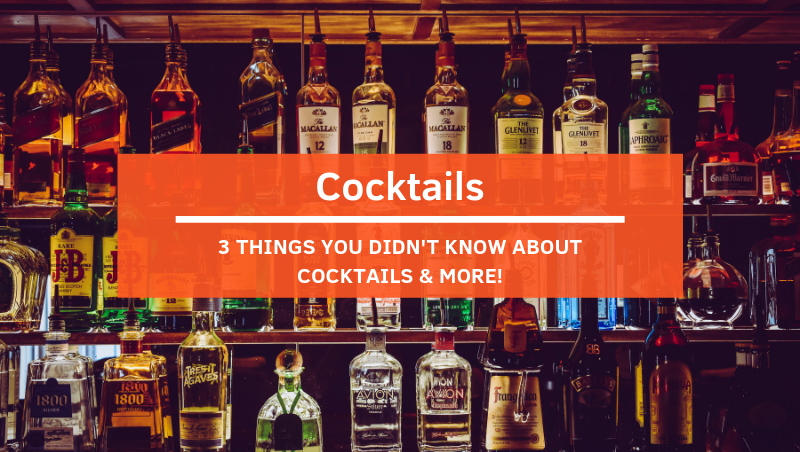 Can't help falling in love with a tantalizing cocktail? Quench your thirst by discovering the interesting facts you might not know about cocktails!
1. The word 'cocktail' has nothing to do with a rooster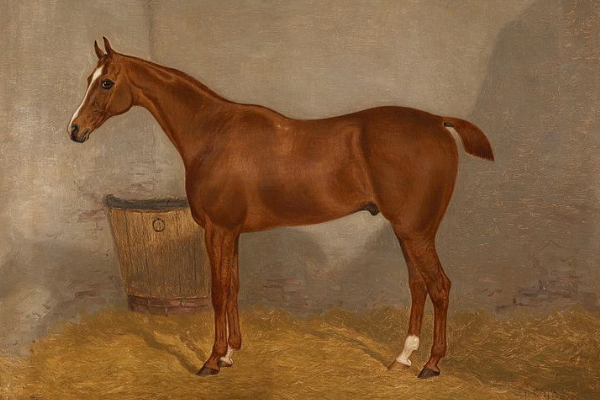 As opposed to what the word may have suggested, Cocktail doesn't have anything to do with a rooster. However, it does have some relation to a horse! The term "cock-tailed" were initially used to describe a horse with docked (clipped-short) tail. 
Another similar explanation as clarified by spirits historian David Wondrich was, at the time, before a horse sale, a ginger suppository would sometimes be inserted up the animal's butt, which would cause it to lift its tail, "a raised or cocked-up tail being a sign of a spirited horse," writes Wondrich.
2. Cocktails Were Invented in America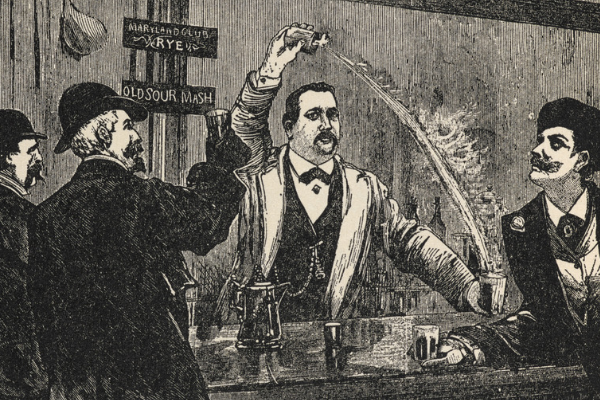 It may not be clear as to who was the first person that created a cocktail. Nonetheless, it is a known fact that the father of mixology was Jerry Thomas, a flamboyant bartender in the 70s. Not to mention, he is the first to write and publish a book about cocktails – "The Bon Vivant's Companion, also known as The Bar-Tender's Guide." 
In the book, Thomas laid down the principles for mixing drinks and listed his own recipes including first recipes for the Tom Collins and the Martini. It is no doubt, he was an extraordinary mixologist and a pioneer that spearheaded the art of bartending. 
Here is a fun fact: Did you know bartender 'Olympics' is actually a thing!?
3. Malaysia's original cocktail "The Jungle Bird"
Little did we know, Malaysia is actually home to an internationally recognized cocktail "The Jungle Bird"! Curated by one of Malaysia's greatest unsung heroes, Mr. Jeffrey Ong Swee Teik who recently passed on at the age of 71. Surprisingly, the elusive creator of The Jungle Bird was only revealed a little while back, thanks to Kim Choong, founder of ThirstMag.
Prior to that, the only known origin of the cocktail was from John J. Poister's 1989 book, The New American Bartender's Guide. From the book, we know that the Jungle Bird was created in 1978 at the former KL Hilton's Aviary Bar on Jalan Sultan Ismail.
Fast forward to today, the Aviary Bar has since made a comeback and is now located at Hilton Kuala Lumpur. This is great news for cocktail enthusiasts as they can now enjoy the signature cocktail here.
Aviary Bar @ Hilton Kuala Lumpur
Location: Lobby Level, Hilton Kuala Lumpur, 3, Jalan Stesen Sentral, 50470 Kuala Lumpur.