Situated just a mere stone throw's away from KLCC, Bijan Bar & Restaurant has acquired its reputation for being one of the much-loved restaurants specializing in fine Malay cuisine. Offering delights that are modern in presentation yet wholesome in flavors, this chic restaurant would gratify even the most discerning palates. If you are into local delicacies with a fine balance of old and new, Bijan Bar & Restaurant is definitely your place to be.
Planning for your next visit to this multi-award-winning restaurant? Don't miss out the most favorite dishes by avid diners here! 


1/ Kamping Berempah Sambal Dendeng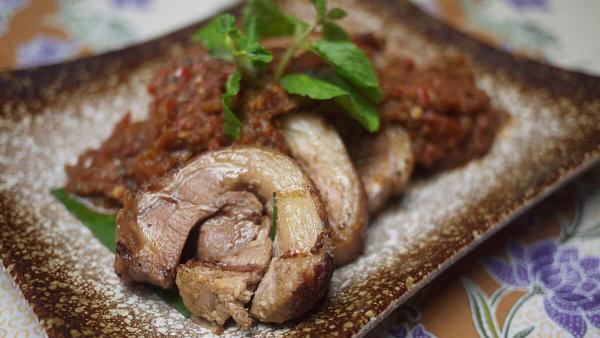 The first dish is a tantalizing delight featuring baked lamb loin served with sambal dendeng. The high-quality lamb loin is marinated for hours with fine spices such as turmeric, lemongrass and ginger to bring out the best of its taste. After being baked until perfection, the lamb is packed with flavors with a tender-to-the-bite texture which would easily tempt your palate. Don't forget to relish the lamb meat with the sambal dendeng as it will help to accentuate the succulent taste of the lamb loin itself.  
>> Click here to view this Kamping Berempah Sambal Dendeng
2/ Rusuk Panggang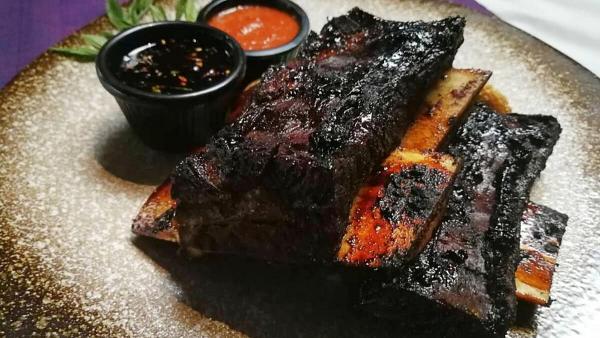 Another dish that would make you come back for more is this irresistible Rusuk Panggang. The char-grilled marinated short ribs are presented unpretentiously yet enough to trigger patrons' involuntary salivation thanks to its aroma. Served with begedil, sweet soy sauce and sambal belacan, this Rusuk Panggang would satiate your taste buds with its luscious goodness as well as tender meat. A dish you simply cannot forgo! 
>> Click here to view this Rusuk Panggang

3/ Ikan Siakap Sos Asam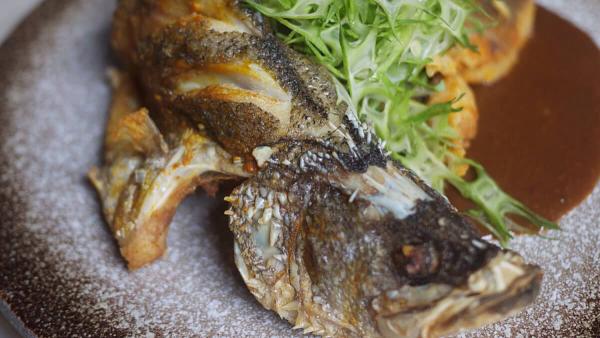 The Ikan Siakap Sos Asam would be everything a fish aficionado would ask for! The sea bass is marinated with a tangy blend of peanut and tamarind sauce before being deep-fried until it is on point. This exquisite delight has a crispy skin with soft-yet-not-flaky meat which would easily satiate your craving. Served with slices of the raw four-angled beans, red onion and red chili, Ikan Siakap Sos Asam is a one-of-a-kind dish that you should keep an eye on. 
>> Click here to view this Ikan Siakap Sos Asam
TABLEAPP ELITE Members can redeem these 3 signature dishes for free. Find out more information here.
Bijan Bar & Restaurant
Location: 3, Jalan Ceylon, 50200 Kuala Lumpur 
>> Click here to book a table at Bijan Bar & Restaurant