"A truly rich father is one whose children run into his arms when his hands are empty." If you are wondering what would make your father happy, remember that the greatest gift for him is to simply receive all your love and care! 
This Father's Day is a great opportunity for you to sit down, celebrate a great dinner together with him, share good foods over childhood stories and give each other laughter! Can't dine out? No problem, you can opt for exquisite takeaway treats and celebrate at your home sweet home.
Check out our list of the top takeaway promotions, special family sets and other exquisite treats for your unsung hero because he deserves the best! Remember to stay safe and stay vigilant when you go out.
Great news! Order takeaways from 18th – 20th June 2021 and you'll get an extra 20% Off (T&Cs may apply). Redeem the promo code here.
1. Nook @ Aloft KL Sentral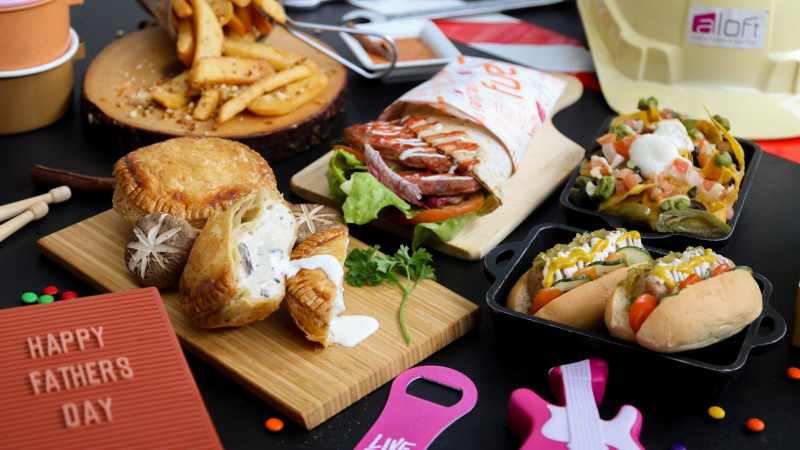 It's a Father's Day fiesta at Nook @ Aloft KL Sentral as the restaurant is giving dad an extended foodie celebration! Nook is known for its creative culinary team crafting extraordinary dishes with authentic flavours. This Father's Day 2021, the restaurant offers a fancy Daddy's Platter with sumptuous delights such as Crispy Nachos with tangy Jalapeno Tomato Salsa, Creamy Mushroom Pie, Cheesy Chicken or Beef Foldover, and more.
Super Dad Super Meal
Price: RM68
Location: Sentral No.5, Jalan Stesen Sentral, Kuala Lumpur Sentral, 50470, Kuala Lumpur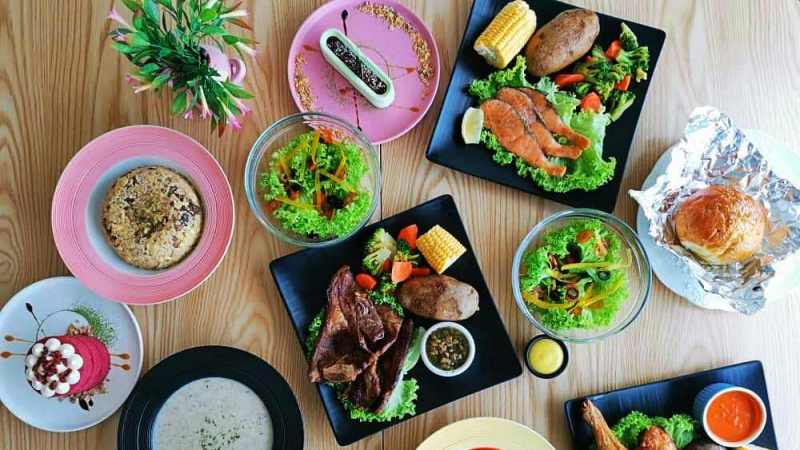 Cups Cafe is not only loved for its lush greenery settings, premium coffee harvested & delivered directly from the farm, but also for the palate-titillating foods made of high-quality ingredients. Can't decide what to get for your dad this Father's Day 2021? This 4-course menu is the choice. The menu is crafted of 1 soup, 1 appetizer, 2 main courses and 1 slice of cake of your choice. Tempt his palate with Half Grilled Chicken, Lamb Chop or Grilled Salmon, and many more delicacies.
Parent's Day Set Menu For 2
Price: RM98
Location: Cheras 89-1, Jalan Dataran Cheras 5 43200 Cheras, Selangor, Selangor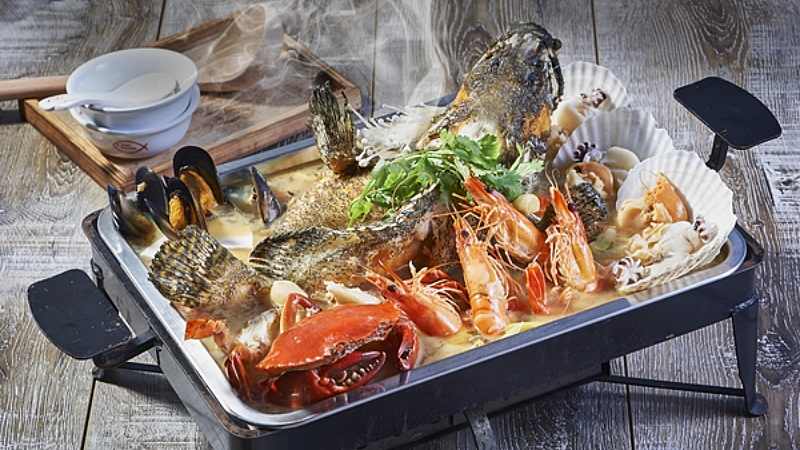 Is your Dad an advent seafood lover? If he is in love with seafood then Marina Seafood should definitely be your choice to be. The restaurant has a number of loyal fans over the years for their delicious dishes which focusing on the freshness of the ingredients. Try the Braised Seafood Platter which is suitable for 3 – 5 persons, featuring sumptuous "gifts of the sea" like Shrimp, Fish, Scallops, Crab, Enoki Mushroom & Clams. You can choose from based flavours including Sour Vege, Spicy, or Spicy & Sour Vege. Isn't it perfect for a warm-hearting family gathering?
Braised Seafood Platter
Price: RM166.4 (20% Off, before promotion: RM208)
Location: Star Boulevard KLCC, No.1, Jalan Yap Kwan Seng, 53300, Kuala Lumpur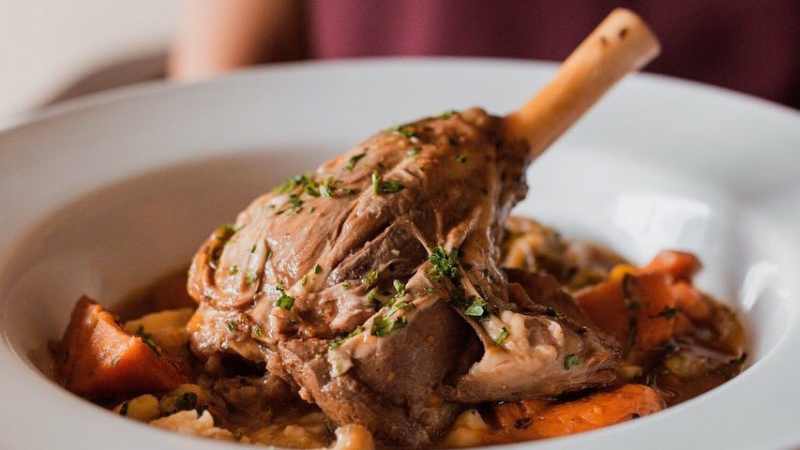 La Risata, which means "the laughter", has been serving some of the best Italian foods in Kuala Lumpur since 1996. The restaurant is much-lauded for its good variety of authentic Italian dishes, ranging from traditional wood-fired oven thin & crispy pizzas to pasta, meat, and seafood dishes that exude the very essence of Italian dining – rustic, hearty, and good. This Father's Day 2021, enjoy a family set inclusive of 1 Pizza (choose from Romano, Tuna, Hawaiana, Funghi Prosciutto, Carbonara, and Pepperoni), Spaghetti Vongole, Roasted Whole Chicken with accompaniments, Pumpkin Pie, and 2 bottles of 1.5L soft drinks.
Family Set 1 (6 – 8 Pax)
Price: RM158 (before promotion: RM167.48)
Location: Medan Damansara 128, Jalan Kasah, Medan Damansara, 50490 Kuala Lumpur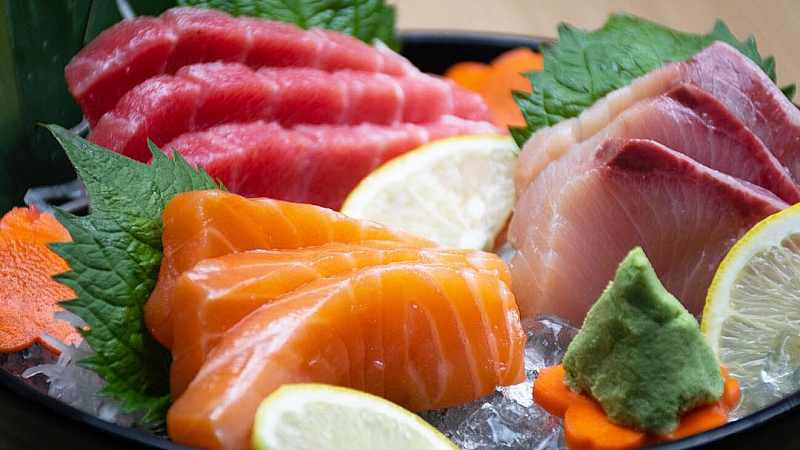 Calling for all those whose Dad loves Japanese delights! The Party Set at Hokkaido Syokudo could be one of the best indulgences for this Father's Day 2021. Featuring all chef's recommended dishes, the party set features sumptuous Japanese delicacies such as Hokkaido Milk Omelette, Salmon Sushi Rool, Straw Roasted Salmon, Grilled Beef Tongue, 4 Soft Drinks, and more.
Party Set for 4 Pax
Price: RM159 (before promotion: RM195)
Location: Mont Kiara Publika Dutamas, A2-G2-2, 1, Jalan Dutamas 1, Solaris Dutamas, Kuala Lumpur
6. Quan's Kitchen - Four Points by Sheraton KL, Chinatown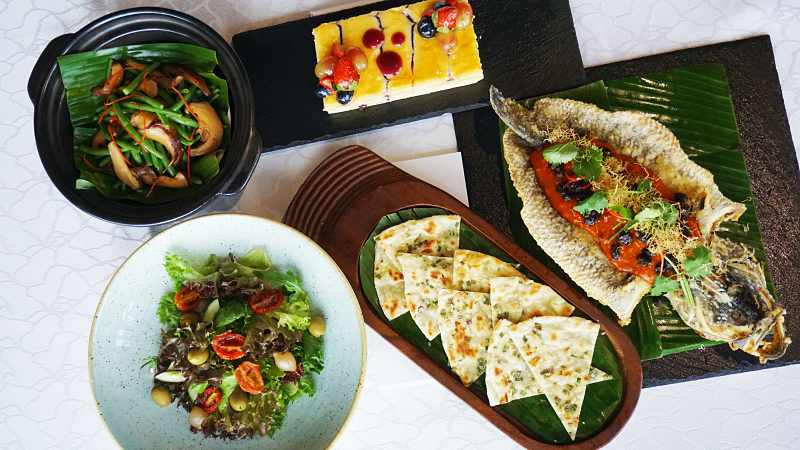 Looking for a delicious set meal for your family gathering with choices of luscious local delights? Then you should not forgo this Family Set at Quan's Kitchen. Tuck into choices of traditional culinary specialities with choices of Chicken Set, Fish Set or Lamb Set. Dish highlights include Bak Kwa Crusted Mandarin Chicken, Deep Fried Whole Seabass with Spicy Cantonese Black Bean Sauce, Char Siew Dorper Lamb Rack, and more.
Family Feast | 4 – 5 Pax
Price: RM158
Location: Level 8, Four Points By Sheraton Kuala Lumpur, Chinatown
7.ALLIYA Island Restaurant & Bar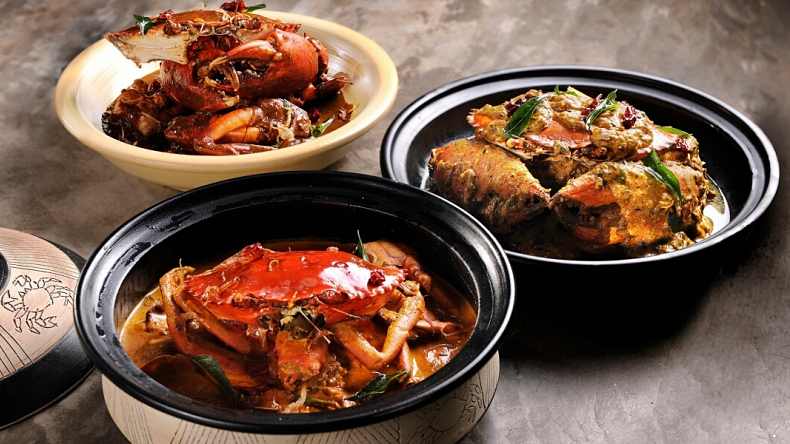 Opened since 2008, ALIYAA Island Restaurant & Bar is known as the first authentic restaurant in Kuala Lumpur offering Sri Lankan dishes with ingredients such as spices and flours that are sourced directly from Sri Lanka. This Father's Day 2021, order Signature Crab dishes to delight the taste buds with the most succulent and fresh mud crabs, made according to traditional Sri Lankan recipes.  Choose from Amma's Crab Curry, Colombo Crab Curry, Jaffna Crab Curry (suitable for 1 – 2 pax).
Authentic Sri Lankan Crab Curry
Price: RM129.6 (before promotion: RM144)
Location: No.48 G&M, Medan Setia 2, Bukit Damansara, 50490 Kuala Lumpur
8. Pier 12 Seafood Tavern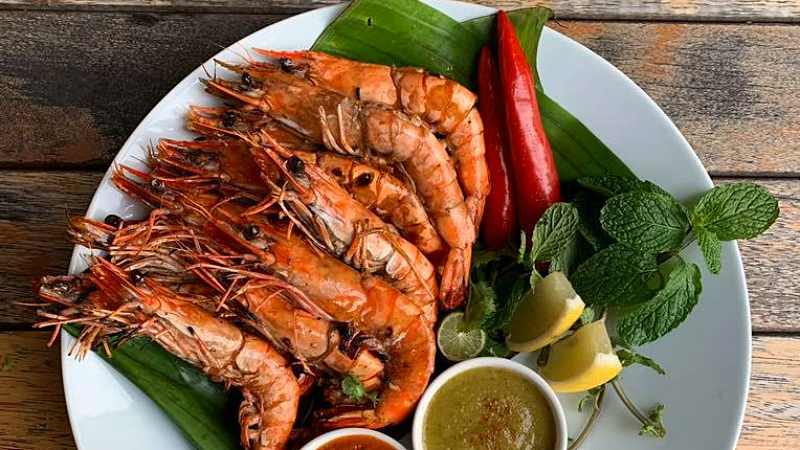 Garlic Crab, Seafood Medley, Grilled Lobster, and so many delicious seafood dishes are awaiting you at Pier 12 Seafood Tavern. Located at the 100-year-old Old Malaya, the restaurant has been the go-to place for many foodies alike to enjoy seafood coming from all corners of the world. With an extensive list of foods available for takeaway, you can have more choices to delight your Dad this Father's Day 2021.
RM100 Cash Voucher
Price: RM69
Location: Lot 12, Lorong Raja Chulan, 50200 Kuala Lumpur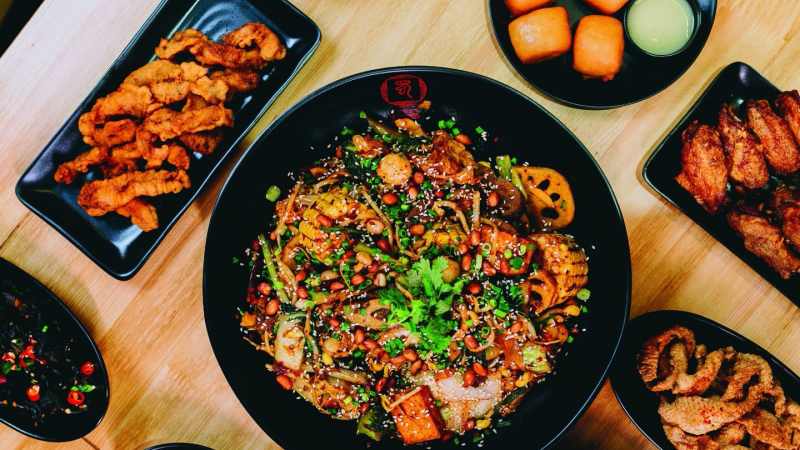 Your Dad is someone who can't resist a mixture of numbing, spicy and dry fragrant tastes in one palate-pleasing pot? If the answer is yes, then you probably want to check out the tasty foods at SHU Spicy Pot. Enjoy a set of 4 palate-titillating dishes including Mala Seafood Fried Rice, Two Types of Meat and a classic cucumber salad. 
37% OFF 4-Dish Set Meal For 2
Price: RM35 (before promotion: RM55.6)
Location: 02, Unit A4-G1, 1, Jalan Dutamas 1, Solaris Dutamas, 50480 Kuala Lumpur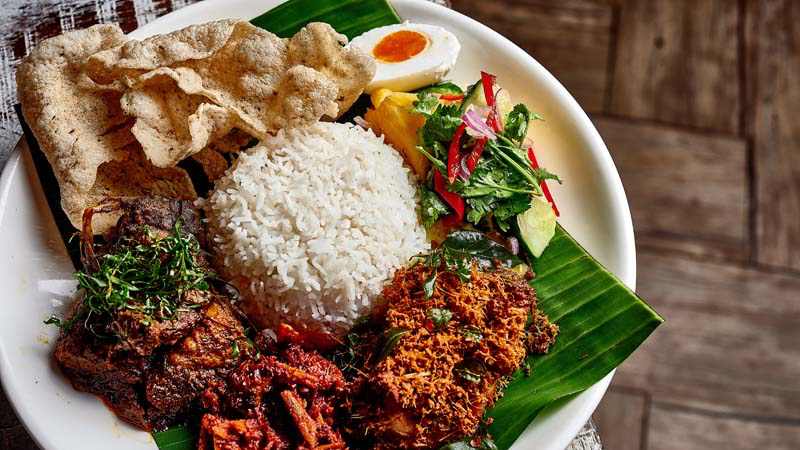 Ben's Publika emphasizes the familial quality and the value of building relationships through food with its take on a modern intepretation of East-meets-West. There are plenty of choices for everyone to enjoy, perfect for this Father's Day 2021. Keep an eye on the sumptuous pasta, salad, fish and chips, Pan Roasted Chicken, sandwich and burgers, and more.
RM150 Cash Voucher
Price: RM100
Location: Lot 37A & 37B, Level G2, No. 1 Jalan Dutamas 1, Solaris Dutamas, 50480 Kuala Lumpur
We hope you have found a perfect dining spot for your best takeaway deals. Haven't got what you need? If you are looking for more deals, check out F&B deals on FunNow!
Disclaimer: All of the information provided is correct at the time of publication. If you come across any changes or updates that we are not aware of, please comment or drop us an email and we will make the changes accordingly.