Archives for TableApp - Page 2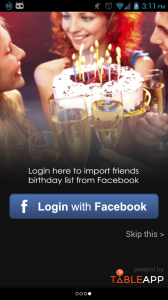 TABLEAPP Birthday Dining App just released few days ago, follow this guide would help you get more familiar with how to grab deals for your birthday party :PStep 1: Import your friend listTo import your facebook friend list to our app. Firstly, you can do it on the introduction page when you just installed and ...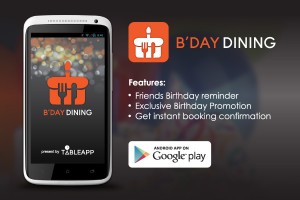 Having a hard time planning for a birthday celebration? you can now use your android phone to find which restaurant to dine in which offers exclusive birthday deals for you!No more worries of finding or researching on which restaurant offer better deals, with our Birthday Dining App, you will be able to find out birthday ...