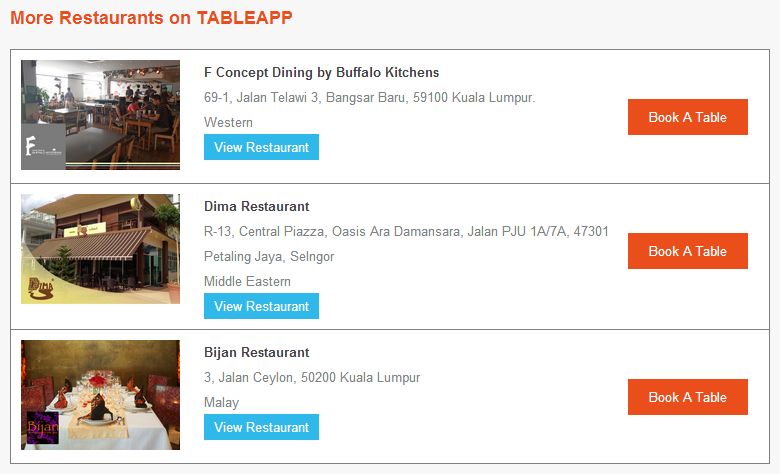 We recently implemented a new section in our email. The recommended restaurant is now added to the lower section of the email. This section introduces you about other restaurants that are famous you may like.
To view the restaurant, you can click on the light blue 'View Restaurant' button and if you want to book a table at the selected restaurant right away, you can click on the orange 'Book A Table' button.
you may also visit our TABLEAPP online reservation website to see more restaurants.
alternatively, you could also use your phone and make a reservation just by downloading our app: