Enough flavors to satisfy any palate, here are 5 restaurants to get you started!
Southeast Asia is home to an incredibly rich food history. From French colonial-inspired bánh mì to Singapore's iconic chicken rice to creamy Thai tom yam kung soup, this is one cuisine that embraces enough flavors to satisfy any palate. Full of bright, bold flavours, some of the finest Southeast Asian cuisines can be found in these restaurants.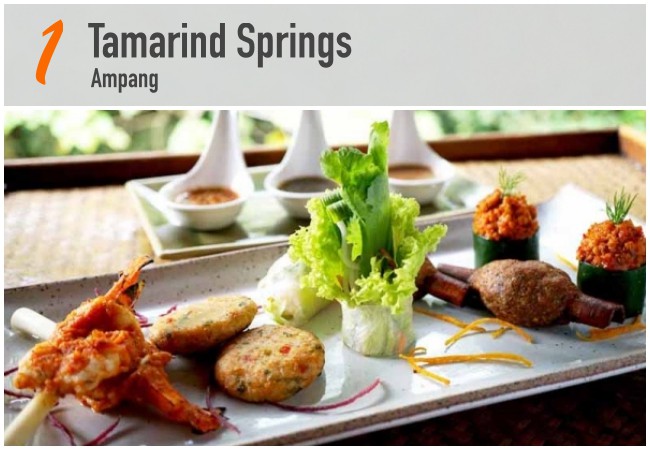 Tamarind Springs is a treat for the senses. Only 15-minutes drive from downtown Kuala Lumpur, disembark upon nature's gateway into a visual and sensory feast. Its pavilions that take full advantage of its location on the edge of a lush forest appeal to those who love being close to nature, with an unrivalled view that is stunningly romantic; while its titillating traditional Indochinese cuisine of sweet, salty, sour and spicy have won many industry accolades and topped several gastronome scoreboards. Make sure you taste Khmer Krom stir-fried crab and stir-fried beef if you visit Tamarind Springs.
Click here for online reservation >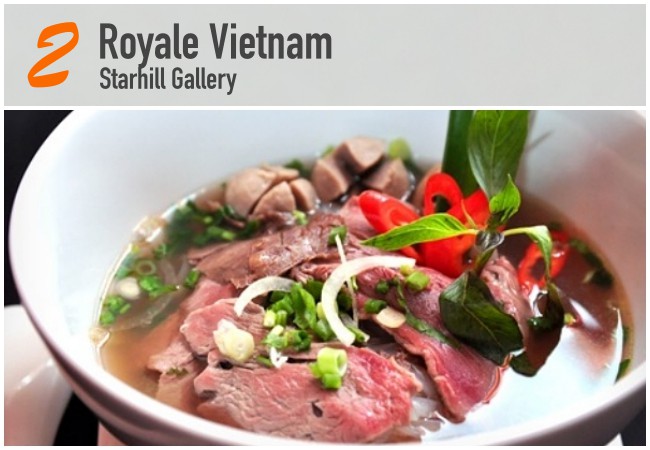 This Vietnamese-owned restaurant celebrates both the warm, welcoming culture and the colourful, palate-brightening cuisine of the country. Decked with many-hued silk lamps and done up in dark wood, the Royale Vietnam sets the mood and that's even before you meet the charming Vietnamese wait staff in traditional Vietnamese dress. In the kitchen, the chefs are also all from Vietnam, bringing a touch of authenticity to the menu. On the menu, you'll find royal dishes from the Hue Kingdom, once the capital of Vietnam, as well as the usual Vietnamese favourites on offer – from fragrant, steaming bowls of the ubiquitous beef pho, silky noodles in soup with sliced beef, to broken rice served with grilled lemongrass chicken chop.
Click here for online reservation >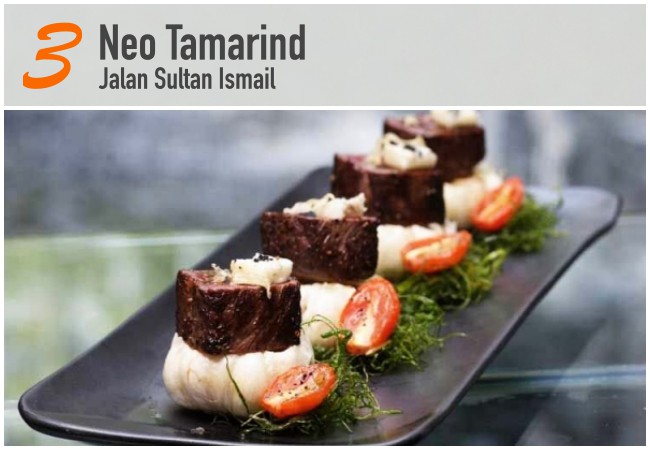 Best described as 'the new Zen', dining within this stylish luxe-lounge style restaurant feels sexy, satiating and quite a state of mind. NEO's kitchen is a special place from where eclectic Chef Sombat Kokasemkul weaves his magic, conjuring an innovative menu of what can only be described as 'global cuisine'; drawing inspiration from Asian flavours and using European techniques to transform the best ingredients into something delightful and fantastic. The most sought-after dishes include Angus beef seared tataki style with lemongrass, bird's eye chilli and passion fruit juice, and their salmon sashimi served in a cilantro and Thai chilli vinaigrette.
Click here for online reservation >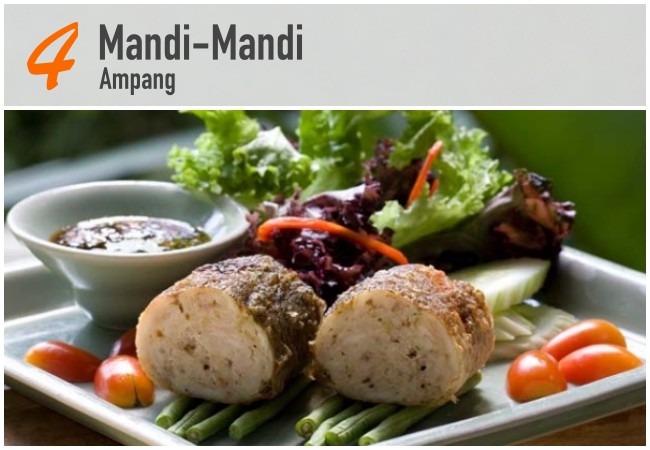 Mandi-Mandi is placed within the same jungle enclave where Tamarind Springs currently sit. To conceptualize a pool lounge restaurant within the same grounds, is to utilize synergies; a presentation of the sum of one great culinary experience that is unmatched. This poolside restaurant offers worthwhile Malay and Thai food in a jungle setting that's only a 15-minute drive from the city centre. How does BBQ tomyam-infused chicken sound to you? Exotic much? Make your trip to Mandi-Mandi today to enjoy both tranquility and quality food!
Click here for online reservation >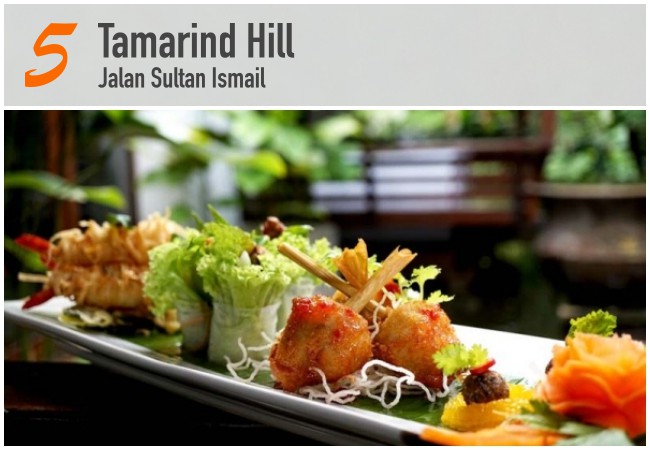 Tamarind Hill is one of the earliest restaurants to serve Thai-Burmese cuisines. Trademark for its rustic-luxe dining experience since 1999, Tamarind Hill's new environment on a private hilltop makes the restaurant an escape within the city. Against the backdrop of skyscrapers, Tamarind Hill's organic and tranquil ambiance exudes the illusion of being 'out-of-town'. As the name suggests, 'walk up an appetite' and relinquish to a culinary affair you'll never forget. Recommended dishes include tuna in hot and spicy mango sauce, stir-fried wagyu beef with hot Thai basil pesto and sauteed scallop in turmeric sauce.
Click here for online reservation >