Ah, flavourful, spicy, sour and aromatic Thai foods!



Sawadee ka! With the famous and fun filled Songkran Festival just around the corner, check out these 5 Best Thai Restaurants in KL, just to satisfy your Thai cravings!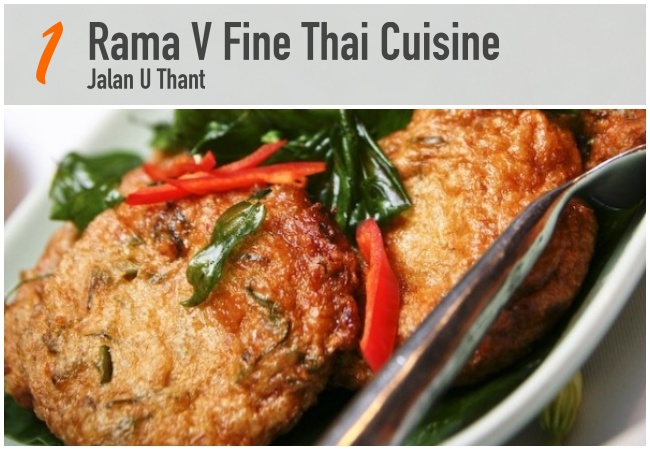 Set amongst a magnificent pool of lotus blossoms, quietly tucked away from the busy district of Kuala Lumpur, Rama V Fine Thai Cuisine's innovative chefs cook up a blend of authentic and modern Thai dishes and present their creations as a feast not only for your palate but for your eyes. Herbs and natural seasonings are used to create a variety of colours and sensations in taste that makes a meal at Rama V memorable, exciting and enjoyable. Do not miss their Tom Yam Kung Mae Nam (tom yam river prawns served in young coconut) when you pay them a visit! Note: Rama V Fine Thai Cuisine will be under renovation until 30th April 2016.
Click here for online reservation >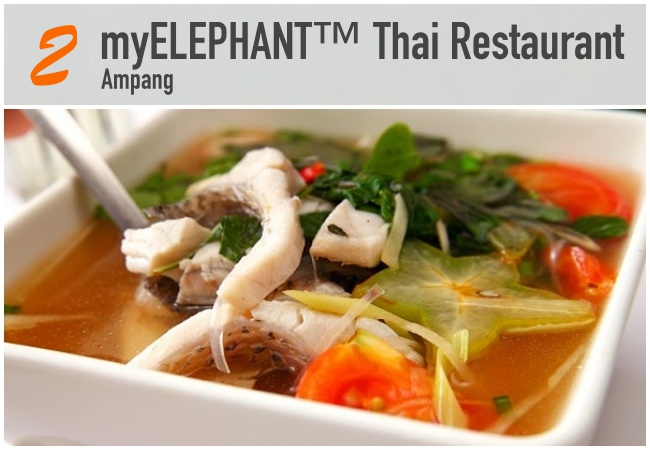 Awarded as "Best Thai" by Time Out KL Food Awards 2015, myELEPHANT™ Thai Restaurant has surely gained a lot of loyal customers ever since then. Many come to taste their timeless signature dishes such as the Tom Som, Snow Fish, Gai Tod and home-made Tod Man Plah. Complimenting the perfectly balanced meals of spicy, sweet, sour and salty are the ever popular drinks, Pandan Cooler and Green Aroma. However, the real fans crave for the creamy green curry served with Thai eggplants, asparagus bean and a choice of meat.
Click here for online reservation >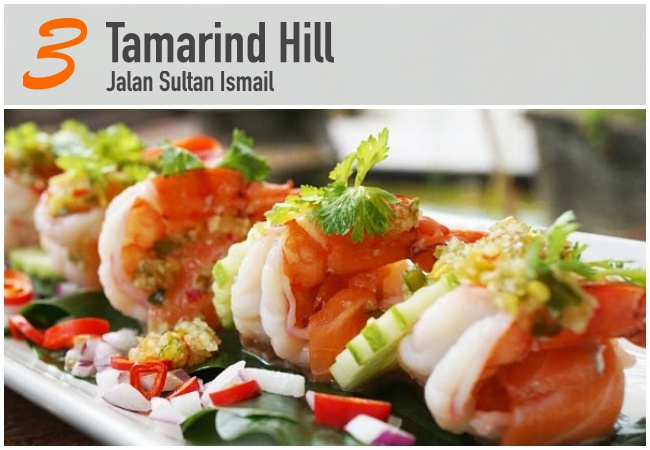 Trademark for its rustic-luxe dining experience since 1999, Tamarind Hill is one of the pioneer restaurants to serve Thai-Burmese cuisines. It is nestled on a spectacular, private hilltop in the heart of KL city. Against the backdrop of skyscrapers, Tamarind Hill's organic and tranquil ambiance exudes the illusion of being 'out-of-town'. Its gorgeous space is lined with hill tribe artefacts that owner has acquired on his extensive travels in Asia. Recommended dishes include tuna in hot and spicy mango sauce, and stir-fried wagyu beef with hot Thai basil pesto.
Click here for online reservation >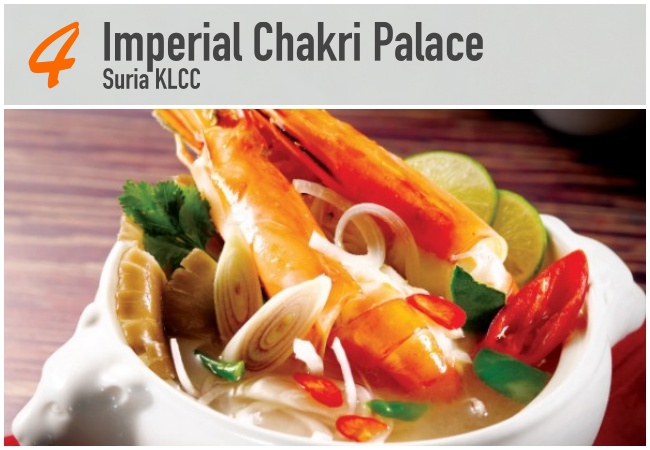 Established in 1999, Imperial Chakri Palace is well-known for its superb and Authentic Thai Cuisine prepared by award winning chefs and also for the warm smiles and exquisite charm of its service which always been favourite choice of discerning food lovers, celebrities and also royalties. The highly skilled Thai chefs are personally hand-picked from Thailand. All dishes at Imperial Chakri Palace have no added MSG, additives or preservatives, and are cooked with low cholesterol oil. Private dining rooms overlooking KL city skyline are available for diners who are in need of privacy as well.
Click here for online reservation >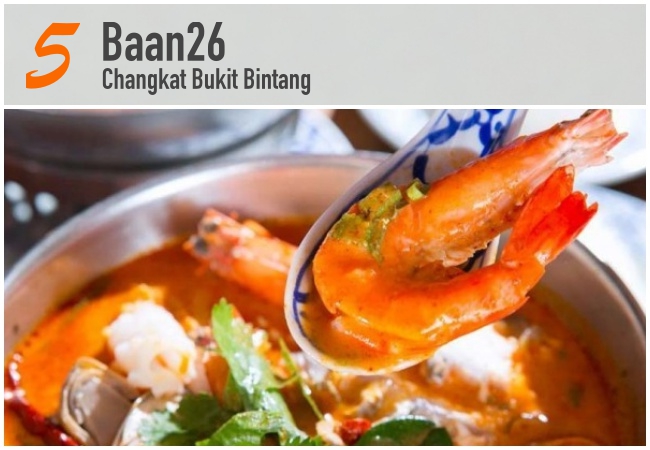 Translated as "House 26" in Thai, Baan26 is a a funky Thai fusion café located along the perennially popular street of Changkat Bukit Bintang, attracting both families looking for authentic Thai food and the bar hopping working crowd. The food, prepared by Thai chefs, features both the classic favourites such as Tom Yum and Green Curry, as well as unique specialties like the Curry & Egg Slices Mud Crab. Chill out restaurant by day, lively bar by night, it still manages to feel serene, homey and completely welcoming at this gem in this busy city.
Click here for online reservation >