Here comes the sizzling grills in KL…



There's nothing better than cooking up a feast on the grill. Practically anything can cook over a flame. Grilling can never be the same especially when you pay a visit to these 5 Best Restaurants for Grill in KL!
Slick, Sexy and New Age is the only way to describe Gobo Upstairs Lounge & Grill. At the lounge, whilst sipping your favourite martini, whether stirred or shaken, the view of the iconic Petronas Twin Towers makes a stunning masterpiece to behold. The Grill offers arguably the best steaks with different fine cuts. Gobo Upstairs' team of fine chefs maintains that the best way to enjoy a piece of steak is to have it grilled and that is exactly how they will prepare it for their guests and to their preference. Here you can savour either sirloin, rib eye, tenderloin, T-Bone steak… and many other recipes.
Click here for online reservation >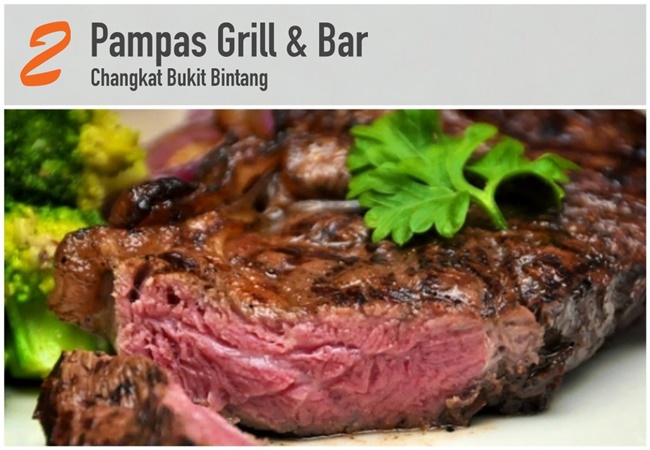 In the dining room, Pampas Grill & Bar offers a daily tasting menu with a journey of seasonal ingredient, pure, clean and intense flavours. In addition, they have filled out their menu with options to suit any mood: tender lamb, succulent chicken, seafood and crisp fresh salads – all finished with a flair that is uniquely Pampas. The Bar provides a simple yet mouth watering cocktails, mocktails, malt whisky, premium vodkas, imported beers and many other beverages. A carefully chosen wine list features wines from all over Europe, South America and Africa, include wines by the glass.
Click here for online reservation >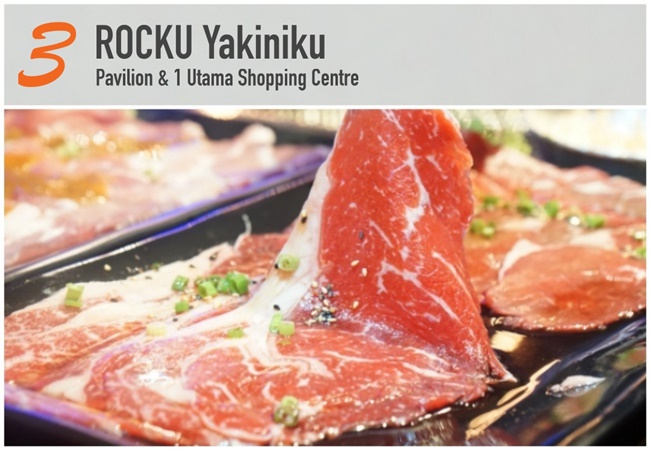 ROCKU Yakiniku, a casual, upbeat and edgy Yakiniku restaurant that drives a new wave of interest in Japanese grill and it is not surprised to see long queues outside the outliets. Delivering a fresh concept, ROCKU Yakiniku defines convention by melding a traditional style of Japanese dining with modern entertainment. Guest can savour their food hot throughout the entire meal, and there's no better way to enjoy the tantalizing cuts of meat, ranging from beef to lamb, pork and chicken, flown in all the way from Australia and New Zealand.
Click here for online reservation >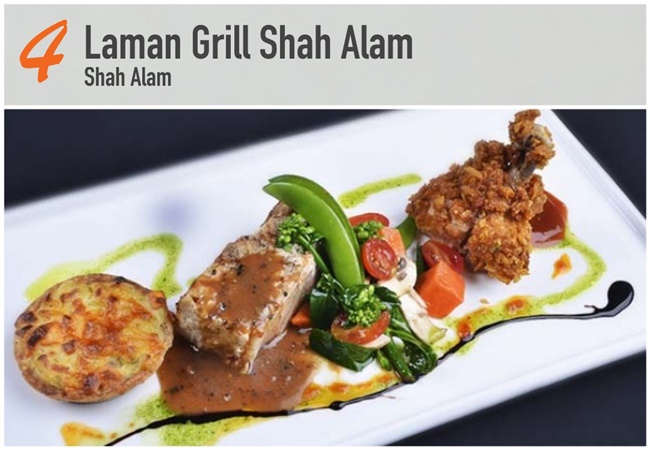 Dine amongst a serene environment overlooking synchronized water fountains, ponds and a beautifully landscaped garden. Dining at Laman Grill and Steak restaurant is a feast for the senses as an open kitchen concept provides guests with a view of the kitchen and mouth watering dishes cooking away. Sit back, relax and taste the grilled US and Australian prime steaks. And for the Meat Lovers there is the Combo Platter made of beef ribs, lamb rack, stuffed chicken wings, beef fillet mignon, chicken ballotine, lamb ragout, mushroom fricassee, and special chef's sauce. TABLEAPP users 10% OFF for A la carte.
Click here for online reservation >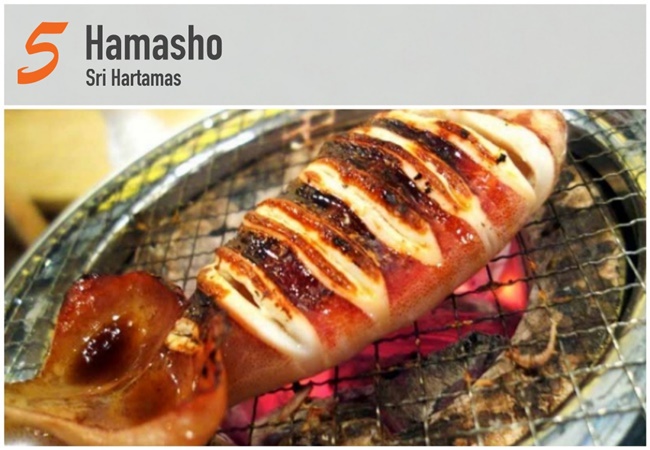 Hamasho is an authentic Japanese BBQ restaurant that is first of its kind in Malaysia. Located in Desa Sri Hartamas, they focus on quality seafood for grill, and that is traditional Japanese Izakaya style. Succumb to delightful squid, taraba crab legs or tuban shell. Did you know all their chef and waitress came from Japan? Here you will see the staffs dress up in traditional kimono and a room full of of Japanese charm!
Click here for online reservation >