Going to get you crazy…

Lately you've probably heard about people queued for hours for durian cendol in Shah Alam. It has gone viral and successfully stirred the curiosity of people who want to taste more varieties of durian desserts. Now, embrace yourself as we showcase five must-try durian desserts in KL.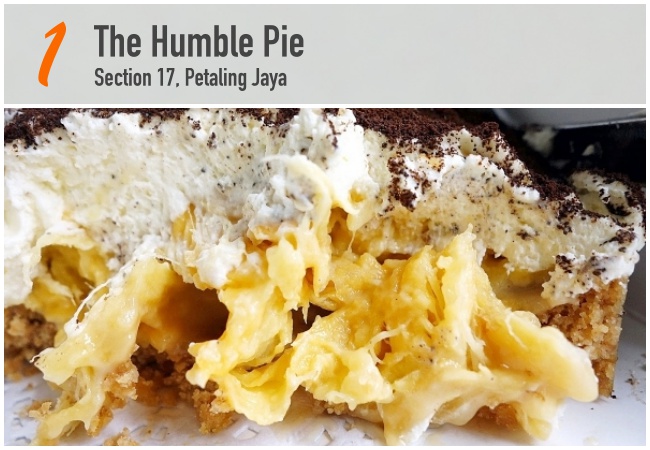 You know the toffee pie with its buttery-salty-crunchy crust made of biscuits, creamy and creamy whipped cream… Well, durian lovers will be trilled to discover it from another angle. Enjoy this super sinful Duffee (Durian-Toffee) Pie – a dome of freshly-whipped cream conceals a generous layer of durians drizzled with sticky toffee; the whole thing sits on a base of baked digestive biscuits. Cut through the cream and that unmistakable aroma assails the nostrils and the immediate surrounds. We bet you will be crazy about this flavourful indulgence.
Click here for online reservation >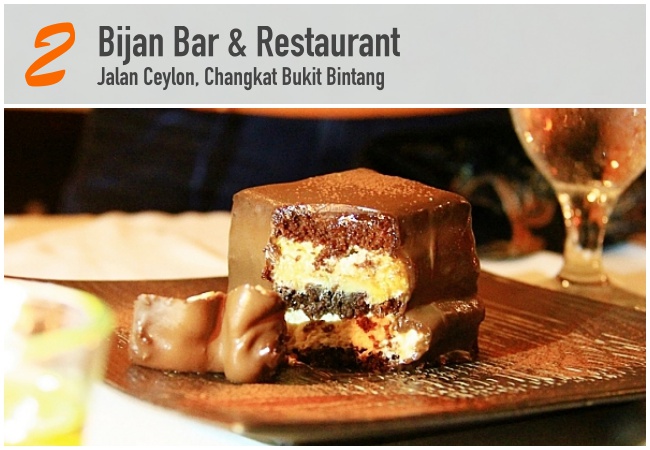 Chocolates and durian are always an excellent pairing. The story of Bijan's wildly famous Chocolate Durian Cake began by Lissa after being inspired by a chocolate-covered durian candy bought at a Bangkok airport. The unmistakable durian aroma blends in well with the chocolate between the soft spongy cake layers. A slice of heaven, trite as it sounds. Spot Bijan's Durian Cheesecake when you pay them a visit as well!
Click here for online reservation >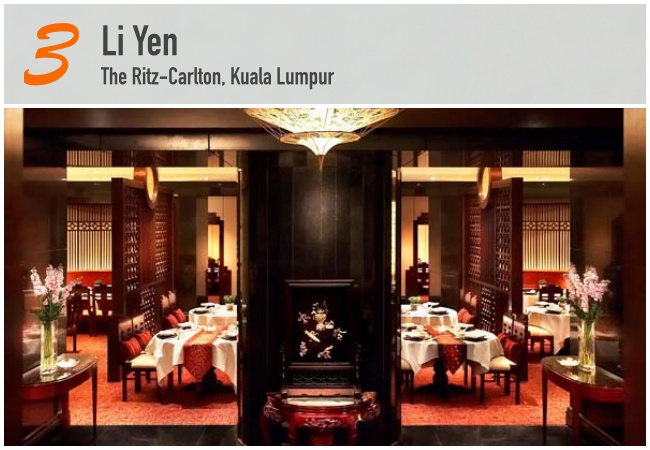 It is the must-have dessert for any dessert lover. We all love a good pudding for its springy and milky texture paired with fragrant aroma and sweetness, but here at Li Yen, you will find the pudding made with durian. For the signature pudding, the chefs at Li Yen use the bittersweet D24 variation for its mellow properties that will not overpower the palate. Freshly made daily, one should not be surprised to see different colours of pudding served, as it changes according to the pulps used for the day.
Click here for online reservation >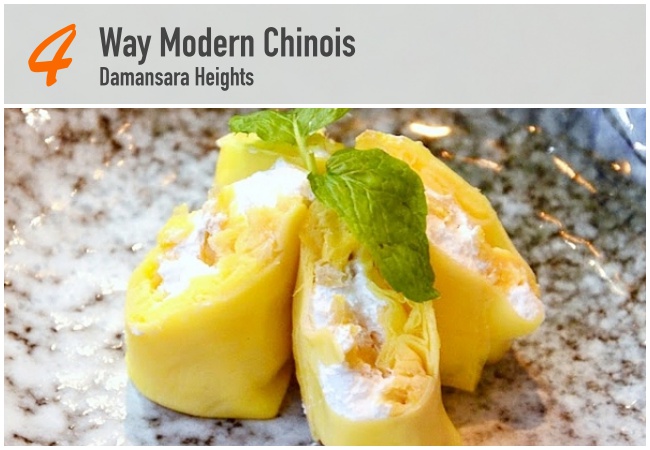 Known for its bold and creative take in Chinese cuisine, this restaurant tries a new recipe: Musang King Durian Pancake. As the name suggested, only premium quality is selected. With its soft skin and creamy texture, the flesh of the durian is incorporated into the batter to create the custardy and pungent flavours. With its soft skin and creamy texture, it is almost like eating a real durian pulp.
Click here for online reservation >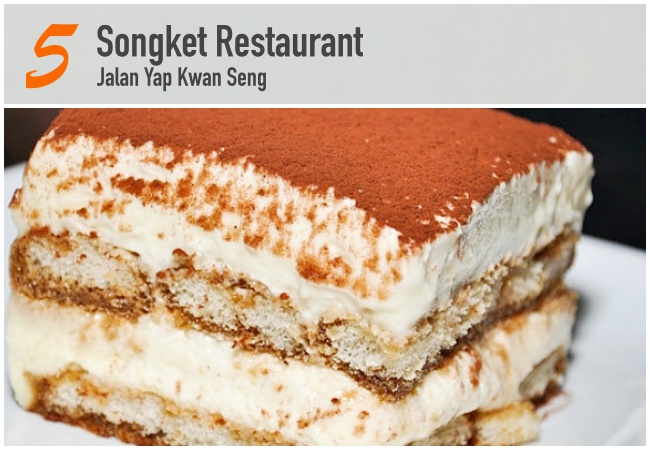 Tiramisu is one of the most popular Italian cakes whereby the ladyfinger is dipped into strong soffee then layered with mascarpone. Let's do try it another way: Durian Tiramisu! The ladyfinger soaking syrup, helped tone down the strong durian flavour. Packed with durian goodness, this is definitely a match made in heaven! Check out their durian flavoured ice-cream too!
Click here for online reservation >