Great vibes bars!
Escape yourself for a night at one of these bars – sit back and enjoy a drink or a dinner with wonderful live music performances. Check this selection of 5 Best Bars with Great Vibes in KL you should better go for it, it's worthwhile!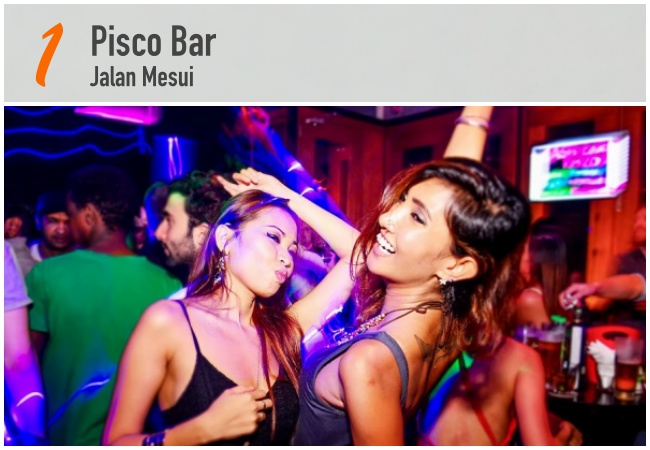 Located along Jalan Mesui, Pisco Bar, the highly-popular restobar, is known for introducing a diverse and unique range of mouth-watering Peruvian and Spanish tapas in KL. A marriage of Spanish hot bloodedness and the poised, chic ambiance, Pisco Bar is one of the most established gathering spots where you can meet your friends and make new ones. With the electric urban chic atmosphere that the bar offers, you can easily absorb the ambience with alcoholic and non-alcoholic drinks. Head upstairs to a welcoming setup for live music; there are bar stools and sofas around a generous performance space, and an elevated stage that offers the ideal layout for a variety of events such as cocktail parties, live performances, movie screenings, fashion shows. Many of Kuala Lumpur's trendiest revellers flock to Pisco Bar – especially on the weekend – so make sure you have your table booked beforehand!
Click here for online reservations >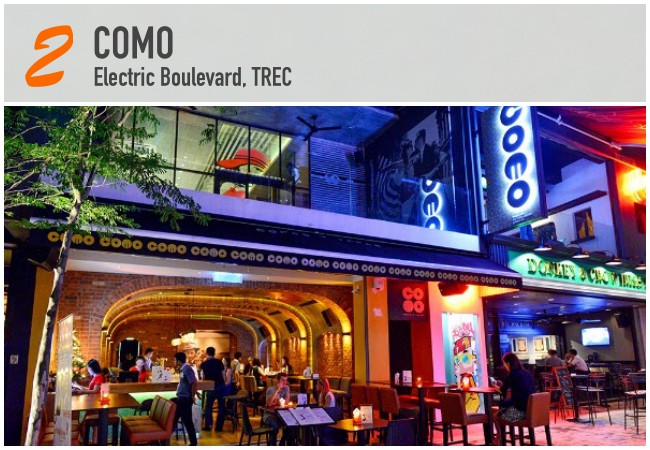 COMO is, in fact, a rejuvenated version of its thriving sister outlet Pisco Bar in Changkat Bukit Bintang. COMO has an unique character that attracts trendy locals, yuppie expats and international travellers – a great opportunity to meet new people and make friends all around the world. You can get some drinks and bespoke cocktails at COMO while enjoying the techno and deep house tunes all night long. Need a bite? Grab some awesome Spanish traditional tapas with a contemporary Malaysian twist at COMO! With great line-up of live performances every week, it is not a surprise that COMO is always full house. Have fun at this little treasure located in the trendy area of TREC KL, one of the hottest nocturnal nightlife spots in KL!
Click here for online reservations >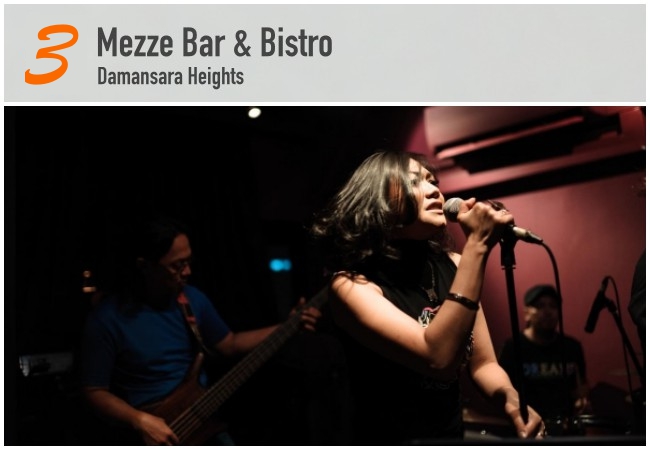 After a long day at work, Mezze Bar & Bistro in one of the quiet rows in Damansara Heights, is the perfect place to relax with live bands performances. The bar welcomed lots of international and local famous artist, mainly staging contemporary mainstream and jazz performances. Jazz music icons like Michael Veerapen, Rachel Guerzo and Dasha Logan already have set fire during their talented performances. Every Friday and Saturday nights from 9.30pm onwards, the Malaysia's well-known jazz pianist, Michael Veerapan performs live music performance at Mezze Bar. It is not a huge space, but the cosiness of the venue makes for an intimate, casual sessions with the musicians. Enjoy the performances while savouring vivacious variety of small tapas, charcuterie and cheese plates. Go ahead and pair them with an excellent wine, cocktail or whisky.
Click here for online reservations >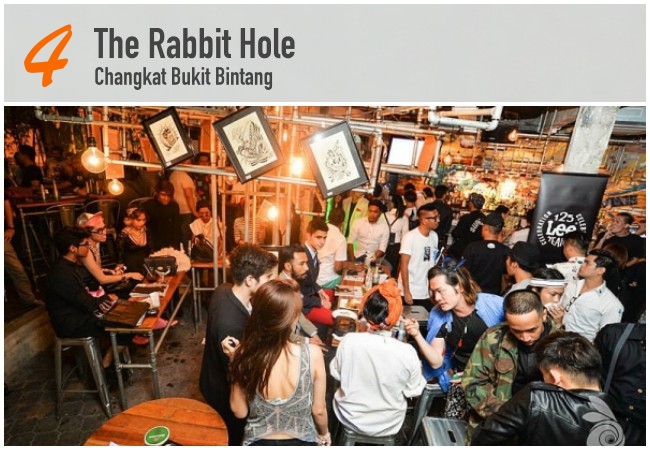 Located along the infamous street of Changkat Bukit Bintang, right in the heart of Kuala Lumpur, The Rabbit Hole is a must-go restobar. You will be impressed with its interior offering different concepts – the colourful and artistic graffiti bar perfect for casual gatherings with friends, the green laser dance club room where the walls, DJ console and bar are made of 3-Dimensional Origami Art, and the chic and comfy Arthur's Lounge which bears resemblance to an old English gentlemen's club. Concerning the drinks the bar offers a wide array of beers and cocktails with signature fantasy-themed drinks like Mad Tea Party and Firefall. This very original and unique concept bar is designed and builds around inspirations of the well-known fantasy narratives of Alice in Wonderland & Narnia Chronicles. Reservations are highly recommended.
Click here for online reservations >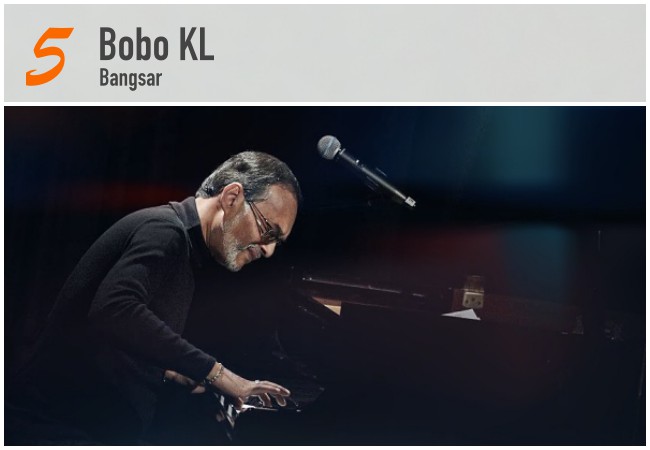 Located in Bangsar, Bobo KL is one of the famous bar and restaurants in KL. Bobo KL offers unique jazz performances at the Piano Lounge upstairs, just above the restaurant. A beautiful entrance and stairway adorned with art leads to a space where music takes centre stage. Here, you can come for a dinner and enjoy the relaxing and chilling ambiance the restaurant offers. If you like Jazz music, then it would be heaven for you – the restaurant invites artists for live jazz music six nights a week. You may have the chance to meet Elvira Arul or Stephanie Reese during their talented show at the restaurant.
Click here for online reservations >