Toast to Merdeka!



Malaysia has certainly come a long way. What's better to toast to 59 years of Merdeka with these 5 best Malaysian inspired cocktails in KL?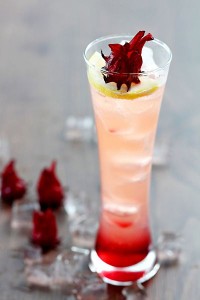 #1 Selangor Sling by SkyBar @ Traders Hotel Kuala Lumpur
The award-winning SkyBar, one of the city's most popular rooftop bars, is located high up on the 33rd floor of Traders Hotel Kuala Lumpur, and features a variety of cocktails and amazing views of the Petronas Twin Towers from its cabana booths. Try the Selangor Sling, a localised version of Tanqueray Gin combined with Cherry Brandy Liqueur and shaken with pressed pineapple juice, fresh lemon juice, and a touch of Angostura Bitters, topped by a D.O.M. Benedict and soda mix. A refreshing long drink with a slight perfume to it.
Click here for online reservations >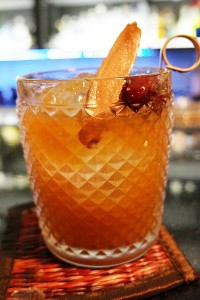 #2 Wong Lo Kat by Ojos Bar @ Jaya One
Taiwanese influenced speakeasy bar, Ojos Bar at Jaya One brings you the daring concoction Wong Lo Kat cocktail. Wong Lo Kat is a strong and bitter Chinese herbal tea that is normally drunk to cool the body when a fever breaks. The cocktail is a twist made familiar to local palate with Bourbon infused Chinese herbs, licorice, red dates, goji berry and chrysantymum, Pi Pa Gao made with honey and herbs, Angostura and Chrysantymum bitters.
Click here for online reservations >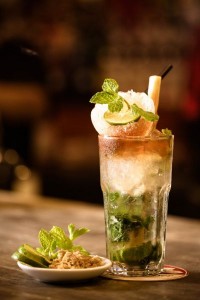 #3 Asam Boi Mojito by Naughty Nuri's @ Desa Sri Hartamas, Life Centre & SS15 The Courtyard
Often known for its famous bbq pork ribs and martinis, the Asam Boi Mojito of Naughty Nuri's is equally good too! Within, a mix of flavourful sweet and sour with a touch of mint makes a full blast on your tongue when you busy licking your fingers after savouring their signature BBQ Spare Ribs.
Click here for online reservations >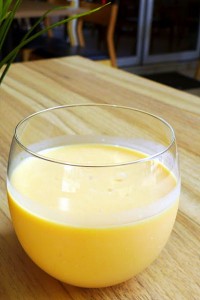 #4 Malibu Mango Lassi by Fiercer by Fierce Curry House @ Publika
Created by the restaurant owner, Malibu Mango Lassi dresses up that humble staple of Indian health drinks with Malibu rum (from Barbados!). The silky result blends fruit pulp with house-made yogurt for a blissful combination of cream and coconut with a tart edge that makes an excellent pairing with the authentic and spicy Indian cuisines on the table.
Click here for online reservations >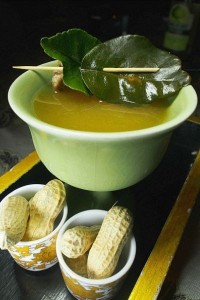 #5 Asean Daiquiri by Opium @ Changkat Bukit Bintang
This unique outlet Opium situated in Changkat Bukit Bintang focuses on Asian Oriental delights with a twist; such as Phoenix Dumpling, Fern Leaf Salad, Crispy Duck Noodles, Wagyu Beef Rendang, and the signature Beef Brisket and Tendon Stew just to name a few. You got to try their twisted classic Asean Daiquiri (spiced rum, calamansi, kaffir lime leaves and assam boi) while admiring the interior design inspired by the Opium regimes of the east.
Click here for online reservations >