To all egg lovers!



Everyone has at least a friend that is crazy for egg dishes, share this with them to discover popular egg dishes in KL!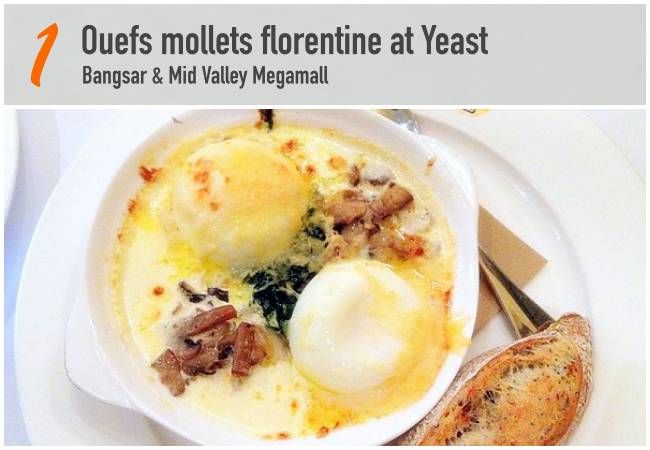 The high standards at Yeast is not a surprise because founder Christophe Chatron-Michaud and the Head Chef had experience at various Michelin-starred restaurants in France and abroad. A wide variety of egg dishes are available in addition to the array of freshly baked pastries and natural yeast bread on offer. However, the one that stands out among the egg dishes would be the ouefs mollets florentine (eggs with spinach and Mornay sauce) that are baked with a Gruyere-based Mornay sauce as well as spinach and mushrooms that have been sautéed in garlic.

Click here for online reservations >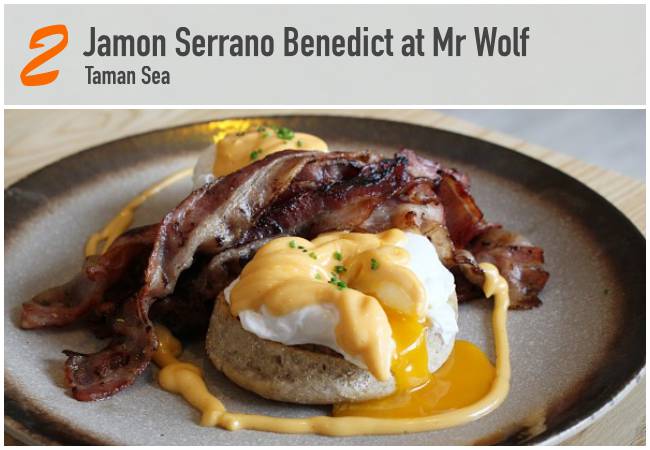 With cured Spanish ham, truffle-infused hollandaise and English muffins, the Jamon Serrano Benedict at Mr Wolf redefines this classic brunch dish. Poached egg done right, perfect portion of ham – we can't ask for more! At this hearty pork haven, fresh and quality ingredients are sourced on a daily basis, making sure that you get the best of gastronomy experience at a reasonable price. Also recommend their Signature Soft Shell Crab Buns that is also the crowd favourite for bar snacks.
Click here for online reservations >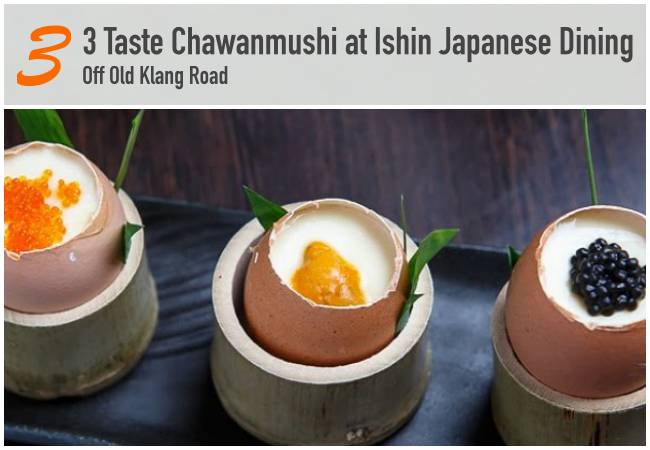 This trio will wow you with their extremely soft texture. At Ishin Japanse Dining, chawanmushi is elevated with unique and exclusive toppings such as tobiko (fish roe), uni (sea urchin) and caviar. If you are a traditional chawanmushi lover, there is an option for that on the menu as well. The team at Ishin prepares meals using freshly using ingredient imported from Japan's famous Tsukiji market with the finest ingredients of the season.
Click here for online reservations >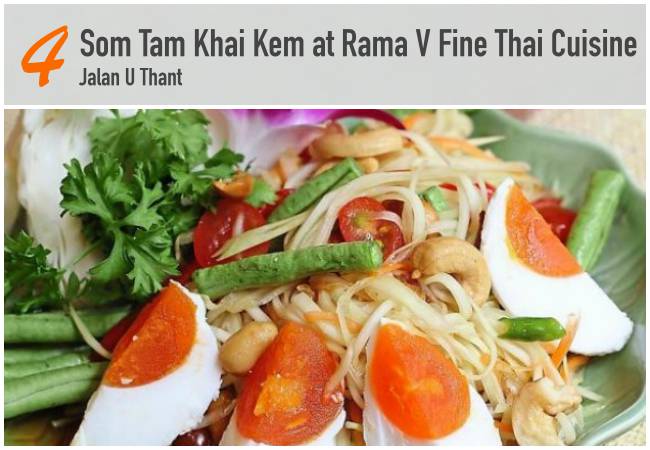 Experience the gracious elegance that Rama V Fine Thai Cuisine offers. Uniquely set amongst a magnificent pool of lotus blossoms and quietly tucked away from the busy district of Kuala Lumpur, Rama V offers a range of authentic Thai dishes. One must try Som Tam Khai Kem – Rama V's signature papaya salad with contrasting texture of salted egg yolk. Yes, you heard it right – salad with salted egg yolk!
Click here for online reservations >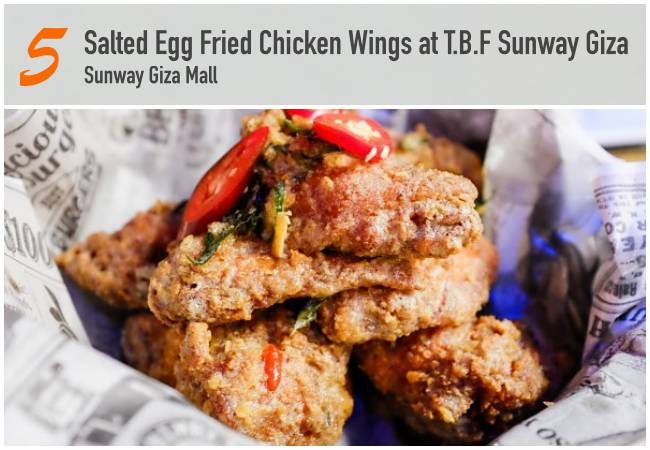 TBF's playful streak extends to Asian recipes: check out their Salted Egg Fried Chicken Wings !The chicken wings are marinated in T.B.F signature blend of herbs and spices, then fried and tossed in savoury salted egg, bird eyes's chilli and curry leaves. Served steaming-hot, the tender fried chicken wings in luxurious coat of salted egg is definitely a great choice for group gathering!
Click here for online reservations >