All hail to baco
n in KL
!

It's time to go hog-wild and dig into the best bacon-centric dishes in KL! From pasta to pizza and even bbq, everything is better with bacon.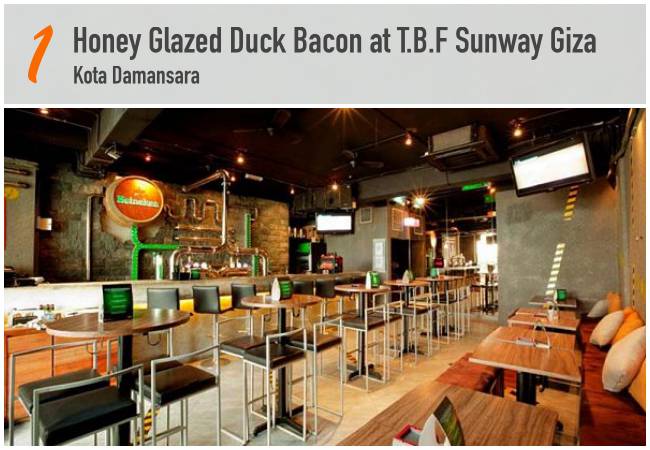 Roasted with sweet honey, savour this crunchy, salty-sweet bacon strips with a firm bite and fulfilling chew that will delight you every mouthful. If this does not fully satisfy you yet, look out for their Bacon Fried Rice, wok-fried rice with pork bacon, corn spring onions and ebiko. Simply heaven!
Click here for online reservations >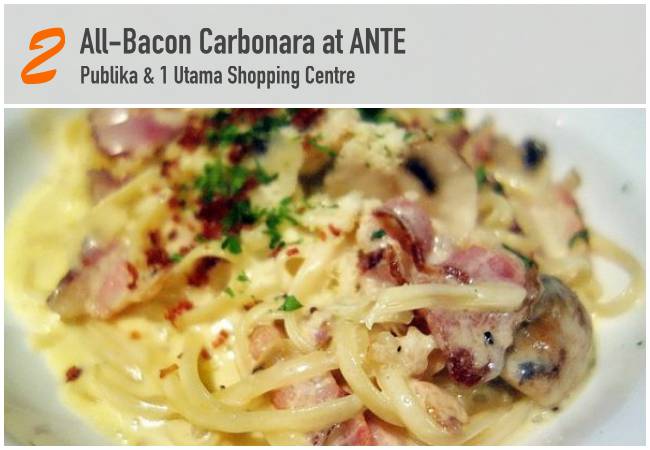 At ANTE, an award-winning restaurant where pork is the prime pleasure, porky lovers will find pleasure in their popular All-Bacon Carbonara, a creamy pasta, cooked along with pork bacon, onions, mushroom, crispy bacon and finished with cheese. Do check out their signature Chargrilled Pork Steak too!
Click here for online reservations >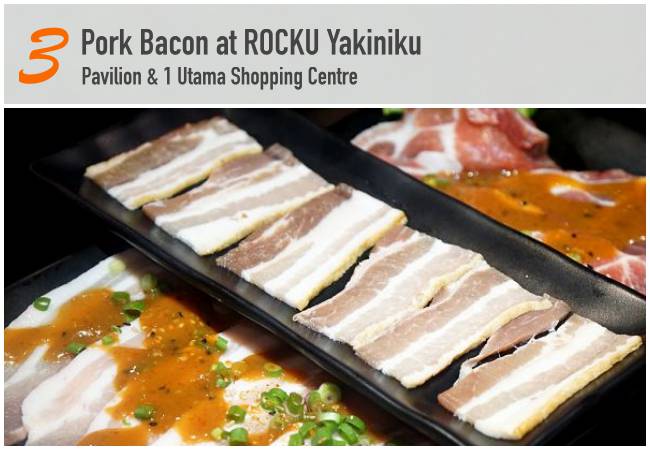 Eat all you can! Pork bacon is part of the all-you-can-eat buffet menu at this popular Japanese charcoal bbq restaurant. Guest can savour their food hot throughout the entire meal, and there's no better way to enjoy the tantalizing cuts of meat, ranging from beef to lamb, pork and chicken, flown in all the way from Australia and New Zealand.
Click here for online reservations >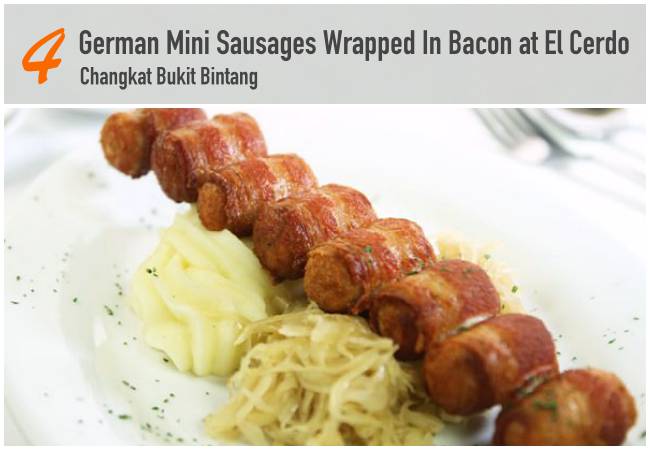 Served with sauerkraut (fermented finely cut cabbage) and mashed potato, German Mini Sausages wrapped in bacon on a skewer is a must-try at El Cerdo, a highly popular restaurant on Changkat Bukit Bintang is the result of perfected pork cooking that took 11 years in the making.
Click here for online reservations >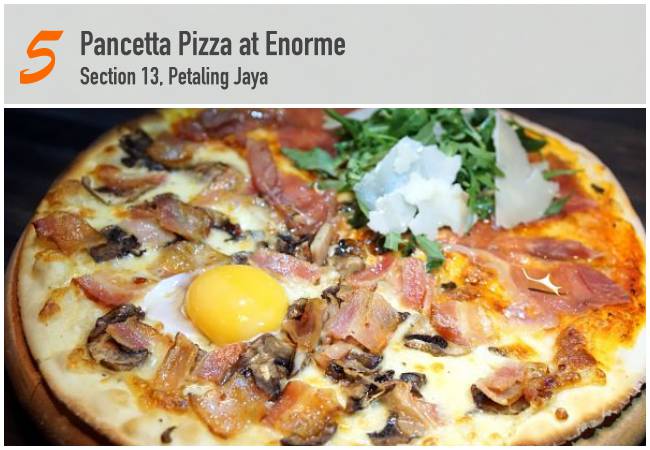 At this Italian outlet, Italian favourites like pastas and pizzas that range from size petite XXS to enormous XXL are the main focus. Savour Enorme's Pancetta Pizza, well-topped with pancetta (Italian pork belly bacon), a sunny-side-up, mozzarella and diced tomatoes, though there are also other options with Parma ham, streaky bacon or honey-baked ham.
Click here for online reservations >