These restaurants have unmarked entrances, or are discreetly hidden inside another establishment. Below we compiled a list of 5 hidden gem restaurants in KL and PJ from a hidden bistro with lush greenery to a Asian fusion delight hiding in plain sight beside a highway.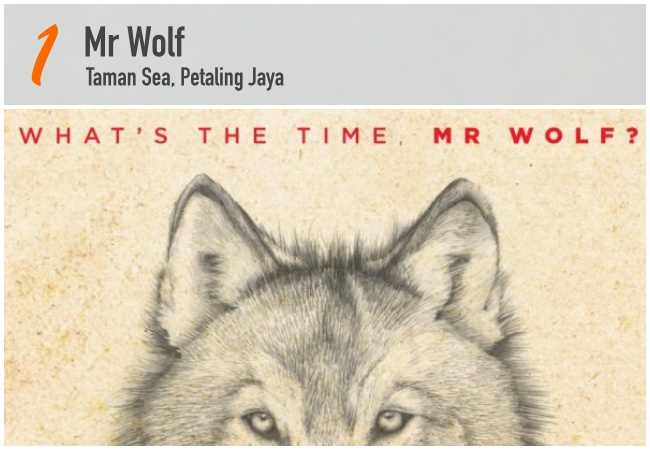 Here comes Mr Wolf when you drive along the LDP. Serving Asian fusion cuisine, Young chef Bryan Tan isn't afraid to use bold combinations, with pairings like sous vide miso pork loin with apple coleslaw, and the crab ravioli with pickled mango and papaya salad gracing the menu. The bar, or as they would call it, the Wolf Den, is certainly no short of drink choices include the Bloodhound aka Bloody Mary.
Click here for online reservations >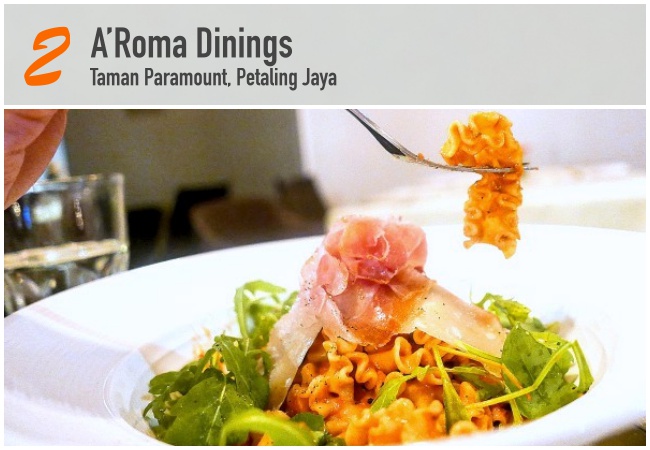 Nestled in a corner lot in Taman Paramount, a'Roma Dinings is a premium Italian cuisine restaurant, wine lounge and coffee bar. With the tagline of 'Bringing Italy to you', the team delights patrons with homemade pasta, imported Italian ham and cheeses, fine Italian and French wines. Don't forget to order their signature chocolate moussing, Semi Freddo di Cioccolato when you swing by!
Click here for online reservations >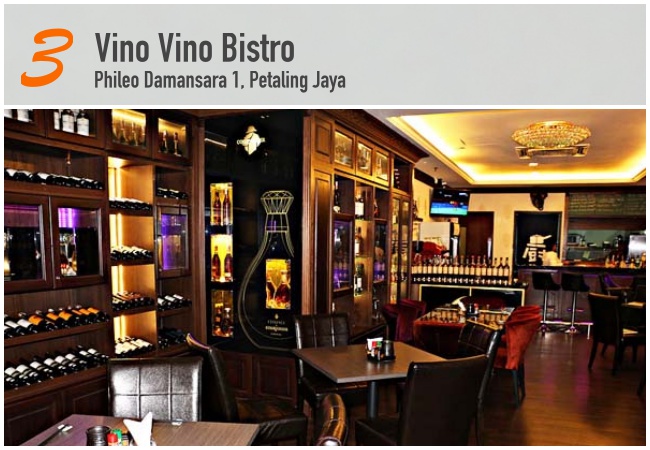 Vino Vino Bistro, situated at a discreet destination in Phileo Damansara is not exactly a crowd magnet, but it merits a mention for its sticks of enjoyably crunchy chicken skin, both served on its own or wrapped around garlic, alongside plenty of other yakitori – chicken thigh, tail, cartilage, liver, heart, gizzard and a smattering of other meat skewers, like lamb, ox tongue and duck breast.
Click here for online reservations >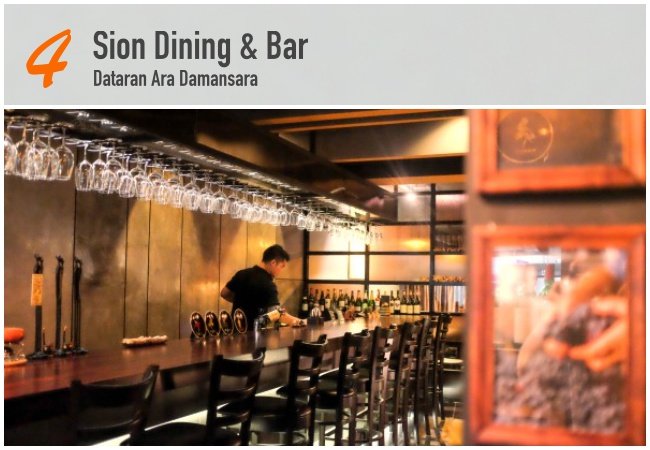 Quietly tucked away in Ara Damansara, Sion Dining and Bar is the prefect place for those who are looking for a quiet dining. The restaurant is headed by the Japanese chef Masamichi Shiomi. At Sion Dining, Masamichi leads the KL dining scene with his yoshoku cuisine, a Japanese-infused European cooking style. The chef delights his diners by redefining Western cuisine with Japanese touches.
Click here for online reservations >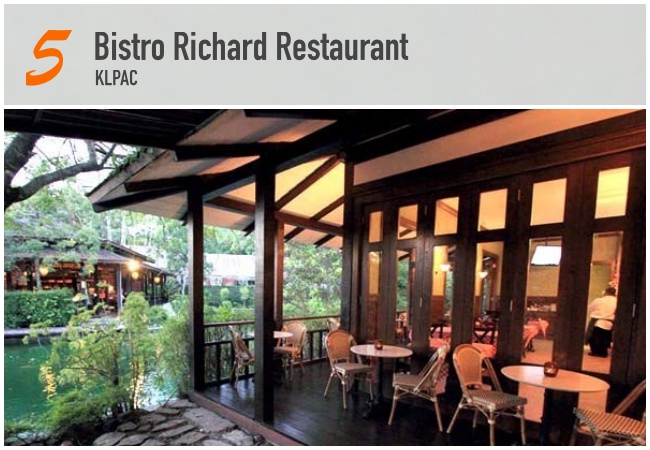 A quiet little gem, amidst the limited F&B scene around KLPAC, this lakeside dining bistro has a little something for everyone. Red and white chequered tablecloths, solid wooden oak panels, all cosily lit by Tiffany stained-glass lamps, Bistro Richard offers a classic European menu, ideal for family-style dining as well as romantic dining.
Click here for online reservations >