From Cheese-sin to Fifty Shades of Grey, catch these cheeky dishes in KL!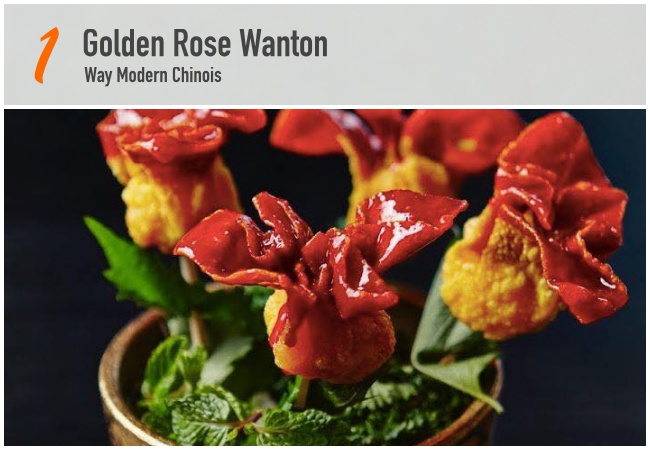 Golden Rose Wanton | Way Modern Chinois
Rose? Nope, it's a quirky dish of crispy prawn dumpling with Shiso leaf. Way Modern Chinois is a class, sensual avant-garde modern cuisine restaurant specialising in contemporary Chinese / Asian cuisine. Other quirky dishes include their signature Skinless Xiaolongbao.
Click here for online reservations >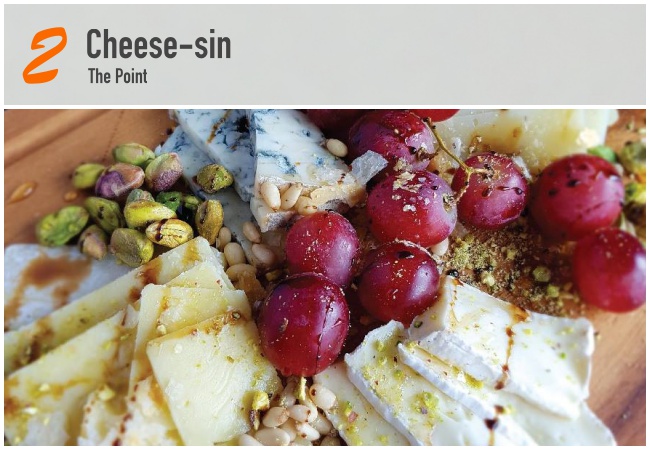 Cheese-sin | The Point
A modern yet charming restaurant, bar and lounge, The Point offers exquisite flavours and innovative dishes including this dish named Cheese-sin, a cheese platter consists of Italian Gorgonzola, French Camembert, Spanish Manchego, English Sharp Cheddar, accompanied with pine nuts, pistachios, honey and a swirl of balsamic reduction!
Click here for online reservations >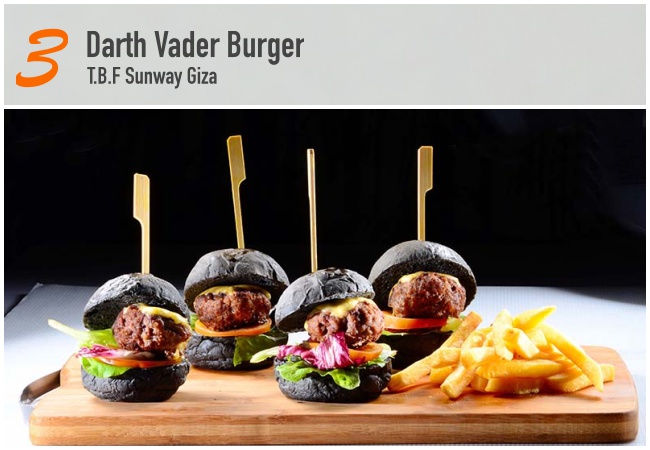 Darth Vader Burger | T.B.F Sunway Giza
200g of homemade beef patty made into 4 mini burgers in two styles! Apart from this cheeky burger, make sure you try their Damn Good Steak, Pigs In Blanket, White Chick – oh my, the (pun) names!
Click here for online reservations >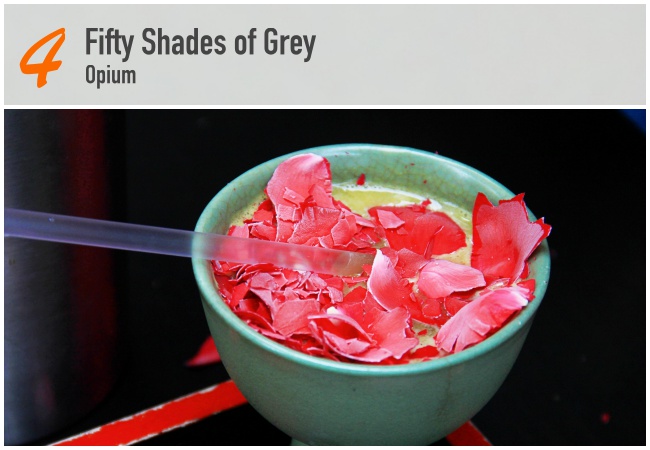 Fifty Shades of Grey | Opium
Dubbed "The best cocktail bar in KL", oriental-setting Opium quickly gains reputation for its indulgent and creative cocktails, for example, this " Fifty Shades of Grey" with liquid nitrogen infused roses. Other quirky cocktails include Genghis' Poison Chalice and Mo Xi's Orgy.
Click here for online reservations >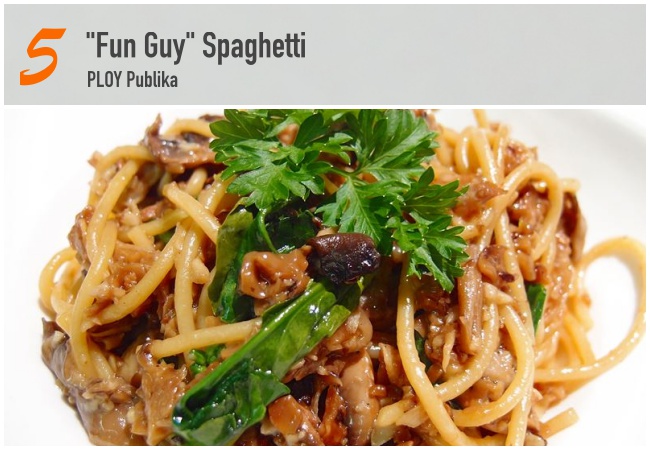 "Fun Guy" Spaghetti | PLOY Publika
With a name that goes by "Fun Guy" Spaghetti, this is a bowl of delightful al dente spaghetti sautéed with a blend of fragant shiitake umami bits and olive oil along with heaps of oysters and button mushrooms. Check out other creative dishes like Emperor Burger and Spicy Salmon!
Click here for online reservations >