Surrounded by vast greenery and trees, this list should give you some peace of mind while indulging in good food. Good food, peaceful mind, happy soul!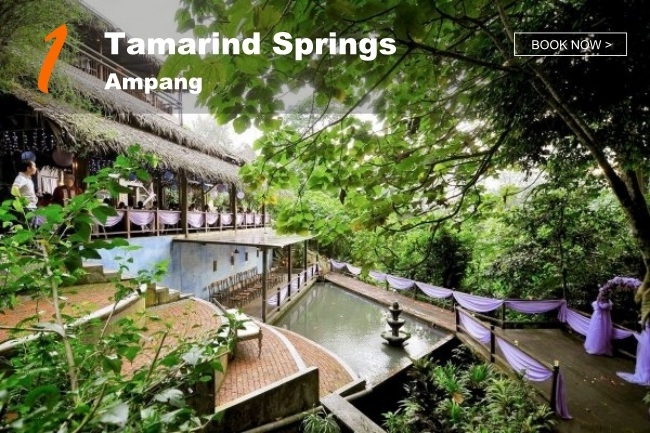 Only a 15-minute drive from downtown KL, the pavilions of Tamarind Springs take full advantage of its location on the edge of a lush forest appeal to those who love being close to nature; while its titillating traditional Indochinese cuisine of sweet, salty, sour and spicy have won many industry accolades and topped several gastronome scoreboards.

Click here for online reservations >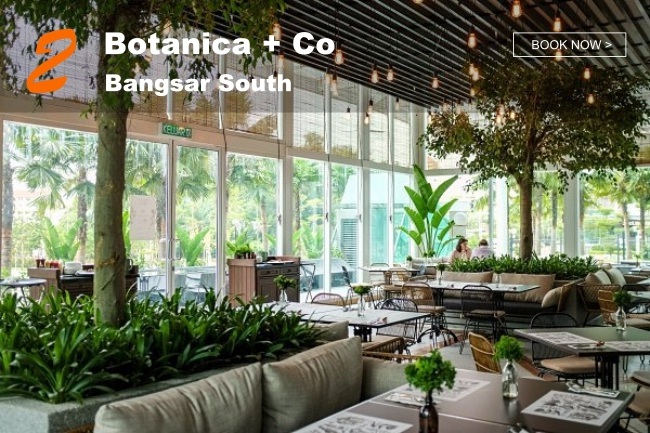 Inspired by the botanics, the feeling of dining outdoor amidst lush greenery is captured inside the restaurant as well. You may find one of KL's most-photographed restaurants of 2016 – a sumptuous vision of Ficus trees standing tall amid a soothing setting that's ideal for leisurely lunches & romantic dinners. Foods here used quality imported ingredients and also freshest local produce every day.
Click here for online reservations >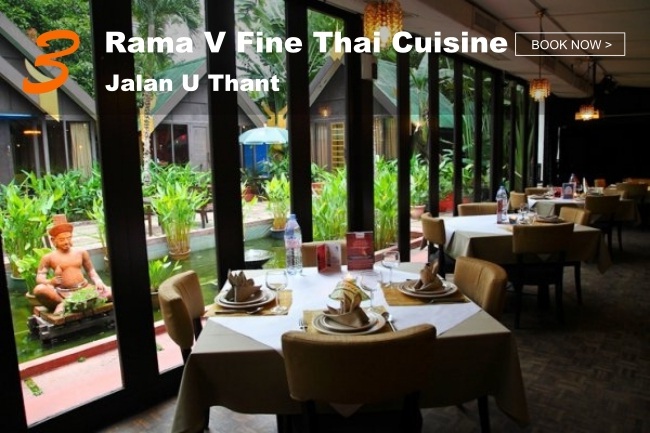 Tucked away from the hustle and bustle of the Kuala Lumpur city, the elegant Rama V Fine Thai Cuisine is set amongst a magnificent pool of lotus blossoms. You can either choose to dine indoor, outdoor, or in one of their private huts which can fit about 8-14 pax, depending on the size of the hut. With their recent renovation completed, the restaurant looks more impressive than ever together with their quality authentic Thai dishes.
Click here for online reservations >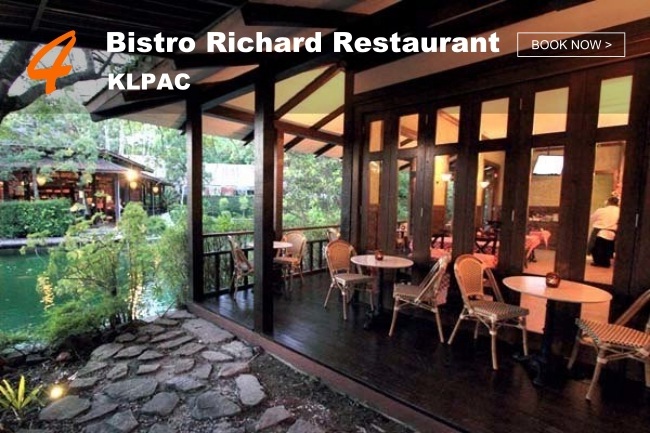 This romantic dining gem is quietly tucked away from the bustle of the city, and nestled within the chic compound of Sentul Park. Bistro Richard boasts the feel of a typical European bistro, uniquely set in a lush, tropical garden setting with red and white chequered tablecloths, solid wooden Oak panels, all cosily lit by Tiffany stained-glass lamps.
Click here for online reservations >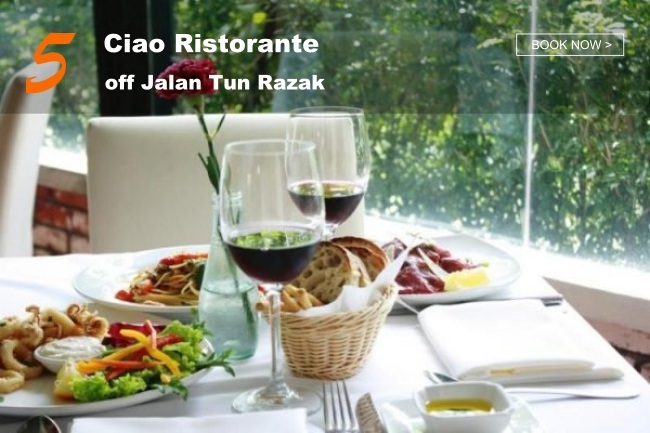 Open since 1991, Ciao Ristorante is the oldest Italian restaurant in Kuala Lumpur. The restaurant resembles a rustic Venetian country house with a cosy garden and small lake overlooking at the golf course, serving genuine Italian food in its own simple way that has characterized Ciao for more than 2 decades.
Click here for online reservations >