Fun Tacos in KL!



Tacos are a big Mexican staple and literally found on every street corner in Mexico. Feeling to try one? Check these tacos out without having to spend big money to fly all the way to Mexico!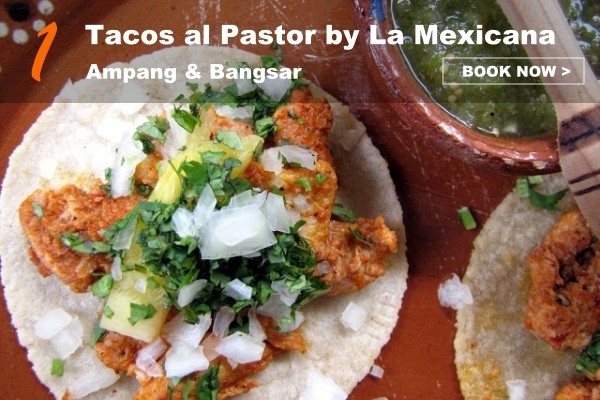 La Mexicana is well known for its a full range of tacos, enchiladas and authentic Mexican food including this Tacos al Pastor – 3 handmade corn tortilla tacos, stuffed with traditional pork topped with pineapple, coriander, onion, and "Salsa Verde". Pork is what sets La Mexicana apart from KL's other Mexican eateries. For meaty munching, there's also corn tortilla tacos stuffed with Yucatan-style slow-roasted pork rubbed with spices.
Click here for online reservations >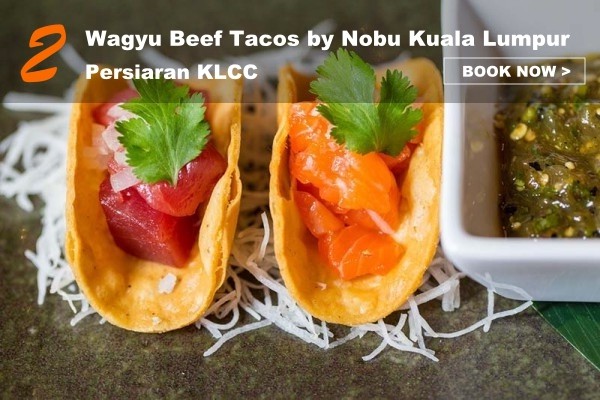 When you make a trip to Nobu Kuala Lumpur on the 56th Level of Menara Petronas 3, you must not miss their exotic Wagyu beef tacos which are bursting with juicy, flavour-packed meat. You may also try the regular tacos comprising scallop or lobster.
Click here for online reservations >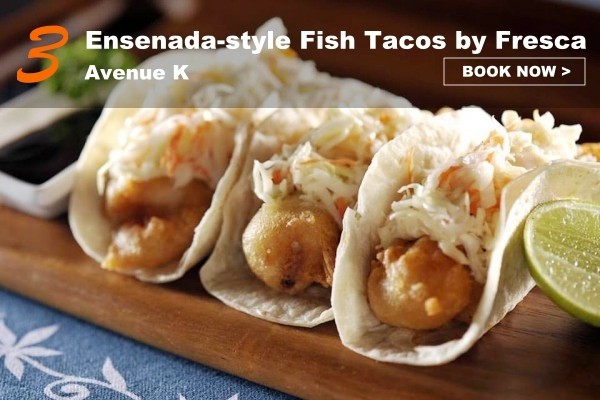 Check out Fresca's signature Ensenada-style Fish Tacos – flour tortillas with beer-battered fish and homemade coleslaw. This classic fish taco originates from Ensenada, Baja California. Not exotic enough? Try their Teriyaki-Wasabi-Mayo Fish Tacos with teriyaki drizzled battered fish, wasabi mayo, cucumber and black sesame!
Click here for online reservations >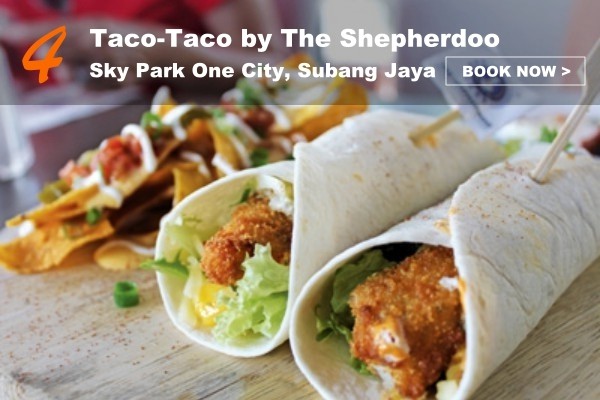 Have some fun savouring at The Shepherdoo with their Taco-Taco – fish wrapped in tortillas, guacamole, pico de gallo, chipotle aioli, sour cream and cheese, and served with a side of miniature nachos! The ambience is groovy and colorful while the food and drink is as bold as the ambience.
Click here for online reservations >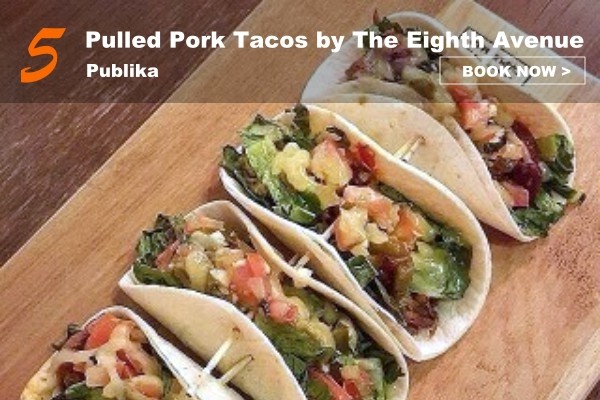 The temptation is real when you spot The Eighth Avenue's Pulled Pork Tacos – rolled soft tacos filled with pulled pork and paired with chili con carne. If you would like to have a porkilicious pizza, fret not, there's also a tortilla-based pizza blanketed with shredded pork, bacon and chorizo!
Click here for online reservations >