As Christmas festive approaches, it is the ideal time to plan for a fine dining time with loved ones. Get ahead with the list of 10 best scrumptious Christmas menus to try in Kuala Lumpur.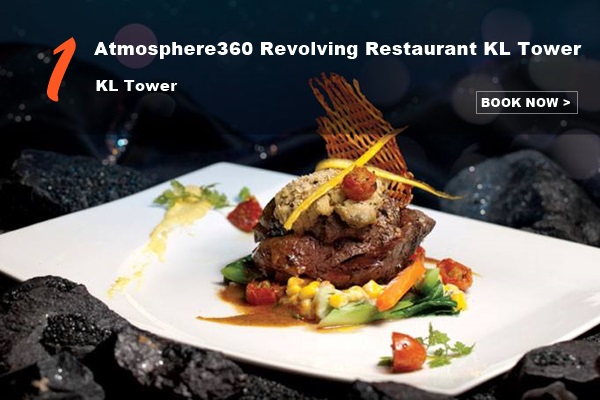 If you wish to enjoy a panoramic view of KL while enjoying a superb dinner on Christmas Eve, Atmosphere360 is the place to go. High in the sky, Atmosphere360 offers two sessions festive dinner with modern authentic Malaysian and International cuisine on the menu. The first session starting from 6:00PM to 8:30PM will cost RM 250++ for adult and RM 180++ for child. The Second session starting from 9:00PM until 12:30AM will cost RM 338++ for adult and RM288++ for child.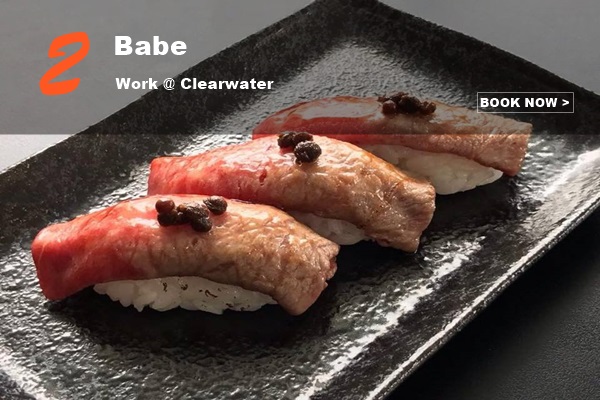 Refined by the golden touch of Michelin-starred Chef Jeff Ramsey, Babe offers a special Christmas set to bring you joy starting from Rm88++ for a standard and RM300++ for Veggy. The menu features the exclusive Dry-Aged Wagyu Strip Steak and the famous Hokkaido Scallops with Beetroot and Cauliflower amongst the main options. Experience an unprecedented view of the city of Kuala Lumpur, while enjoying the culinary art brought to you by Chef Jeff Ramsey.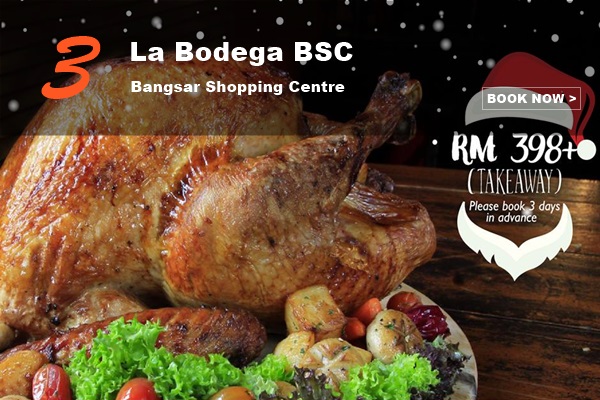 For those with a unique fondness for Spanish cuisine, La Bodega brings to your table a flavorsome Spanish culinary art on this Christmas Eve for RM110++. Be prepared to get going with the Latin Jazz music brought to you by Havana Jazz Tumbao, while enjoying La Bodega's delicate Pumpkin Cream for starters and a Roasted Stuffed chicken to enrich the main options and to finish with a special Christmas pudding served with vanilla sauce.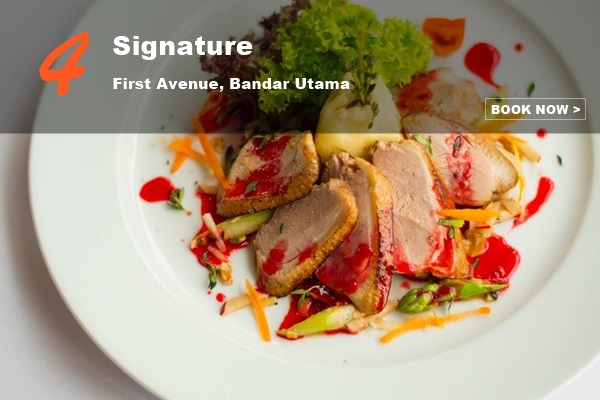 Signature is a premium gastro-lounge offering a delicate Christmas menu including a splendid Asian and International Cuisine. For those who relish in finer things in life, this is the moment opportune to indulge in a gastronomic dining experience. Enjoy an exclusive entrée and a dessert buffet with a choice of one main amongst a delectable Pan Fried Cod Fish, a mouthwatering Char Grilled Ribeye, a scrumptious Mediterranean Lamb Rack and a homemade Cordon Bleu chicken for just RM168++ per person.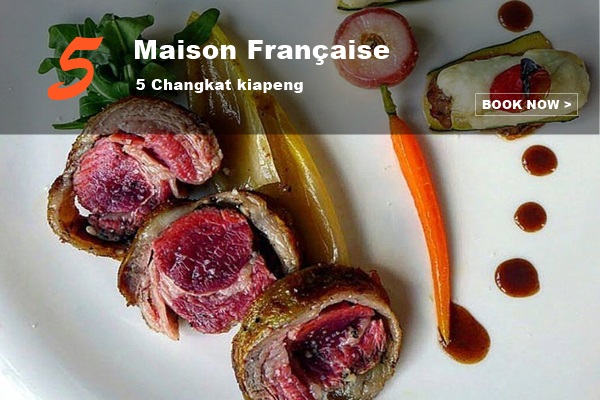 If you are a French cuisine enthusiast, Maison Française offers you the best Christmas dining menu a la Française in Kuala Lumpur. Starting from RM298 ++, you have to the opportunity to enjoy an exclusive three-course options in the mansuetude of the care of the prestigious Britany-born chef Thierry Le Baut. Britany classic food at its best to tickle your palate. The feast is accompanied by the Chef's version of Mont Blanc, Blackcurrant Meringue & Chestnut cream as desert.