It's creamy, subtly sweet, albeit briny. It can be rich gold in colour, or light yellow as well. Whether you call it sea urchin or uni, you won't be able to resist these standout dishes.



Special Uni Menu at Ishin Japanese Dining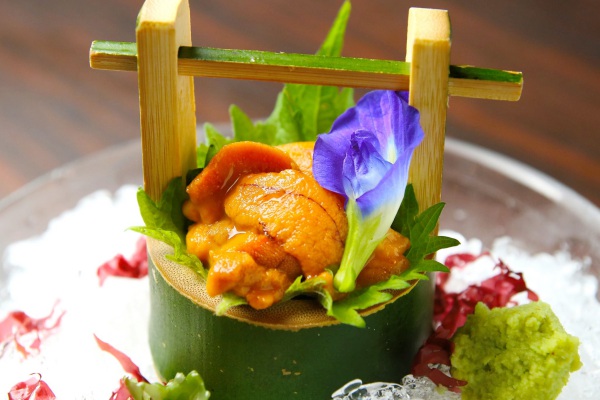 Ishin Japanese Dining along Old Klang Road serves genuine Japanese and Kaiseki style cuisines that are cooked to order. Meals are prepared freshly using ingredient imported from Japan's famous Tsukiji Market with the finest ingredients of the season. For this season, Ishin imported Hokkaido sea urchin from Japan to prepare several new dishes that highlight the versatility of this highly prized ingredient. On the menu, we spot Hokkaido Uni Ohitashi, Hokkaido Uni Sashimi, Hokkaido Uni King Crab Teppanyaki and a few more tempting dishes.
Click here for online reservations >
5-Course Seasonal Uni Menu at The Point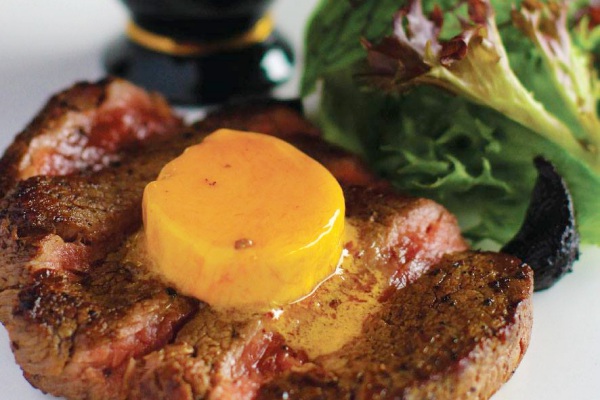 Being the only non-Japanese restaurant in this list, The Point in Damansara Height goes full blast with its extensive 5-course Uni Menu which will definitely spoil sea urchin lovers. In the photo is part of the mains in the seasonal Uni Menu – Grain Fed Australian Black Angus Tenderloin, Black Garlic, Mesclum Salad, Barolo Reduction and Uni Steak Butter. Taste as majestic as you see.
Click here for online reservations >
Uni Sushi at Sushi Azabu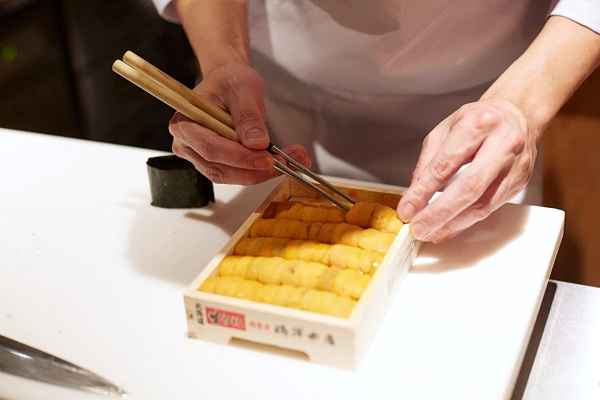 Sushi Azabu, a Michelin starred sushi establishment in New York City, loved by Hollywood celebrities is now opening at Isetan Lot 10. The traditional house specialty sushi is crafted from freshly imported fish from Japan, prepared by chefs who refined their skills in Japan to execute elegant cooking and Omotenashi – selfless service with a spirit of warmth and respect, which you have to savour for yourself. Prepare to savour the sweet and creamy Uni sushi which priced at RM50 per piece.
Click here for online reservations >
Uni Sushi at Nobu Kuala Lumpur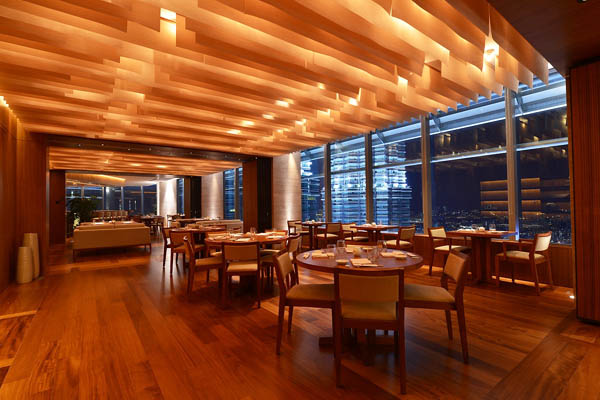 Nobu is a Michelin-starred titan in the world of sushi, sashimi and tempura. Nobu Kuala Lumpur is Southeast Asia's first branch with dramatic 360 degree views of the KL city skyline. Nestled on the 56th floor of Menara Petronas 3, diners are treated with amazing view of the KL city and of course, over 40 old and hot dishes on the menu. Expect signature Black Cod with Miso, Octopus Carpaccio, Uni Sushi, Whole Lobster Wasabi Pepper and more.
Click here for online reservations >
Uni Sushi at Hanaya Japanese Dining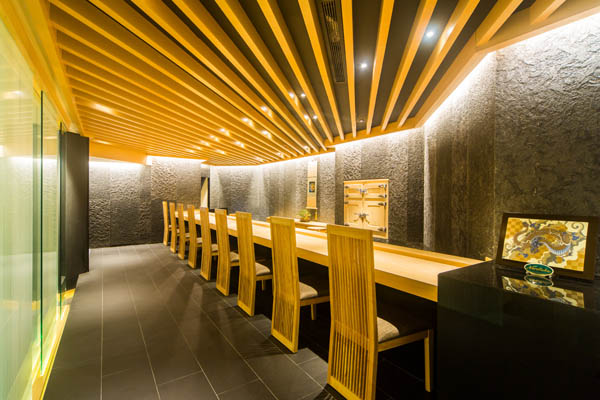 Constantly rated 5 stars on Trip Advisor by patrons, Hanaya Japanese Dining serves an array of fresh sashimi, Japanese Wagyu, Hanaya's unique courses, hot pots, and varieties of a la carte specialities which are prepared by highly skilled Japanese chefs yet with reasonable price. Patrons will find themselves enjoying the serene ambience of the restaurant in warm inviting earthen tones, amazed by the over 350-year-old cypress sushi counter, and traditional icebox used to maintain the exact temperature to protect the taste of fresh seafood.
Click here for online reservations >