5* hotel authentic Japanese cuisine at its best!



*Bonus: scroll down to see how to get 25% off!
Serving aficionados of Japanese cuisine since 1988, Genji Japanese Restaurant at Hilton Petaling Jaya has carved a reputation for its consistent quality of food with a myriad of country-style Japanese cuisine of seasonal delicacies, ideal for social dining with family and friends, and work-dining with business associates.
After its recent renovation, the restaurant boasts a spacious and comfortable dining area, complemented by an interesting collection of Japanese objects d'art. The layout of the dining room at Genji focuses on providing extra privacy for diners through the creation of separate sections. Sections in the restaurant include the sushi bar, main restaurant, two spacious teppanyaki counters and five private dining rooms and one 'tatami' style dining room.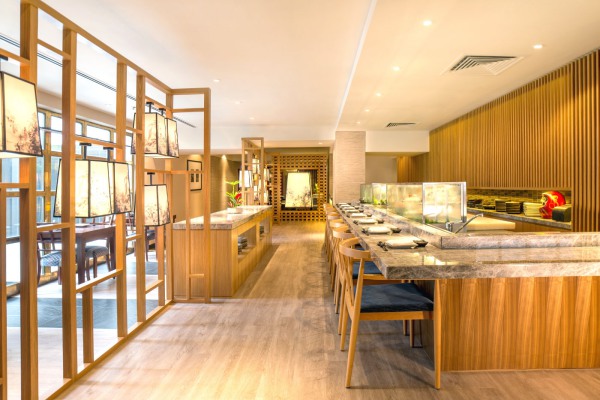 Genji Japanese Restaurant is led by Head Chef, Chef Richard Teoh who was trained by the masters of Japanese food in Tokyo and Osaka. Armed with 27 years of experience in Genji, he is committed to bringing the most creative Japanese dining experience to diners. Chef Richard focuses his talents on "traditional modern" cuisine, capturing distinct Japanese ingredients crafted with the best of modern Japanese techniques. Chef Richard and his team have won the prestigious Malaysian Tatler Best Restaurant award for five consecutive years from 2010 – 2014.
When in Genji, do as the regulars do, aim for the TOP 10 Favourites of the regulars which are also the top pick of Chef Richard Teoh. Start with the refreshing and delicious California Salad (RM 41). This salad in the deconstructed version of the famed California Roll – Garden greens with salmon, tuna, avocado, thinly sliced, deep fried crab sticks as garnish and flying fish roe finished with a tangy-spicy wasabi mayo dressing.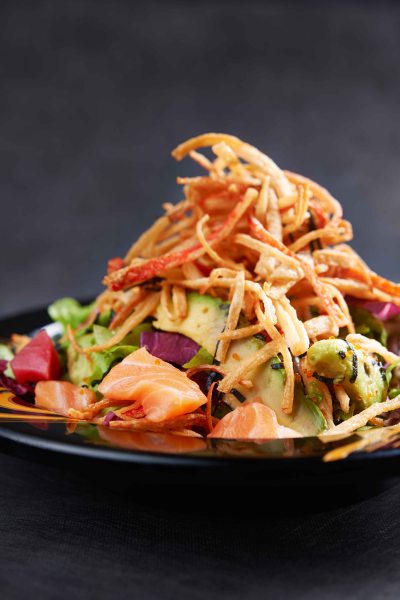 To warm you up, try the Buri Miso (RM 33). Yellow tail fish head in Miso soup is not only delicious but also an healthy option as Miso Helps maintain nutritional balance – full of nutrients, beneficial bacteria, protein, vitamin B12, vitamin B2, vitamin E, vitamin K, and essential dietary fiber.
Diners can enjoy great choices of air-flown freshly-prepared Sushi and Sashimi items by ordering the Sashimi Moriawase Hane – Assortment of Raw Sliced Fish fillets (RM 233). Regulars prefer the salmon, tuna, kampachi and Seabream platter for its various taste and texture.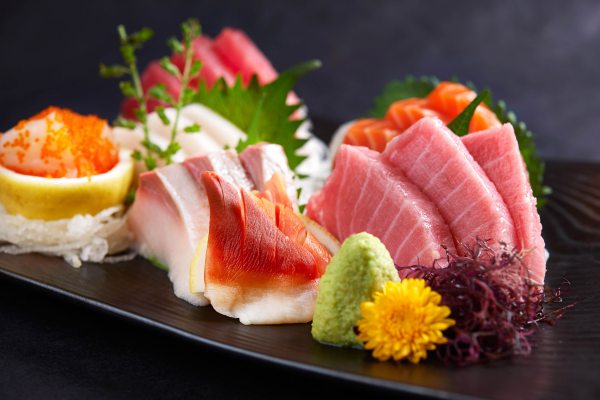 Do not miss out on the Jumbo Ebi Ura Maki (RM 76), a reversed hand roll with tiger prawn tempura, caviar, salad and cucumber. Succulent jumbo tiger prawn deep fried to perfection with airy tempura batter that makes it crispy on the outside and soft and juicy in the inside. A must try indeed!
One of the most sort-after dish in Genji's ala-carte menu is the Kaki Chili Mayo (RM17 per piece). Enjoy the baked fresh oyster with spicy mayo with a localized kick as Chef Richard's special ingredient in the mayo sauce is the green cili padi (local bird's eye chili). For those who are not a big fan of oysters, try the Ebi Chili Mayo (RM 70), baked jumbo tiger prawn with spicy mayo sauce.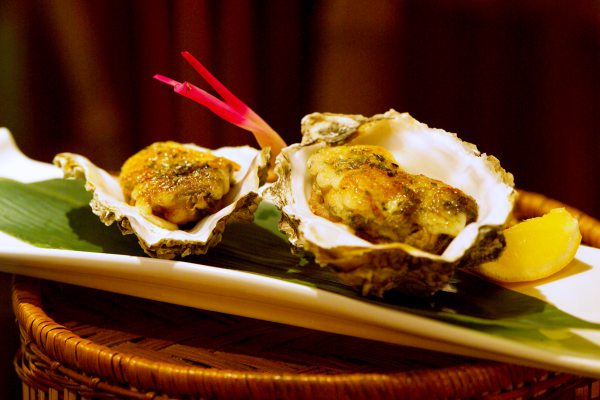 As for a hearty main dish, enjoy the Trio Combo (RM 140). A Combination of rolled salmon, tuna & sea bass sashimi avocado, grilled cod with salt on potato salad &baked tiger prawn with spicy mayo on garlic fried rice. Diners at Genji also prefer the Gindara (RM 82) as their main course. Gindara is a grilled black cod dish served with salt or teriyaki sauce that is both light and healthy as lunch or dinner option.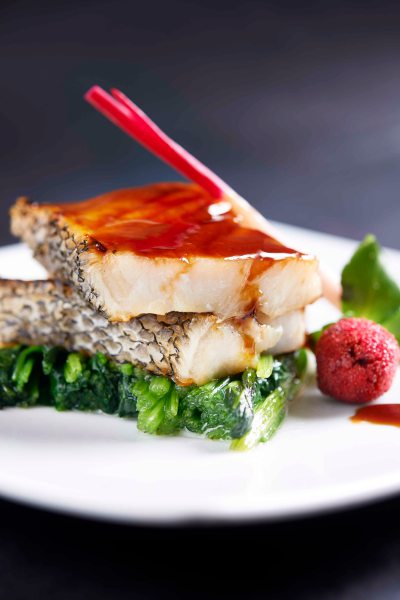 Teppanyaki dishes featuring ingredients like seafood, meat and vegetables which are eaten with accompanying sauce is a popular Japanese cuisine. One of the best selling Teppanyaki dish is the Tenderloin Teppanyaki (RM84). Cooked with creamy garlic- butter sauce, the dish is renowned for its juicy, smoky taste as well as its premium tenderloin cut that is a winner among beef-lovers.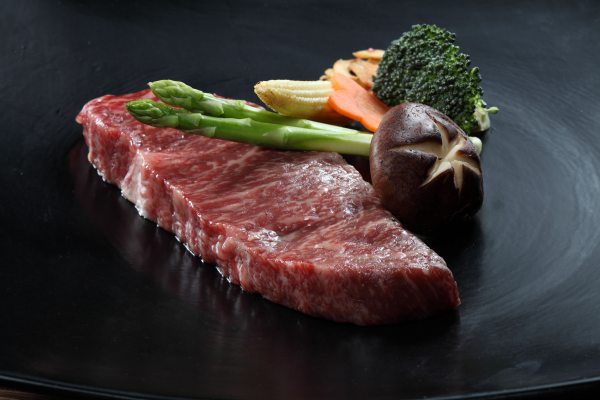 Complete your dining experience with a sweet note. Hot or cold, Genji's desserts can turn any dinner date into a memorable event. Combining the hot & cold in one plate is a show stopper in Genji. Chef Richard's creation, the Banana Spring Roll (RM33) is a perfect marriage between crispy-crunchy exterior and soft & velvety centre filled with banana and red bean paste. The banana spring roll is served with a soft, creamy and rich green tea ice-cream.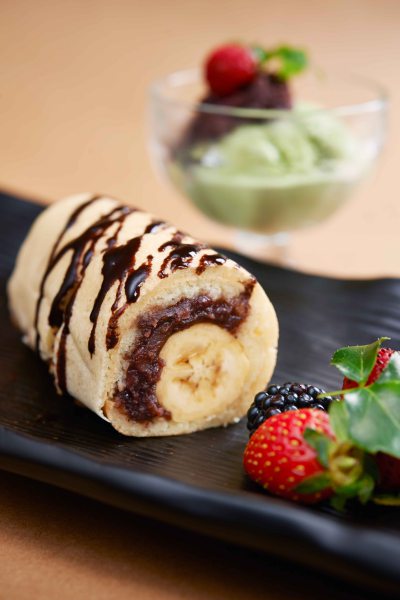 Genji Japanese Restaurant is open daily from 12.00noon – 2.30pm for lunch, and 6.30pm – 10.30pm for dinner. Enjoy a scrumptious Weekend Japanese Buffet on Saturday, priced at RM 139 nett per adult from 8:00pm – 10.30pm. Come and dine between 6:00pm – 7:45pm to enjoy the early bird special price at RM127 nett per adult. Buffet lunch is also available on Sundays from 11.30am – 2.30pm at RM 139 nett per adult. Children of 5-11 years old eat at half price.
Currently Genji Japanese Restaurant is running a promotion, diners will get a 25% off on total bill with a minimum order of a Signature Dish. Diners are required to make a reservation via TABLEAPP to enjoy this promotion. This promotion is valid until 13th August 2017. To make a reservation, please click here.