If you are fanatic about chocolate and constantly on the hunt for a reason to sink your teeth into chocolate delicacies, you are at the right place! Since its discovery, this crowd-pleasing food has not only been loved for its exquisite taste but also for its ability to pair with other ingredients, making to-die-for delights that are loved all over the world. Calling for all ardent chocolate lovers, indulge in our hand-picked list of unique chocolate creations which you would not want to forgo! 
 
1/ Durian Chocolate Cake at Bijan Bar & Restaurant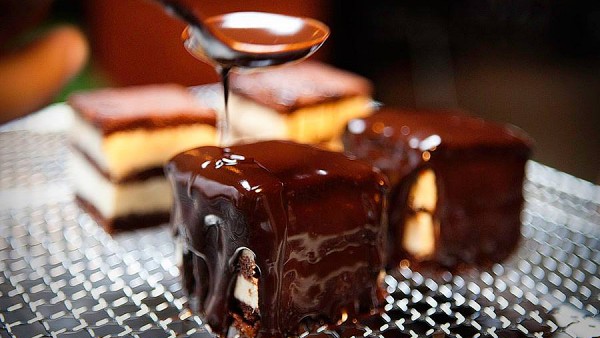 Located a mere stone throw's away from KLCC, Bijan Restaurant and Bar offers a unique dining experience to titillate the taste buds with fine Malay cuisine. Once coming here, don't miss out a chance to satiate your sweet tooth with the much-loved Durian Chocolate Cake at the restaurant. The creamy durian is sandwiched between layers of moist chocolate cake which are then coated with smooth chocolate ganache, making it an irresistible treat.
Bijan Bar & Restaurant
Location: 3, Jalan Ceylon, 50200 Kuala Lumpur
>> Click here to book a table at Bijan Bar & Restaurant
2/ Chocolate Oreo Lava Stack at Positano Risto Publika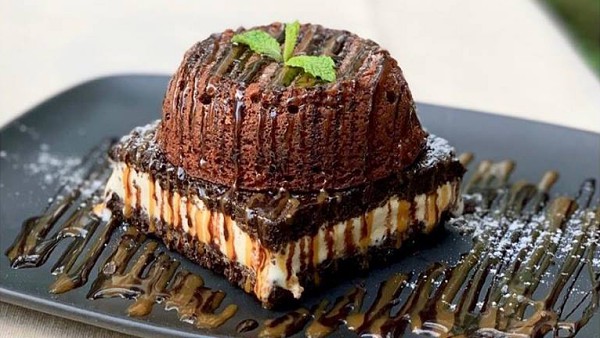 Positano Risto has been known for its authentic Italian cuisine with freshly hand-crafted pizzas and various mouth-watering dishes. With warmly-lit and modern chic interior, the restaurant is the perfect destination for ultimate romance or a get-together. Don't forgo their delectable Chocolate Oreo Lava Stack featuring a mouth-watering Dark Chocolate Lava Cake on a slice of Oreo and mud pie ice cream. Filled with warm melted chocolate inside which would ooze on your taste buds in every bite, this delicacy is not to be missed out! 
>> Click here to book a table at Positano Risto Publika
3/ Spring Forest at Babe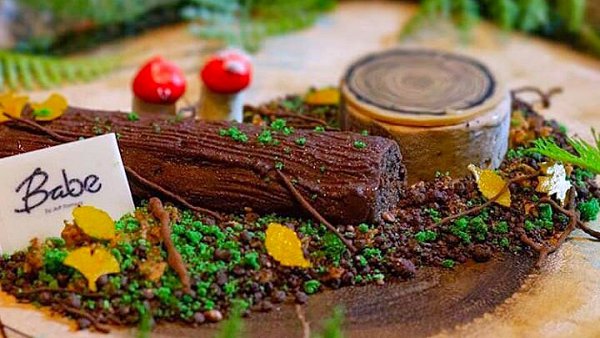 Come to Babe for an ultimate culinary experience unlike any other with a new approach of familiar flavors filled with whimsy and wonderment. If you are someone who loves adventure, the "Spring Forest" dessert at Babe would be a must-eat on your next visit! Uncover flavors of the Rosella Genoise with a tantalizing combination of Hojicha and Cocoa Ice Cream, topped with Caramelized Milk Leaves, Green Tea Moss and embellished with eye-pleasing Sakura Mushrooms. Available for a limited time only! 

Babe
Location: 11th Floor, Work @ Clearwater, Jalan Changkat Semantan, Damansara Heights, 50490 Kuala Lumpur.
>> Click here to book a table at Babe
4/ Chocolate Dessert at Saint Pierre Kuala Lumpur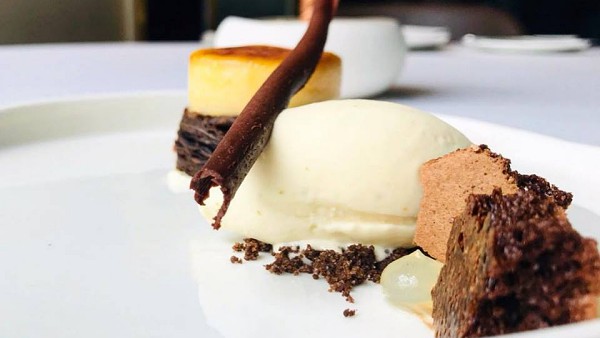 Situated within the sophisticated settings of the swanky new W Hotel, Saint Pierre Kuala Lumpur offers a chic ambiance that radiates style and comfort with exquisite French delights curated by a talent team and celebrity Chef Emmanuel Stroobant.  Don't forget to excite your palate with the lip-smacking Chocolate dessert featuring Li Chu and Ivoire chocolate – a combination of Dark and White chocolate, puff pastry with a hint of citrus from the lime! 
Saint Pierre Kuala Lumpur
Location: Level 8, W Kuala Lumpur, 121 Jalan Ampang, 50450 Kuala Lumpur.
5/ Chocolate Torte at Two-Ox French Bistro Bar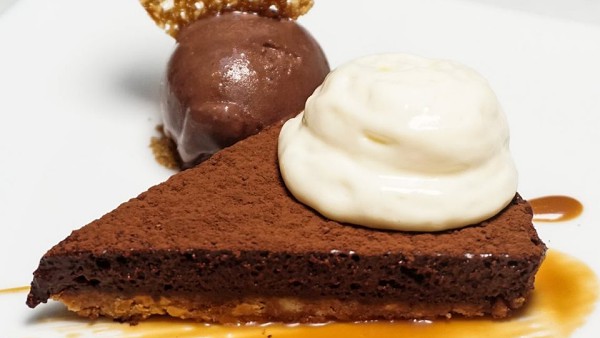 Head to Two-Ox French Bistro Bar if you want to feel transported to a Parisian cafe for a relaxed atmosphere and a taste of classic French favorites. Indulge yourself in traditional French bistro menu, exciting wines and don't miss out the sinfully good Chocolate Torte (72%) with incredibly sumptuous Brown Butter & Almond Base served with Valrhona Chocolate Ice Cream and Anglaise Espuma. 
Two-Ox French Bistro Bar
Location: 56G, Jalan Doraisamy, 50300 Kuala Lumpur.

>> Click here to book a table at Two-Ox French Bistro Bar
6/ Matcha Chocolate Fondant at Kikubari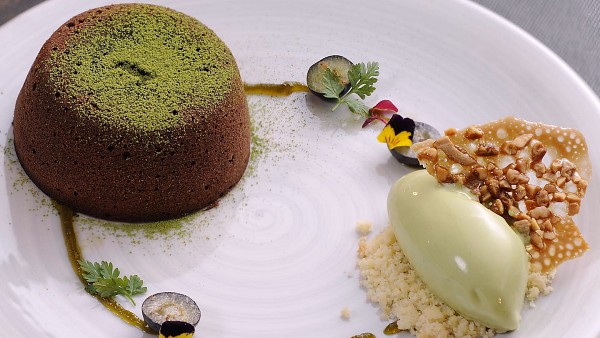 Kikubari is much-frequented by ardent foodies with a discerning palate who love to tempt the taste buds with a unique cuisine which delivers Japanese ingredients through modern technique and influences. Don't forgo the restaurant's Matcha Chocolate Fondant which is made using authentic Japanese ingredients. The matcha,  grounded from green tea leaves, is the centerpiece ingredient of the dish with a matcha anglaise center and matcha ice cream which is placed on vanilla crumble under a luscious caramel overlay.
Kikubari
Location: L3-01A, DC Mall, Plaza DC, Damansara City, 6, Jalan Damanlela, 50490 Kuala Lumpur.

>> Click here to book a table at Kikubari
7/ The Elusive Chocolate Truffle at Vin's Restaurant & Bar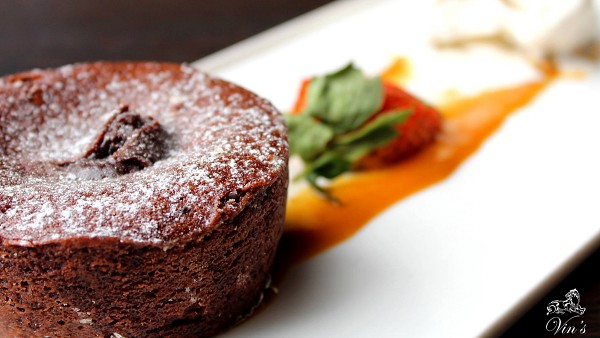 On the prowl for Western-fusion food in TTDI? Vin's Restaurant & Bar is your place to be! Expect unique delicacies featuring Western favorites with a twist when you come to the restaurant along with creative cocktails and drinks! Remember to pamper yourself to The Elusive Chocolate Truffle featuring Chocolate fondant cake, Vanilla ice cream with caramel sauce drizzled on top. Caramel sauce and Candied walnut. The classic chocolate volcano cake with its oozing melt chocolate would definitely make your day!  
Vin's Restaurant and Bar
Location: No. 6, Lorong Datuk Sulaiman 1, Taman Tun Dr. Ismail, 60000 Kuala Lumpur.
>> Click here to book a table at Vin's Restaurant & Bar