In collaboration with Saint Pierre Kuala Lumpur
It may sound strange but it is not always easy to tell what type of restaurant you have just walked into. Of course, there are no problems with a certain class of eatery. Yet when it comes to a fine dining establishment, what are the signs that clearly set it apart from a brasserie or even a bistro?
Here are 6 tell-tale signs you are in a fine dining restaurant.
Pricing & Pedigree
A high price is not necessarily a guarantee of a restaurant's fine dining credentials. A plate of giant freshwater prawn noodles from a Jalan Imbi coffee shop could cost as much as a Brittany lobster tail meunière in a French restaurant.
However, you would hardly see a Jalan Imbi coffee shop awarded with Michelin stars, or has an oversea branch with such credentials. Why so? Michelin stars are some of the most highly coveted accolades in the culinary arts world. Given out on a scale from one to three, Michelin stars are considered the gold standard that top establishments in the world are always yearning for! 
Saint Pierre, a modern French restaurant at the W Kuala Lumpur, for example, is a fine dining establishment. Its highly regarded sister restaurants in Singapore, Saint Pierre and Shoukouwa sushi restaurant, are both 2 Michelin-starred restaurants.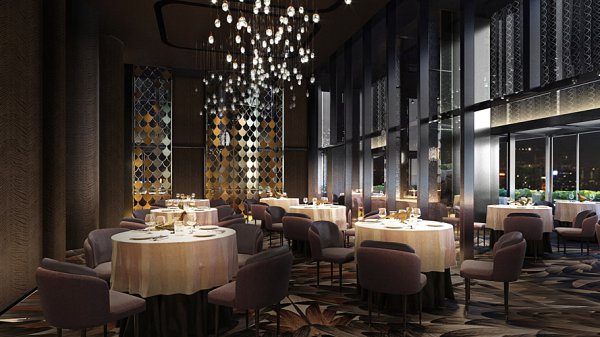 Saint Pierre Kuala Lumpur, a modern French restaurant nestled at the W Kuala Lumpur
Cre: Saint Pierre Kuala Lumpur
Other examples of fine dining restaurants in Kuala Lumpur are Nadodi and Lafite Kuala Lumpur.
Decor & Dress Code
A bistro is a small casual restaurant while a brasserie is bigger than a bistro but still has a relaxed setting. A fine dining restaurant, however, is known for its plush furnishings and fine crockery, cutlery and glassware. Many fine dining establishments are going as far as to design their own china and stoneware to match the food and the aesthetic.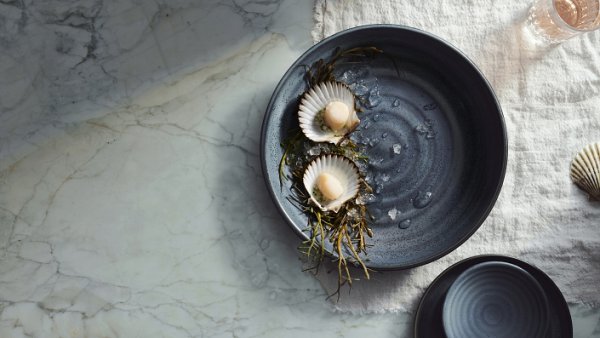 Porcelain pieces from Robert Gordon Australia which has over 70 years in making quality pottery.
Cre: steelite international
Besides, fine dining establishments always have a strict dress code. Guests are not expected to turn up in shorts and sandals. On the other hand, fine dining restaurant's staff are formally dressed in suit and tie.
Ambience & Service
At a fine dining restaurant, you may accidentally scatter pieces of a delicate canapé over the crisp tablecloth (another good indication you are in a classy establishment) which may require you to seek the server's assistance. To get his or her attention, a simple nod will suffice. In response, the genteel server will swiftly and noiselessly glide across to smooth things over neatly and efficiently.
Servers in a fine dining establishment will always be at their best. A good fine dining server will be able to explain the entire menu without notes, capture the emotional cues of the diners, are there when diners need help, and pleasantly leave diners undisturbed when preferred.
Servers in a fine dining restaurant are expected to have in-depth knowledge about the items on the menu and are able to answer any queries diners might have about each ingredient.
Cre: learn2serve.com
There is no fuss in a fine dining establishment. The atmosphere is very different from that in a mid-range restaurant – it is calm, polished and infinitely more upmarket.

Number of Plates
One of the most telling signs you are in a fine dining restaurant is the number of plates that a service staff carries at a time – it should be only one. Not two or more; just one.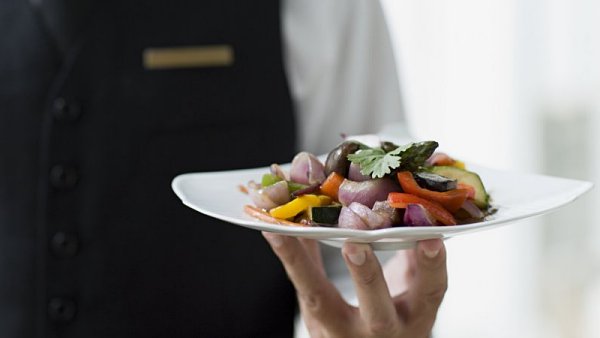 Service staff at a fine dining restaurant carry only one plate at a time
Cre: gettyimage
Another sign is when a course arrives, all the guests are served at the same time. This means all the waiters synchronise the placing of the plates on the table. It is the same harmony observed in an orchestra, but without the conductor.
Everything in a fine dining restaurant must be kept in a perfect order and with great attention to details. New wine is never poured in the same glass, silverware is replaced between courses, and the table is crumbed between courses.

Alfresco Dining
Some fine dining restaurants have an outdoor area for guests who prefer enjoying food and drink under the sun or sky.
In such higher-end establishments, you can be sure that the alfresco section is not by the roadside with red plastic chairs for seating and illumination by the nearest lamp posts. Instead, there will be a patio or designated outdoor area with nice furniture, proper lighting and cooling features.

Menu & Drinks List
And the most important feature of a fine dining restaurant? The quality and sophistication of the food with its fine attention to details.
Quality is determined by the ingredients, and sophistication by the cooking techniques. Anyone can deep fry a chicken but not everyone can confit a canard which requires experienced skills and techniques as it is one of the trickiest dishes to cook.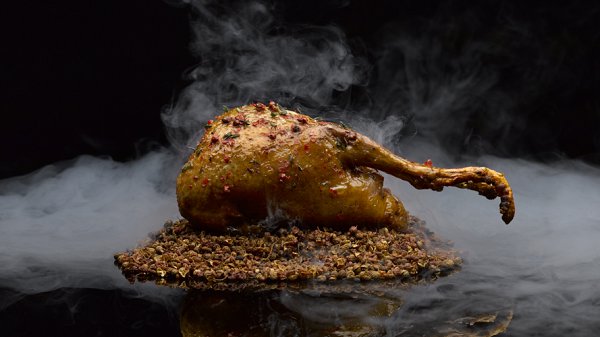 A canard confit prepared to perfection.

Cre: Saint Pierre Kuala Lumpur
At Saint Pierre Kuala Lumpur, for instance, the chef is classically trained and knows his sauce béchamel from his sauce veloute. He would also use luxurious ingredients from France and Japan, such as marron, scallop, king crab, madai (red seabream) and Wagyu beef.
The result is a delicate and delicious set of menus, always starting with creative canapés and an amuse bouche (French for "mouth amuser"), followed by innovative starters and main courses with novel and exciting flavours, and ending with unique pre-desserts and desserts.
Wine lists in fine dining restaurants are deep with various vintages and price points. For example, the Saint Pierre Kuala Lumpur drinks list offers an extensive selection of Old and New World wines, with drink pairings to deliver the most satisfying sensation to refresh diners' palate after each bite. If diners need help in choosing wine, fret not, fine dining restaurants will have well-trained staff and at least one sommelier offering information about the wines and their ideal food pairing.
The Saint Pierre Kuala Lumpur drinks list also includes non-alcoholic beverages and while there is no teh tarik, there are cleverly concocted cocktails of fragrant teas, kombucha and fruit juices.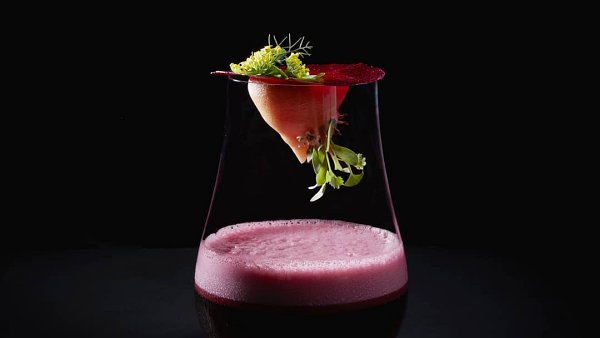 A creative cocktail by Nadodi made from vodka, sour carrot, Bentong ginger cream syrup and herbs among other fine ingredients.

Cre: Nadodi
While today's fine dining has evolved into a variety of concepts and cuisines, all fine dining restaurants share a few common characteristics – precise attention to details, perfect execution, and exceptional service for a top-notch dining experience. Now that you are a more informed guest, remember to always make a reservation before you visit a fine dining restaurant. Reservations are usually required by fine dining restaurants to adequately space dining parties to ensure the best service is given to the diners.