Known as the first authentic Italian restaurant to serve pork in KL, Neroteca Bukit Ceylon has been in operation for over 11 years, tucked away within the Seri Bukit Ceylon Serviced Residence. Its warm and cosy interior accompanied by friendly staffs sets the mood for a laid-back dining experience.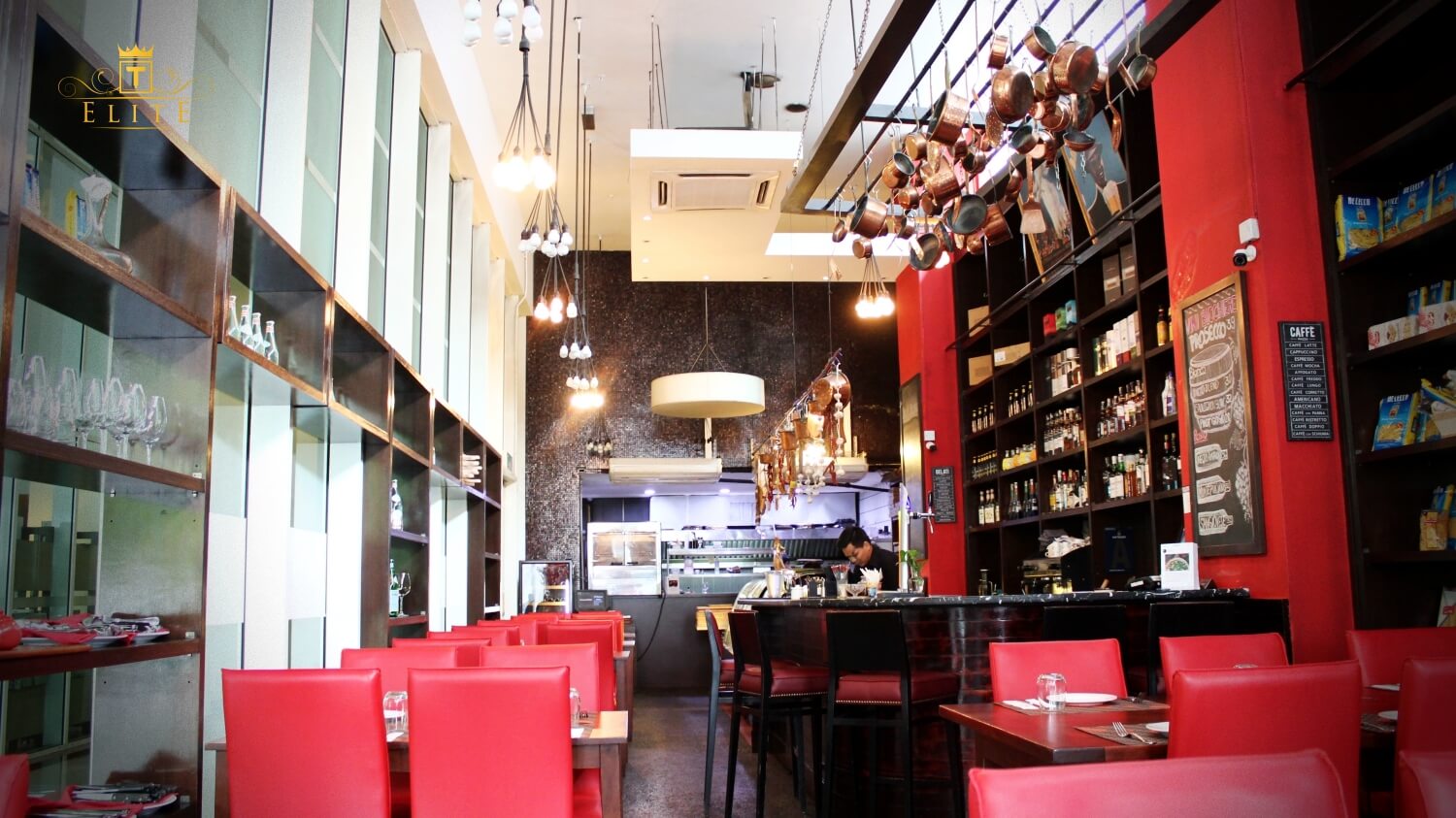 The restaurant decoration featured many Italian products such as pasta, drinks and a vast selection of liquor which they serve. Another highlight are their impressive assortment of deli and cheese imported from Italy that's on display, which is also for sale. Once entered, we can immediately smell the aroma of hearty Italian food lingering in the air drifting from the open kitchen which we appreciate. Judging from our first impression we have already fallen in love with the ambience of the restaurant.
1. La Porchetta (RM65++)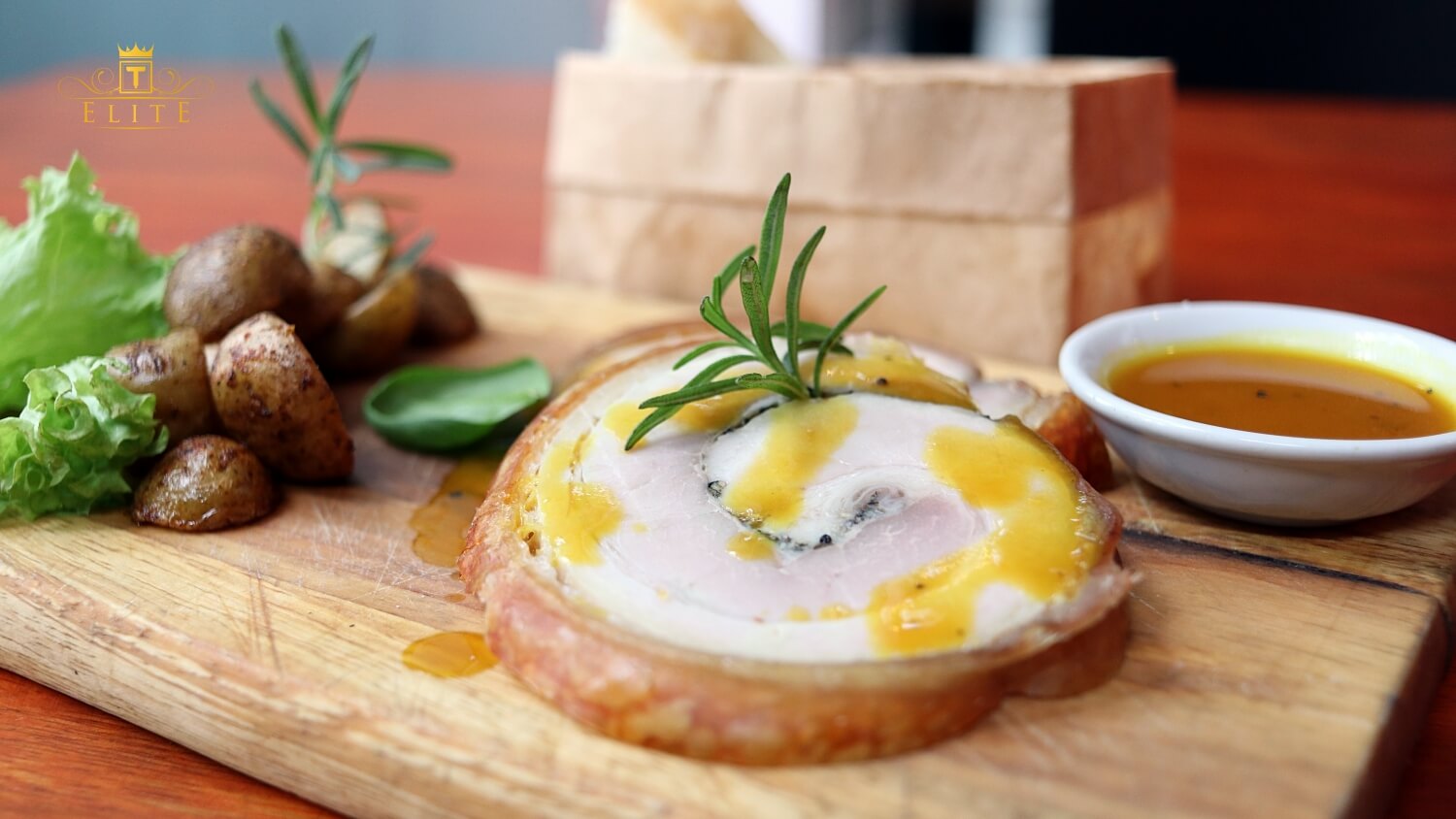 Now that we have settled down, we were served by the waiter and he recommended us to try Neroteca's signature dishes. After a friendly chat with the waiter, we decided to proceed with three of their signature dishes. First up was Neroteca's La Porchetta, slices of porchetta beautifully plated on a wooden board and drizzle with rich demi-glacé sauce.
On the side are perfectly sautéed baby potatoes and generous slices of house-made bread. The bread is namely, Roman Focaccia and Rustic Bread which are made fresh daily and taste amazing too. Now back to our main character which is the slices of La Porchetta, crispy on the outside and tender in the inside, leaving us speechless while savouring the delicious herbs infused meat. We must say that the first dish itself already leave us wanting more.


2. Homemade Tortellini Pasticciati    (RM48++)
Just as we finish up on the La Porchetta, our second dish arrived. Neroteca's Homemade Tortellini Pasticciati which we were slightly confused by the simplistic plating having seen the nicely decorated La Porchetta beforehand. The Tortellini is served atop of a trail of beef ragu sauce which is a meat-based sauce, in this case, beef was used. The first bite caught us by surprise as we didn't expect much. This is a good lesson on don't judge a book by its cover, the tortellini although didn't look imposing but the taste doesn't disappoint.
The tortellini was very flavourful with a filling of grounded salami, prosciutto, pepperoni, grated parmesan, grated nutmeg and egg. To balance out the powerful taste of tortellini we recommend eating with the milder beef ragu sauce. Overall, the Tortellini Pasticciati is a well-thought-out dish combining the stronger flavour of tortellini with a milder beef ragu sauce. However, the presentation of the dish could have been a tad better.
3. Neroteca's Classic Tiramisu    (RM29++)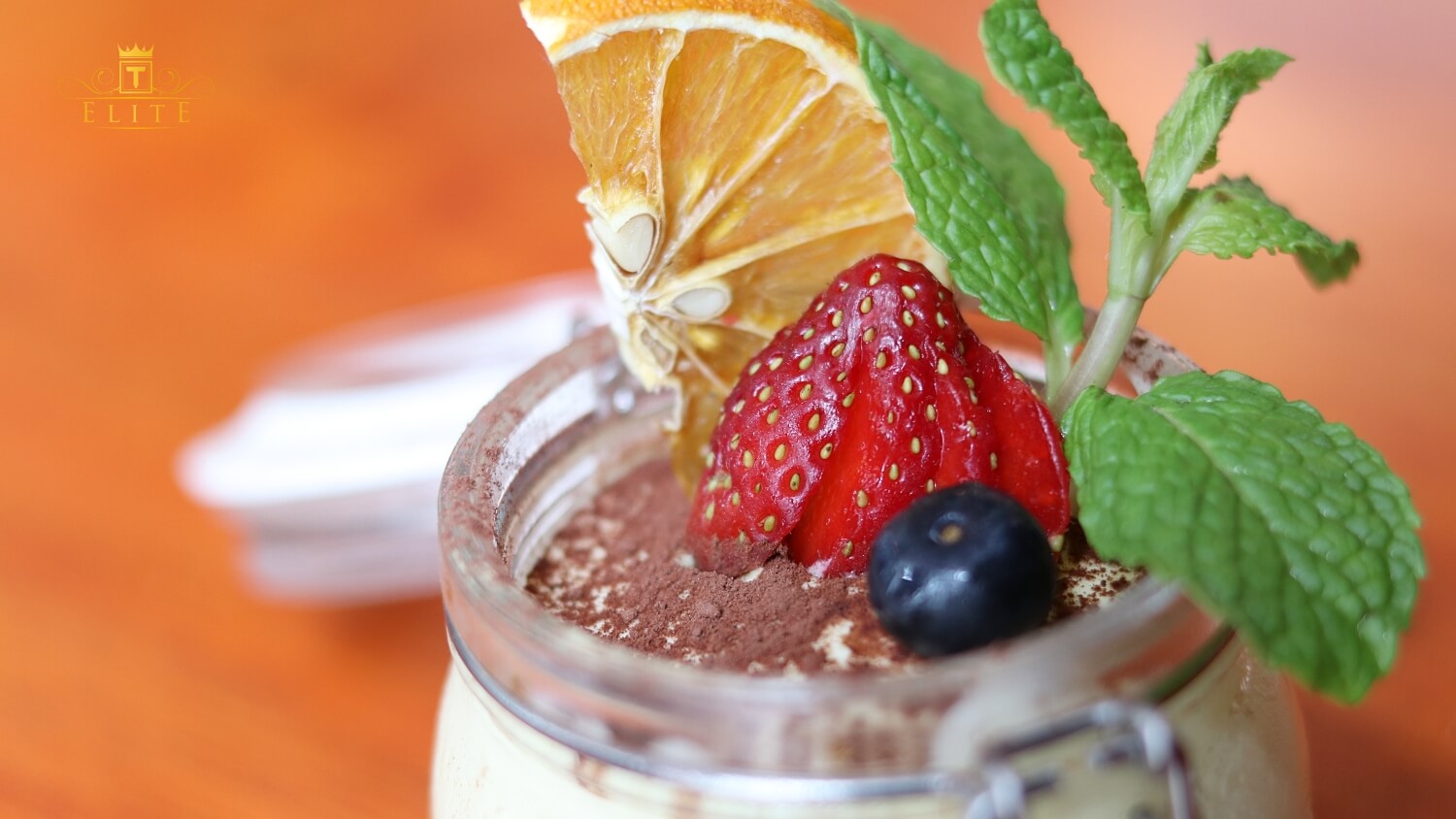 After a roller coaster taste adventure, what better way to finish off our meal than with dessert, Neroteca's Classic Tiramisu. Upon serving we notice that the tiramisu is served in a small glass jar which is cute and is topped with fresh strawberry, blueberry and a slice of dried orange. The Classic Tiramisu is well-balanced of sweet and bitter, which is refreshing and the ideal way to end a meal.
To conclude, we are a strong believer that a good restaurant not only need to serve good food, but it should have a conducive dining environment, good music and of course great services. Having said that, Neroteca has fulfilled those requirements and we are happy to have dined here.
If you would love to experience dining at Neroteca, you can reserve a table here.
You can also redeem these signature dishes for free by joining TABLEAPP ELITE Membership! Sign up here.


Neroteca Bukit Ceylon
Location: Unit G-1, Seri Bukit Ceylon, No 8, Lorong Ceylon, 50250 Kuala Lumpur.
Operating Hours: Daily: 11:00am – 3:00pm, 6:00pm – 11:00pm.