Delight your palate with sumptuous dishes this festive season and enjoy up to 20% off on festive takeaways and deliveries, who wouldn't want that? 
Check out the top restaurants offering promos for Festive Takeaways and Deliveries here!
1. Tuck Into Sumptuous Delights and Enjoy 20% Off Iftar Set Menu from Makan Kitchen @ DoubleTree by Hilton Hotel Kuala Lumpur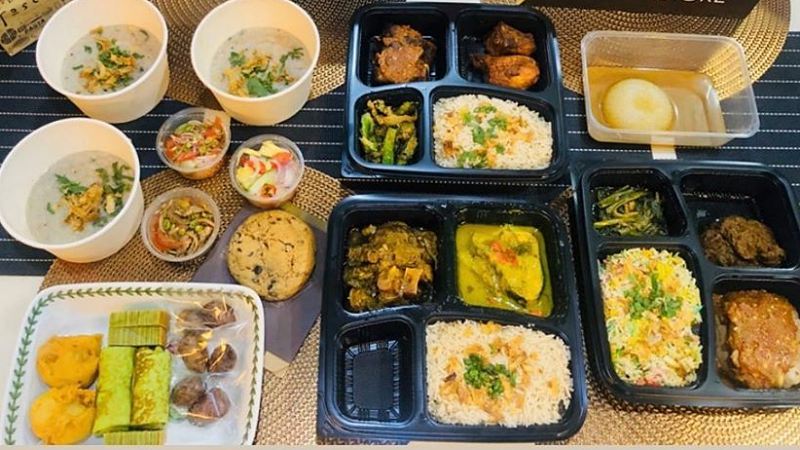 Enjoy 4 Ramadan set meals featuring delectable dishes such as Otak-Otak Bakar, Ekor Lembu Asam Pedas Kering, Kuih Ketayap and more. Don't forget to take your pick from the restaurant's Ramadan specials including Ikan Patin Masak Tempoyak, Bubur Lambuk, Durian Tempura, Beef Rendang and many other delicacies!
Ramadan Set Menu
Time: 24th April – 29th May 2020
Service: Delivery and Takeaway
Price: From RM45 nett onwards per set
Promo: 20% Off for Iftar Set Menu for Delivery and Takeaway Orders via TABLEAPP
2. 10% Off Fiesta Rasa Muhibbah Set Menu from Essence @ Sheraton Imperial Kuala Lumpur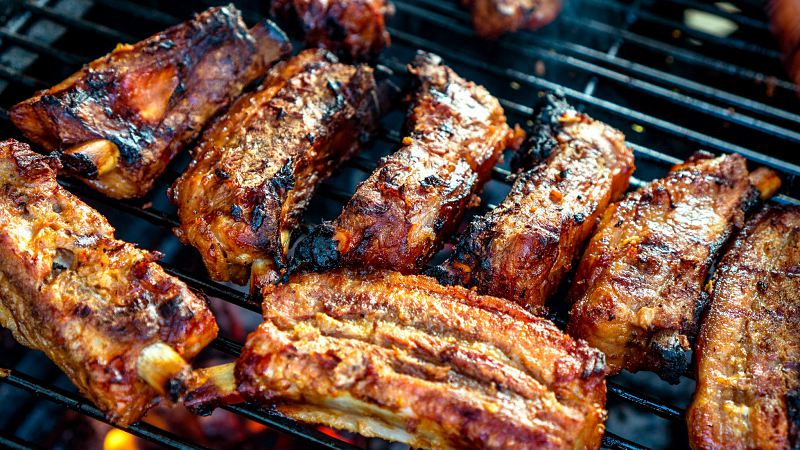 Delight your palate with all-time favourite a la carte delicacies or celebrate with your family with theset menu for 4 – 5 persons! Enjoy dishes such as Rendang Daging, Kambing Bakar, Ayam Masak Lemak Cili Padi and more!

Fiesta Rasa Muhibbah Menu
Time: 24th April – 23rd May 2020
Service: Takeaway and Delivery
Price: RM222 nett per set (before promo)
Promo: 10% off for Delivery and Takeaway Orders of Set Menu via TABLEAPP
3. Savour Luscious Dishes and Get 20% Off for Deliveries Orders from Dancing Fish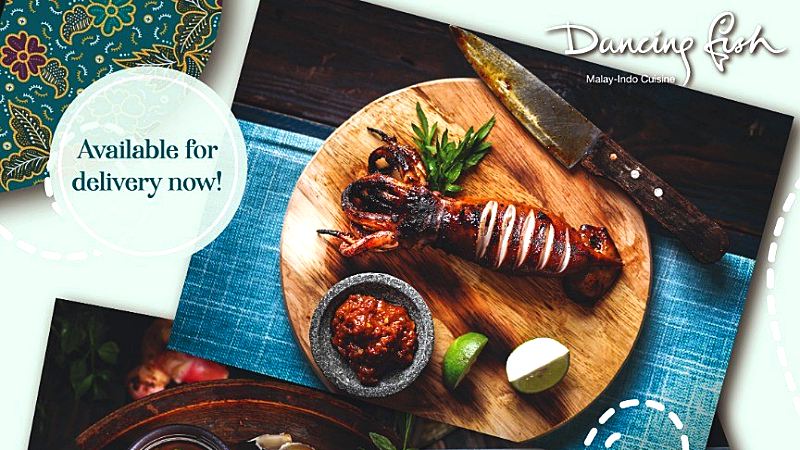 Tempt your palate with luscious festive menu from Dancing Fish. Luxuriate into mouth-watering dishes from Ayam Panggang, Ayam Goreng Berempah, and Cumi-Cumi Bakar Set for 2 persons with highlights of charcoal-grilled chicken, fried chicken and charcoal-grilled calamari over embers. 

Makan Bersama-sama Festive Menu
Time: From 27th April 2020 onwards
Service: Delivery
Price: From RM53.50 nett onwards per set (before promo)
Promo: Enjoy 20% Off for Delivery Orders via TABLEAPP
4. Tuck Into Signature Indonesian Delights and Enjoy Special Promo from Nook @ Aloft Kuala Lumpur Sentral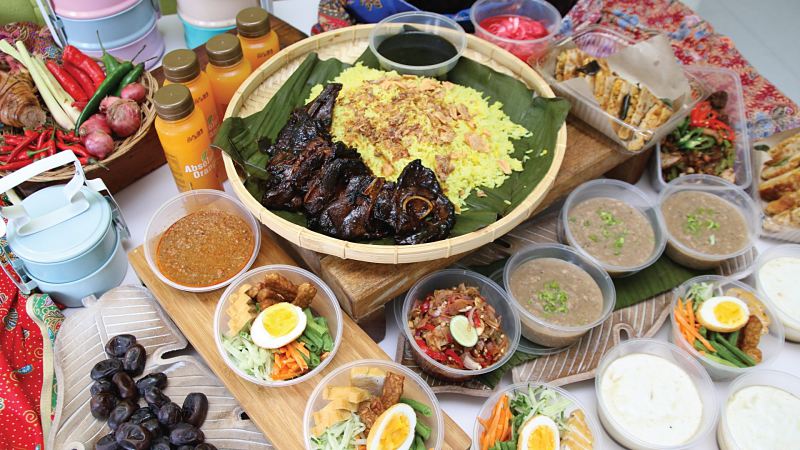 Dig into 3 succulent sets and signature Indonesian delights including dishes from Kambing Bakar Bumbu, Daging Sapi Gongso, Ayam Barkar Ingklung Set for 4 – 5 persons! Each sets come with Gado-gado, Nasi Kuning, Sambal Matah, Sayur Goreng Jawa, Murtabak Ayam, Bubur Lambuk, Buah Kurma, Bubur Sumsum and Chilled Juice. 
Festive Menu
Time: 27th April – 22nd May 2020
Service: Takeaway and Delivery
Price: From RM168 nett onwards per set (before promo)
Promo: Enjoy Promo for Delivery and Takeaway Orders via TABLEAPP