We all know the saying "the way to a man's heart is through his stomach", but don't you agree that food is also one of the ways to connect with your friends and loved ones as well? It's just heartwarming to share your stories over a cuppa or share delicious foods with each other. 
If you miss hanging out with your friends or family after such a long time staying at home and need a suggestion, we are here to help. Restaurants are now open for dine-in for more than 2 pax, and have been constantly practicing SOPs, sanitization to ensure for your dining out safety. That's great news. However, do stay vigilant and remember to practice social distancing when you go out.
And hey, we think it's not a bad idea to look for a good deal when meeting up with friends. Because you know, save more and you can do even more! If you are interested, don't forget to check out F&B deals on FunNow as well. 
Without further ado, let's check out the top places right now.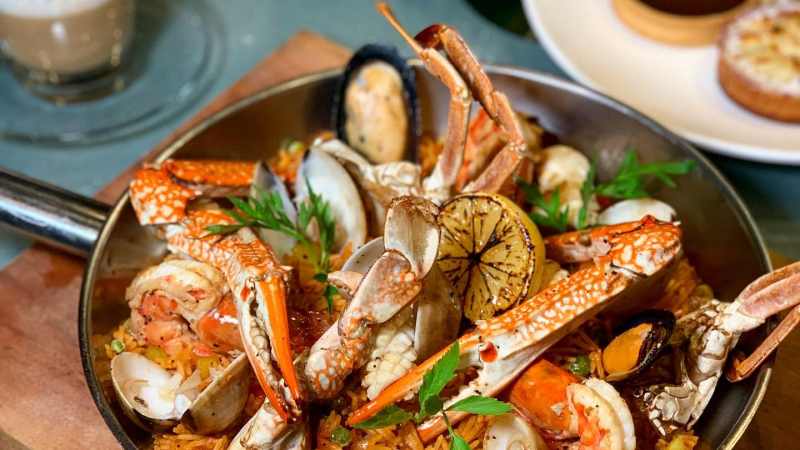 A visit to Cafe Chef Wan and the whole gang might have a chance to meet Chef Wan himself in action. How great is that? This new café in KL East Mall boasts a fun and cheery concept, coming from Chef Wan's character. Get surrounded by the cool vibes of the urban settings, tuck into succulent local and all-around-the-world dishes such as Chef's Wan Rice Platter, while enjoy your fun gathering, what a cool idea huh?
Location: G2-26 B27, KL East Mall, Off Middle Ring Road 2, 53100 Kuala Lumpur
2/ Fei Fan Hotpot Mont Kiara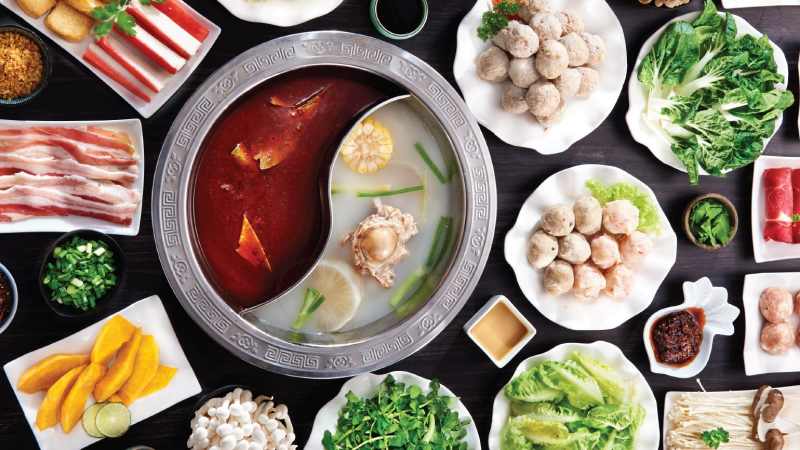 If you and your friends are big hotpot fans, then a "hotpot meetup" could be a great idea for you. Coming to Fei Fan Hotpot and enjoy the delicious meat slices, shrimp dumplings, made-fresh-daily springy udon noodles or homemade pork balls in flavourful pork choices. Choose from Signature White Pork Bone Broth, addictive Sichuan Mala Soup, and more. Just perfect for your meet-up. 
Location: Lot 1F-09, 163 Retail Park, Jalan Kiara, Mont Kiara, 50480 Kuala Lumpur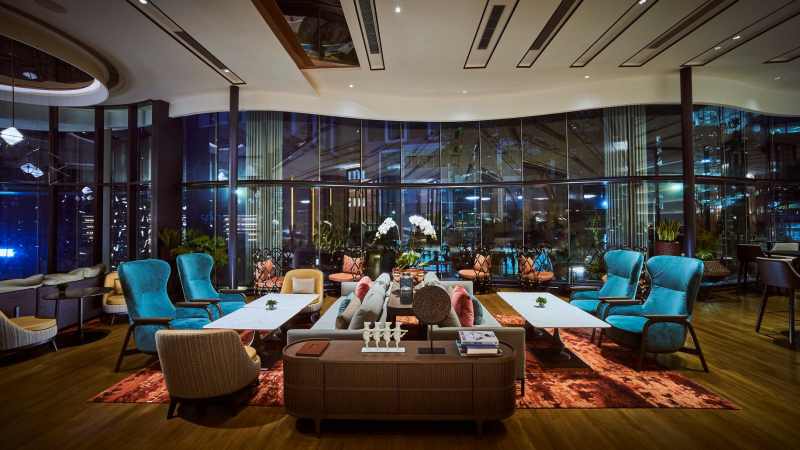 Coming to Bottega Lounge with your gang and indulge in impressive atmosphere surrounded by natural daylight and colourful plush seatings, a piano that plays itself from day to night. Don't miss out on a chance to relish a 3-tier afternoon tea set here which features savoury and sweet delicacies served to the table with fine teas to choose from. you and your friends are big hotpot fans, then a "hotpot meetup" could be a great idea for you. 
Location: EQ, Equatorial Plaza, Jalan Sultan Ismail, 50250 Kuala Lumpur
4/ Thai Hou Sek Mid Valley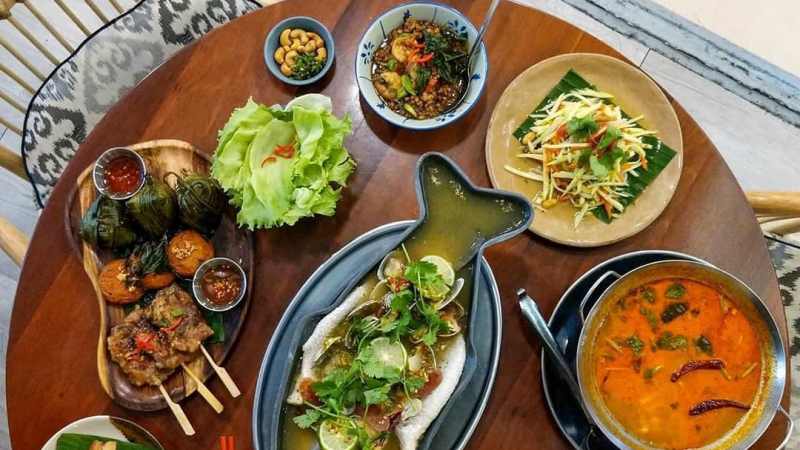 Are you and your friends in love with Thai food? If so, Thai Hou Sek is one of the places that you should consider. The restaurant offers contemporary Thai-Chinese comforting porkilicious dishes, which are mainly inspired by Thai street food. The menu emphasises sharing plates and it's just perfect for your catch-up session with friends, dinner with loved ones, or family gatherings. Keep an eye on the Babi-Q Pork Neck, Super Green Curry with Thai Eggplant, Thai Hou Yum Mocktail, and more.
Location:  LG-34, Mid Valley Megamall, 1, Lingkaran Syed Putra, Mid Valley City, 58000 Kuala Lumpur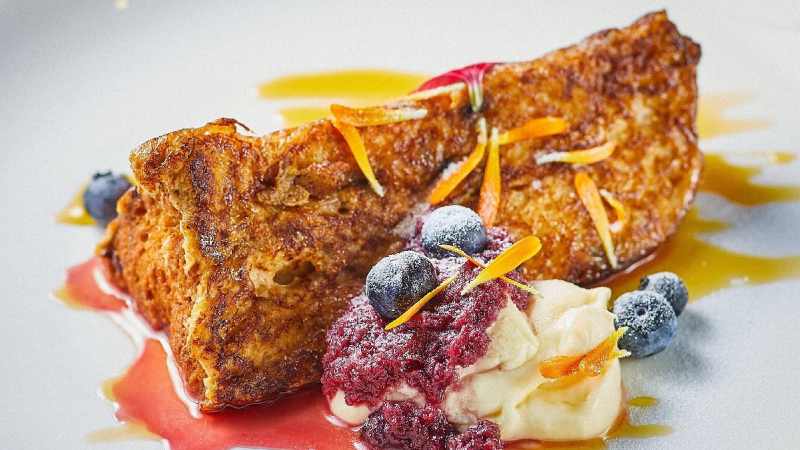 As a home-grown restaurant with its signature style, emphasis is placed on familial quality that Ben's The LINC KL has adopted, hence, treasure the value of building relationships through food in a cosy and welcoming environment. Taking on a modern interpretation of East-meets-West, there are plenty of choices for everyone to enjoy, whether for a coffee, a big family get-together, or even a relaxed weekend brunch. Ben's The LINC KL is perfect for any occasion and welcomes friends and families to enjoy themselves just as they would at home.
Location: 1-7, First Floor, The LINC KL, No. 360, Jalan Tun Razak, 50400 Kuala Lumpur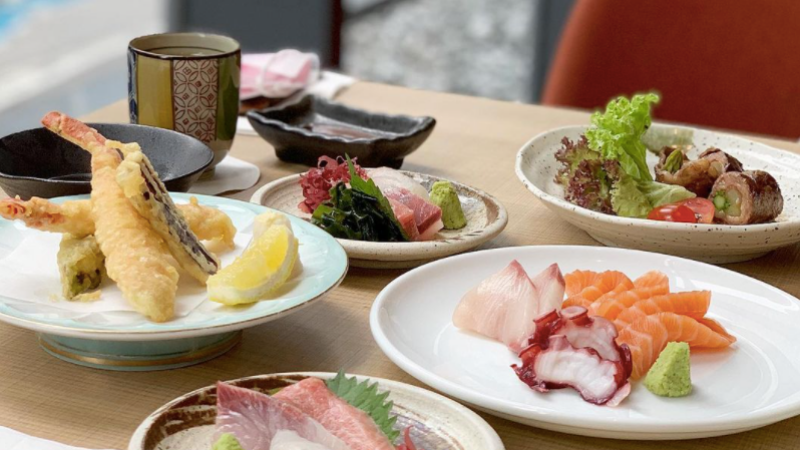 Nestled in the award-winning retail mall and located right at the heart of the Golden Triangle in Kuala Lumpur, Kampachi Pavilion is a destination that is perfect for a meetup in KL, of course, best if you all are avid Japanese foodies. The restaurant offers truly authentic Japanese cuisine with ingredients sourced from Japan. The team of Japanese chefs skilled in the art of traditional methods of food preparation and service, delivers a culinary experience matching what might be found in the best restaurants here.
Location: Lot 6.09.00, Level 6, Pavilion Kuala Lumpur, 168, Jalan Bukit Bintang, 55100 Kuala Lumpur
7/ Chynna at Hilton Kuala Lumpur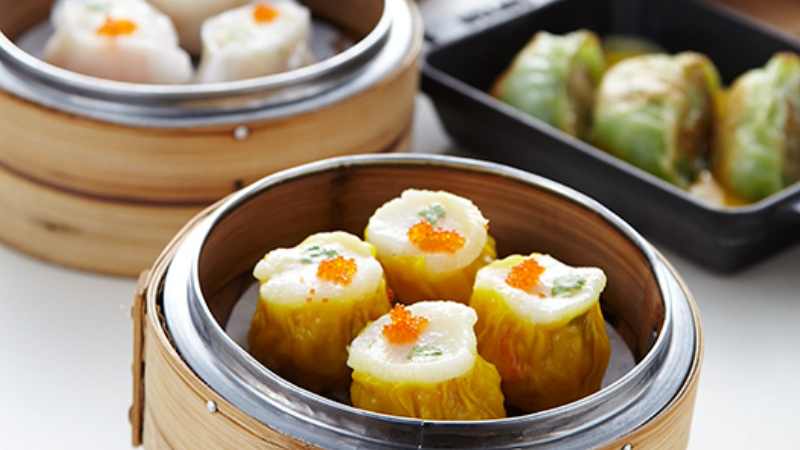 A dining experience over comfort Chinese food, it just hardly goes wrong. And if you think it's a godo idea, then Chynna @ Hilton Kuala Lumpur should be in your go-to list. The atmosphere in Chynna's main dining room provides for an eager anticipation of what's to come. From a replica of Tang Dynasty Ancestral Hall to the portraits of emperors by the walls greeting you as you are ushered to your table by the service staff dressed in cheong sam, diners can already expect theatrics to complement the highly-raved food.
Location: Level 5, Hilton Kuala Lumpur, 3, Jalan Stesen Sentral, 50470 Kuala Lumpur.
8/ ROCKU Yakiniku Pavilion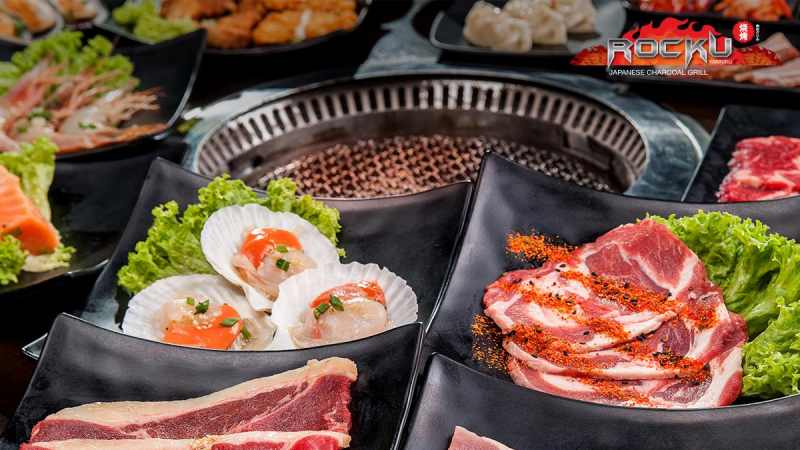 ROCKU Yakiniku is a casual, upbeat and edgy Yakiniku restaurant that delivers a fresh concept to traditional Yakiniku joints. The restaurant defies convention by melding a traditional style of Japanese dining with modern entertainment, perfectly characterizing Japanese pop culture. Come here and you can savour the food hot throughout the entire meal, with tantalizing cuts of meat, ranging from beef to lamb, pork, and chicken, flown all the way from Australia, and New Zealand.
Location: Lot 07.01.03, Level 7, Pavilion Kuala Lumpur. 168, Jalan Bukit Bintang, 55100 Kuala Lumpur
9/ Quan's Kitchen @ Four Points by Sheraton Kuala Lumpur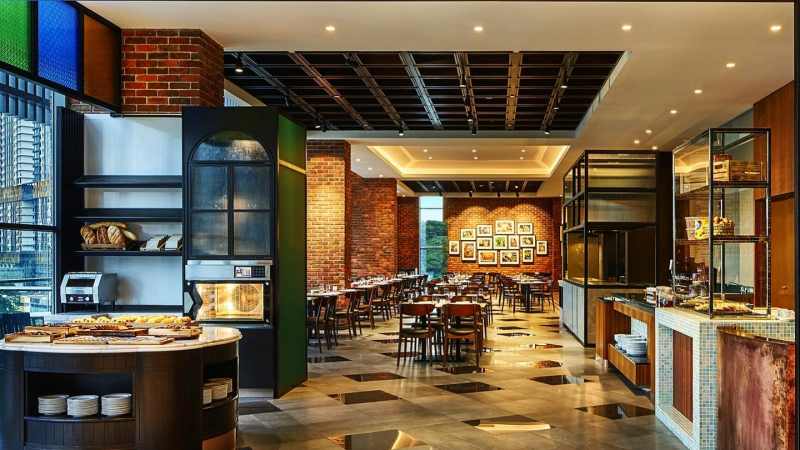 If you ever visit Chinatown, Kuala Lumpur, you'll notice the aesthetic hotel Four Points by Sheraton Kuala Lumpur. The hotel is the home to many unique dining spots, and Quan's Kitchen is one of them.  This all-day-dining restaurant features our take on traditional culinary specialties and offers an open theatrical kitchen environment, providing a unique dining experience.
Location: 2, Jalan Balai Polis, City Centre, 50000 Kuala Lumpur
We hope you have found a perfect dining spot for your hangout. Haven't got what you need? Check out www.tableapp.com for more restaurants or if you are looking for cool F&B deals, check out F&B deals on FunNow to find out more. 
Disclaimer: All of the information provided is correct at the time of publication. If you come across any changes or updates that we are not aware of, please comment or drop us an email and we will make the changes accordingly.