Dear seafood lovers!

Check out this week's dining guide on the best seafood restaurants in KL that are so worth of cholesterol. Time for some special delightful seafood!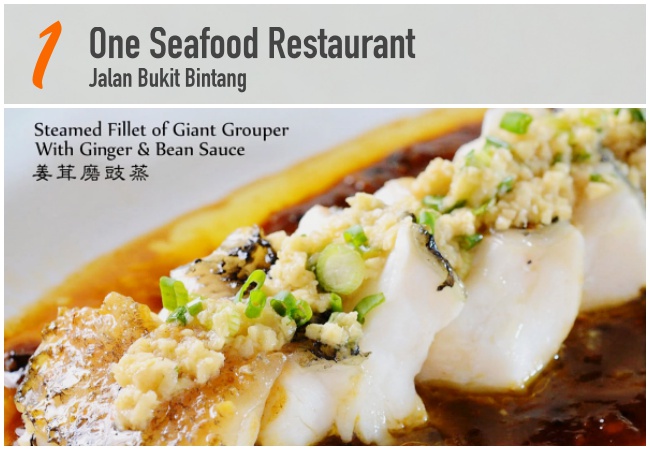 One Seafood Restaurant IS the place if you are looking for good and quality seafood cooked Chinese style in Kuala Lumpur. You will find plenty of finger-licking dishes, all at reasonable prices. The dishes served here have traditional Chinese cooking elements with a fine dining twist. Their food ranged from a garden salad created from local market gardens, to fish, poultry and oysters fished live from their aquarium. The lunch, dinner, and dessert menus have been carefully assembled to offer tasty traditional fare and palate – pleasing specialties. And all this trying to use as much local produce as is available. The restaurant adheres to a philosophy that only what's fresh will be served and the multi-course menu would be planned by their awards winning chef from time to time. The menu is drawn from more than 100 types of cuisines the chef has developed and continue to expand on.
Click here for online reservation >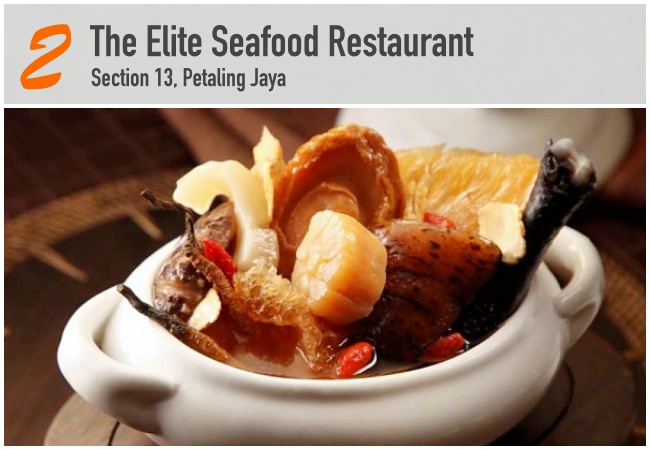 Previously known as Ah Yat Abalone Forum Restaurant (PJ), The Elite Seafood Restaurant maintains the same unique characteristics that have long made an all-time favourite among seafood enthusiasts despite the name changed. Owned by Unique Seafood Group of Restaurants – one of Malaysia's largest suppliers of live seafood – you can rest assure that there is always a fresh and abundant supply of seafood at the restaurant. Besides the more common choices of live seafood, diners can also choose from rarer ones such as French turbots, Australian snow crabs, Alaskan spider crabs and Canadian geoduck clams. At Elite Seafood Restaurant, thematic VIP room is available for guest to have different feel for dining in in different atmosphere.
Click here for online reservation >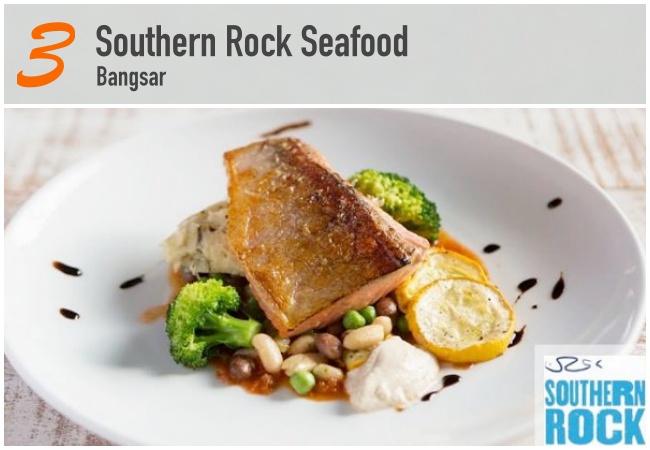 Southern Rock Seafood sells one of the best seafood in Kuala Lumpur. This place serves Western-style seafood with rave reviews from guests. Since 2008, they have supplied high quality imported seafood to Malaysia's leading hotels and restaurants and the most health-conscious households. They specialise in fresh and smoked fish and shellfish from Australia New Zealand and Europe. In 2015 they opened Southern Rock Seafood Kitchen right next door to their fishmongers to showcase their delicious product. Do keep your eyes peeled for their catch of the day, you never know what kind of surprise awaits! What's better? TABLEAPP users entitle a 10% discount on total bills!
Click here for online reservation >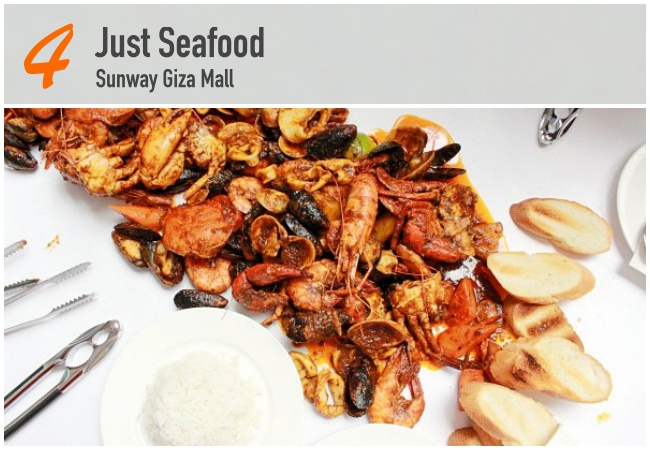 Calling all seafood lovers! You will love this restaurant. Just Seafood at Sunway Giza Mall serves up bounties from the sea, cooked on charcoal barbecue grills. You can choose to sit al fresco or indoors, both are equally relaxing! And when comes the time to dine you can expect to feast on lobster, giant tiger prawns, flower crabs, air flown scallops and oysters, clams, and more, served together with nine variants of Just Seafood chilli sauce. TABLEAPP users entitle a 20% OFF on total bills for every booking made online!
Click here for online reservation >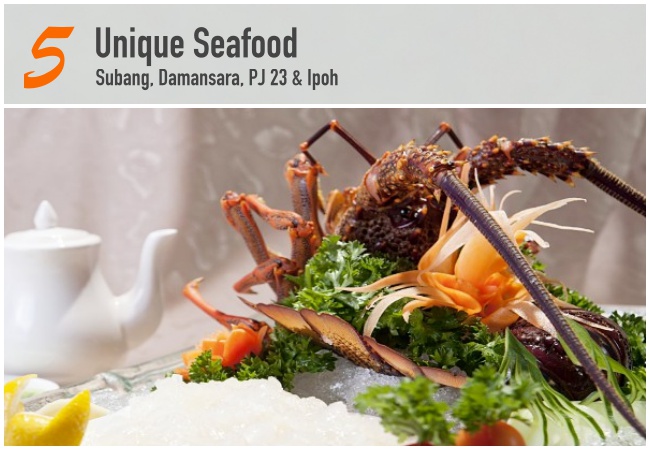 Nothing more authentic than the Unique Seafood dining experience. If you want to know what are the steps from the aquarium to your plate, that's the best place. Live seafood swimming in tanks may seem squeamish to some but at Unique Seafood, that's the only way to serve it. Freshness is their top priority. "From the tank to the table" seems to be their motto and seafood lovers can't be happier. The Aquarium area features a spectrum of tanks filled with live fishes, prawns, lobsters, Alaskan crabs, clams and abalones etc imported from all over the world. Guests can make their selection of the live fishes and seafood from here to be prepared to their liking by the Master Chefs. What a genius concept!
Click here for online reservation >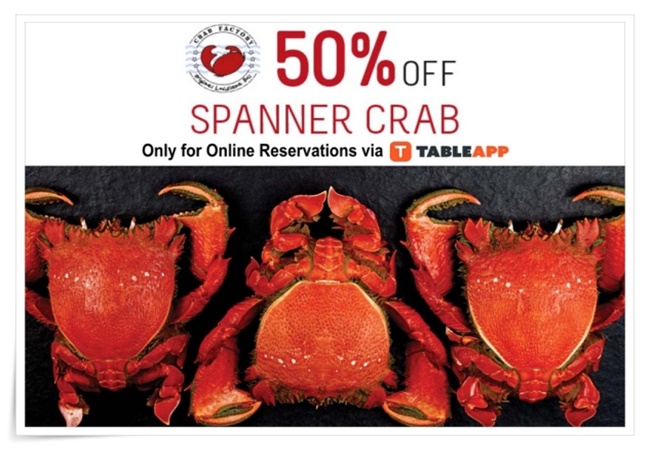 BONUS: Brolly @ Persiaran KLCC
If you are still hesitate this IS the restaurant to go. Brolly has multiple promotions on seafood at the moment. Here, you will get spoiled for choices from decadent oysters, to succulent grilled meats, to contemporary Asian to Southern Hospitality, and more. Current promotion covers crabs, oysters and Red Lobsters – you have the choice! Limited time offers only for booking made via TABLEAPP.
Click here for online reservation >