Pork Ribs lovers!

Do you know that barbecue ribs is one of the top 50 American food? In conjunction of the Independence Day of the United States on July 4th, check out these 5 places for pork ribs and prepare to sink your teeth into those sticky, and delightful ribs of perfection!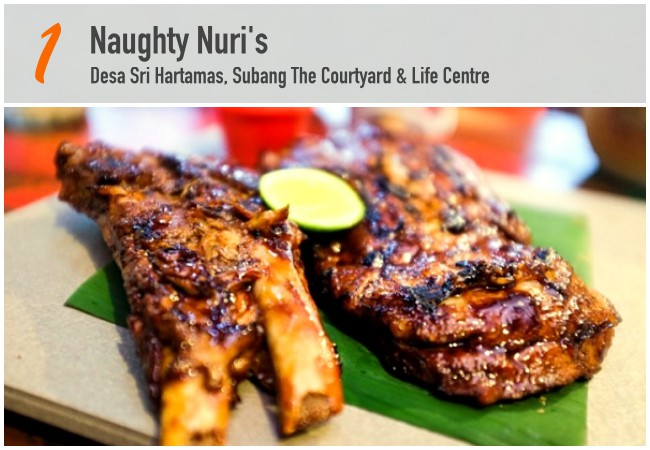 Home of infamous wicked ribs and brutal martinis, Balinese Naughty Nuri's is here to impress everyone. The restaurant is well known for The Almighty Nuri's 1955 Signature BBQ Spare Ribs. This signature char-grilled ribs is marinated with Balinese spice, marvelously tender coated in a flavourful, sticky-savoury-sweet BBQ sauce, and coupled with a spicy chili dressing. The infamous ribs is cut into easy-to-share pieces – definitely a friendly dish to be shared among friends! Naughty Nuri's currently has 3 outlets in KL – Desa Sri Hartamas, Subang The Courtyard, and Life Centre. Each has funky and fun decor with naughty piggies everywhere. Have fun and get their famous "shake, shake, shake" dance with any martini order!
Click here for online reservations >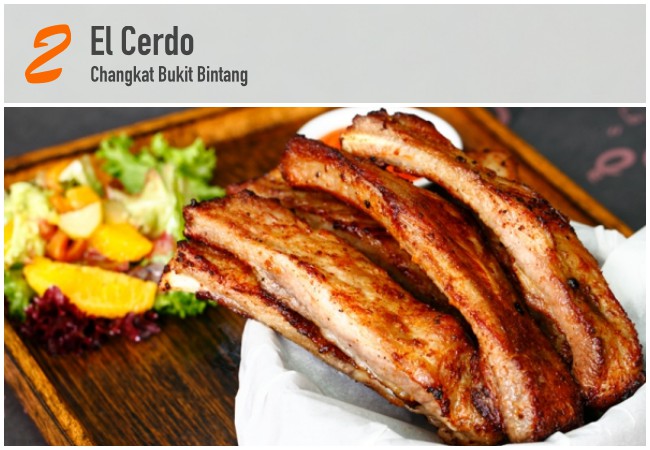 Nestled in Changkat Bukit Bintang, El Cerdo's Oven Roasted Iberico Spare Ribs is every pork lover's dream. This highly popular restaurant attracts crowds that are willing to travel to the extremely busy area, just to have a taste of their perfect porky dishes that have been standing strong for the past 11 years. If you like ribs, you won't go wrong with the Oven Roasted Iberico Spare Ribs. Slowly cooked to a juicy perfection, the rub of spices caramelized into a light golden-brown crust that is irresistible. El Cerdo is always packed with crowds, advance table reservation is highly recommended to avoid any disappointment.
Click here for online reservations >
ANTE – Kuala Lumpur's Premier Pork Steak Restaurant is renown for its signature porcine dining experience. It serves an array of porkilicious dishes, from pork ribs to pork burgers and pork steak. Winner of The "Best Place for Meat" category for the Time Out KL Food Awards and shortlisted for two years running, the main attraction at ANTE is the signature Chargrilled BBQ Ribs – the tender slab, the glossy sheen and the enticing BBQ sauce make a lavish and delightful dish. Come discover this dish while enjoying the lovely environment of the restaurant, comfortably seating.
Click here for online reservations >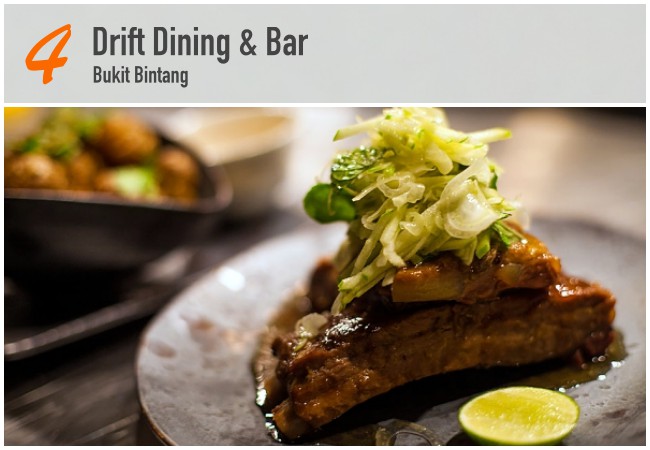 Come to Drift Dining & Bar and discover their very famous Slow Braised Baby Pork Ribs. This imported baby back pork ribs from Spain is a signature dish and you will certainly ask for more! After marinated in herbs for 24 hours then slow braised, the tender meat is a delight with unbelievable smoky spicy tastes. Inspired by Japanese influence, the ribs is coated with Yakiniku sauce which also caramelized the meat – not just sticky but richly thick too. For the last touch, red radish apple garnish with coriander hints tops off this generous plate. The flavours of the seasoning too struck the balance to not overwhelm the natural hints of the pork.
Click here for online reservations >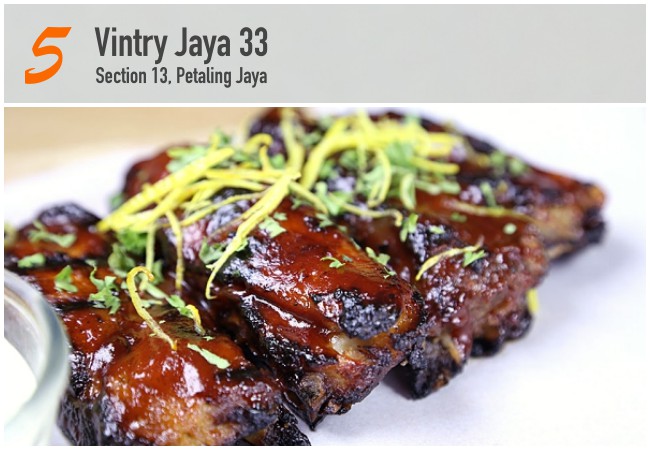 Vintry Jaya 33 in Section 13, Petaling Jaya is the quintessential wine bar with its commendable range of wines cellaring in the spacious outlet, as well as its two state-of-the-art Enomatic Wine-Serving Systems. Comfort food at its best – Vintry Jaya 33 offers delectable BBQ Pork Ribs. Served with mashed potatoes and coleslaw, their fresh and tender pork ribs are an all-time favourite. Vintry Jaya 33 has also made its mark as a sanctuary for happy hour seekers with its fine range of whisky flights, beer on tap and of course, wines by the glass. The restaurant has a very friendly atmosphere and great ambiance, perfect if you are coming with a large group of friends!
Click here for online reservations >