Enjoy together, it's better!

Bo-jio? Jio your friends but have no idea where to eat? Check out the best restaurants for group dining in KL!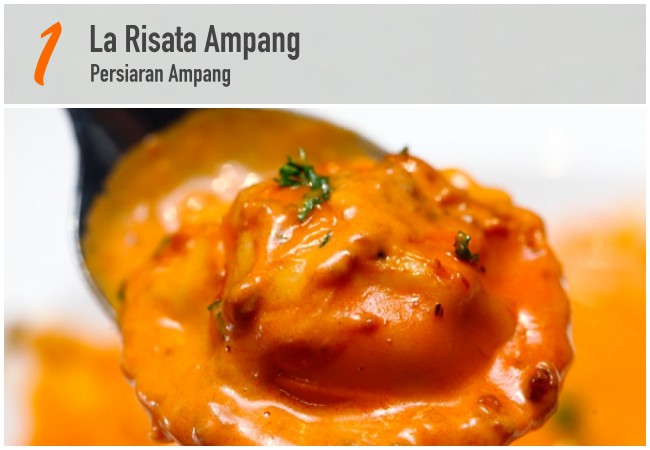 If you want to go dine-out in groups this place is probably the best one. La Risata Ampang is a restaurant that serves good variety of authentic Italian dishes ranging from traditional wood-fired oven thin and crispy pizzas to pastas, meat and seafood dishes that exude the essence of Italian dining. It has a nice and friendly ambiance, as it is suited to almost any occasion, falling somewhere between "fine" and "family". For more private event, there is a private dining room with a full wine cellar, a friendly neighborhood bar, and plenty of space for lounging.
Click here for online reservations >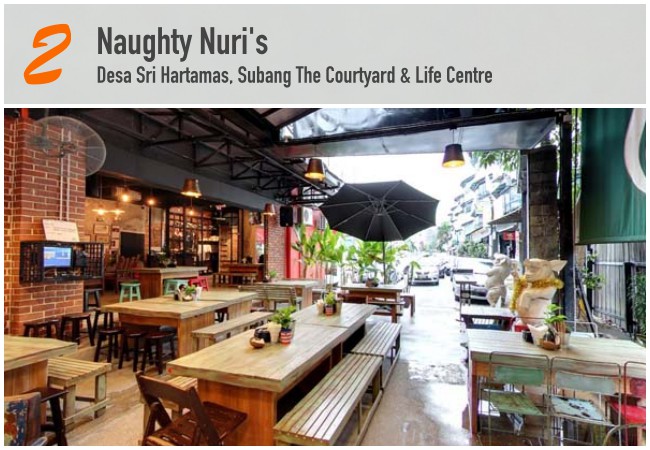 If you haven't been to Bali before but you always wanted to try out the Naughty Nuri's Balinese pork ribs that many talk about… throw confetti, you can now enjoy the ribs here in KL! Terrace, garden and indoor seating for eating those delicious wicked pork ribs, get a "shake, shake, shake" dance when you order a killer martini! Patrons will see funky and fun decor with naughty piggies everywhere at each Naughty Nuri's outlet. Be it the Desa Sri Hartamas, Subang The Courtyard or Life Centre outlet, it's a great place to enjoy a group meal at the communal tables with friendly and warm ambiance. TABLEAPP Exclusive at Naughty Nuri's: Enjoy RM5 Off for every online booking. Offer valid till 15th July 2016.
Click here for online reservations >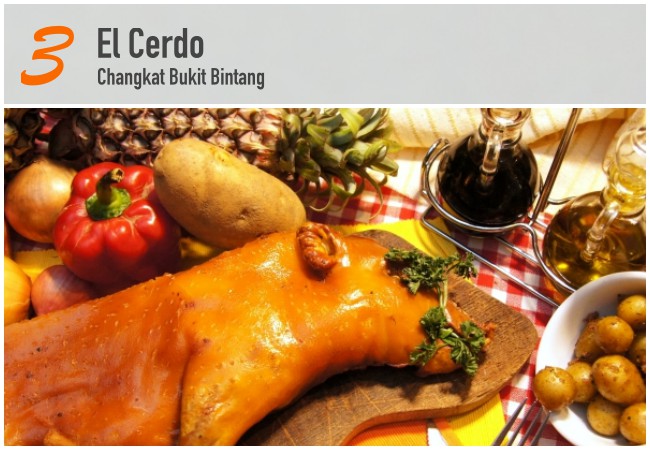 El Cerdo can be credited as one of the restaurants that kicked off the Pork Renaissance in KL. The highly popular El Cerdo in Changkat Bukit Bintang is the result of perfected pork cooking that took 11 years in the making. Come with a group of friends or family to share the big portions of pork dishes that you will feast on gleefully at El Cerdo. The spacious setting and long tables at El Cerdo allow a great bonding with over a pork-centric menu. Two standouts on the menu are the oven roasted Iberico spare ribs and pork knuckle. While the rib meat is scant, its buttery flavour is delicious. The knuckle, meanwhile, comes encased in crispy moreish pork skin. Words of warning – reservation is highly recommended as El Cerdo is always full house.
Click here for online reservations >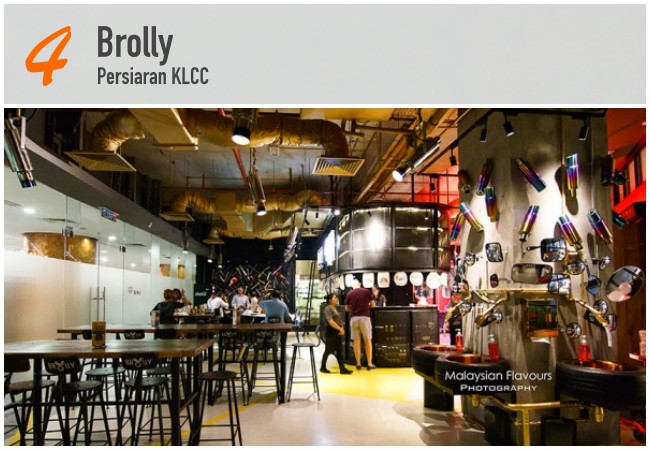 Easily one of the top favourite spots for families as well as groups or corporates, Brolly is a fun, quirky restaurant that brims with colour, character and charm – showcasing nine kitchens in one venue. This modern eclectic restaurant provides a range of delicacies from local to international cuisines, offering great seafood choices which come in both a la carte and also group sharing portion. The large tables at Brolly are specially catered for gathering and groups dining. Check out their ridiculously fancy bucket of goodness – Big Bang Theory, ideal for a group of 8-12 seafood lovers. Do not miss the vintage car mounted upside down on the ceiling above a pool table, a foosball table and a wall of vinyl records when you are here! TABLEAPP Exclusive at Brolly: RM1 Crab Promotion. Limited time offer.
Click here for online reservations >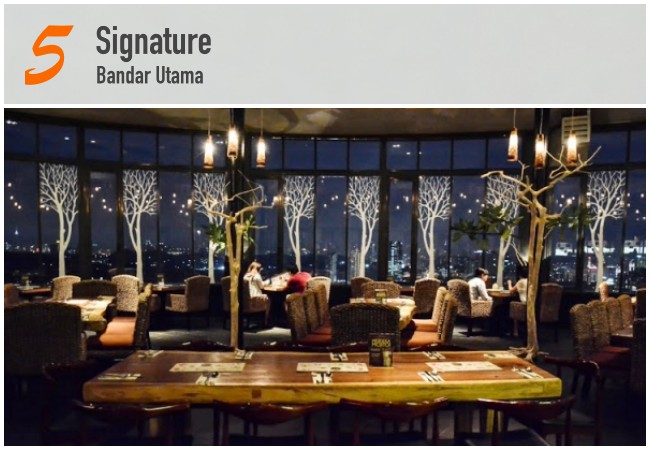 Signature serves as an ideal and classy joint for social gatherings with its spacious space and a unique menu which patrons who love the finer things in life can indulge in a gastronomic dining experience. It is a contemporary dining room section for the avant-garde who wish to be tantalized by a plethora of Asian and international fusion cuisine. With the view of KL skyline, this is the perfect place to spend quality time with your closed ones, be it an intimate dining experience or group dining.
Click here for online reservations >