For all Japanese cuisine lovers!

Succulent sushi, light-as-air tempura, super-fresh sashimi, handmade soba… it's hard to describe Japanese food without using elegant terms. If you want to immerse yourself in the Japanese food culture, check out this selection of 5 best Japanese restaurants in KL! An opportunity to know more about Japan for the Bon Odori festival!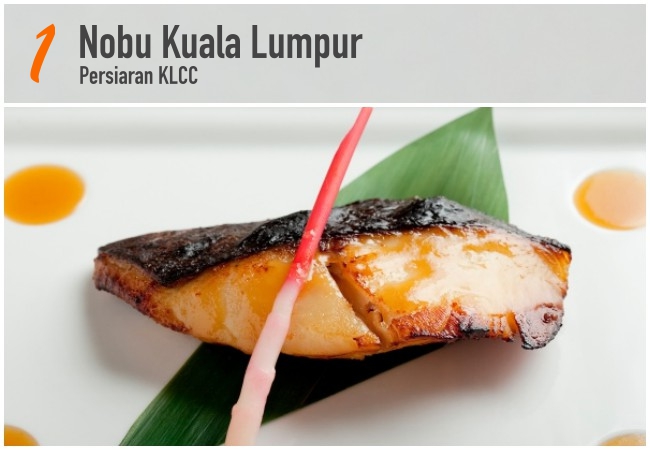 World-famous contemporary Japanese cuisine in a legendary restaurant that has been delighting diners since the opening of its first restaurant in New York in 1994 – it could be no other than Nobu. The reason that has allowed the restaurant to gain notoriety is the way the dishes are done and thought. The concept is to bring a creative modern touch to the traditional Japanese dishes while keeping the authentic flavours. Nobu's menu includes plenty of sushi, sashimi and tempura options, hot and cold appetisers like Tuna Sashimi Salad with Matsuhisa Dressing, and Local Jidori Chicken Toban Yaki. For a refreshing dessert try Nobu's interpretation of a classic Japanese dish – Green Tea Shaved Ice, made with organic soy milk ice, green tea syrup, red bean paste, green tea mochi and green tea tuile.
Click here for online reservations >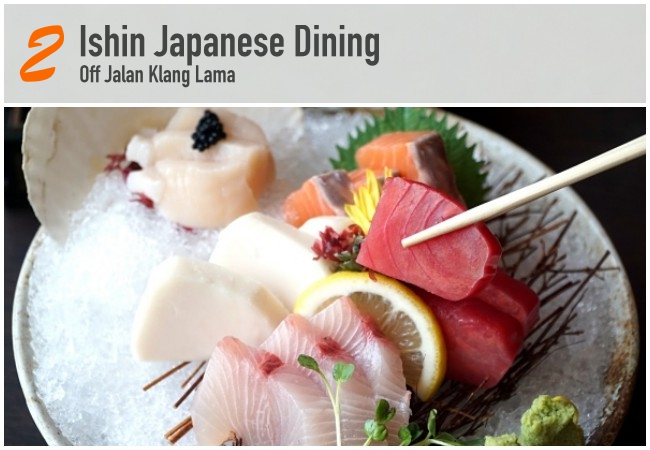 Ishin Japanese Dining is the place to discover the genuine Japanese fares and Kaiseki style cuisines that are cooked to order. Ishin uses fresh and the finest ingredients imported directly from the famous Tsukiji Market located in the city center of Tokyo. Ishin's interior design and lighting will set the mood right to get you started on an exquisite Japanese culinary journey. Ishin's oval sushi counter will give you first-hand experience to witness the chef' meal preparations and it also encourages face-to-face interaction with the chefs. So fasten your seat belts and get ready to be taken to the city center of Japan!
Click here for online reservations >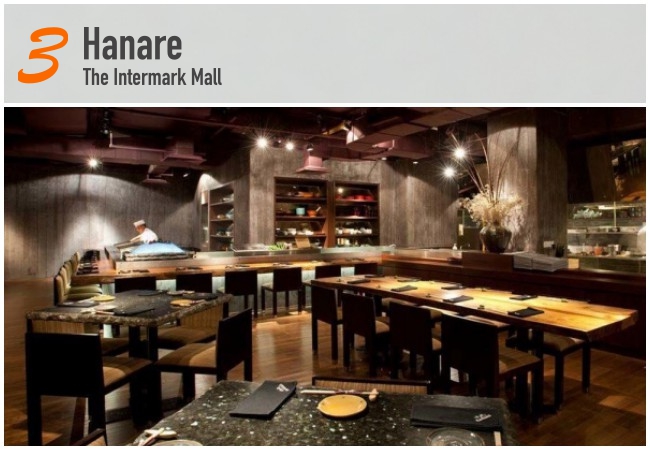 Find elegance on a plate as Hanare dishes up contemporary and traditional Japanese fares with a bomb. Food is meticulously prepared by their Japanese chef, who has transformed the best and freshest seafood air flown from Japan into delectable dishes. We recommend you to taste the signature dishes such as the divine fresh blue fin tuna (Hon Maguro), the rare cut of Tai that is made with fresh red snapper, and the fresh abalone-based Nama Awabi. It's time to pamper yourself with serves great Japanese food at Hanare!
Click here for online reservations >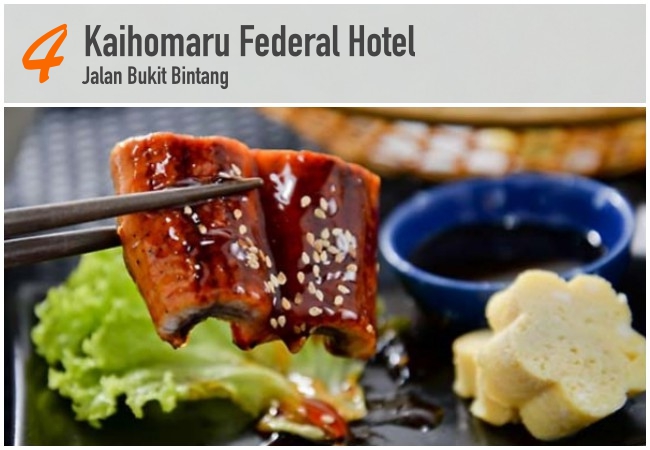 If you can't get enough of Japanese food, pay a visit to Kaihomaru at Federal Hotel. You will discover authentic Japanese food in a quiet, elegant and chic atmosphere. Specialising in seafood, the menu offers a wide variety of sushi and sashimi options. The food is so well designed that it melts in the mouth and leaves a lasting flavour and impression. It's maybe the reason why the restaurant is claimed to be No.1 Sashimi and Sushi in Malaysia. We suggest you dwell on the brilliant tuna varieties directly imported from a Japanese fish market. You should definitely give it a try!
Click here for online reservations >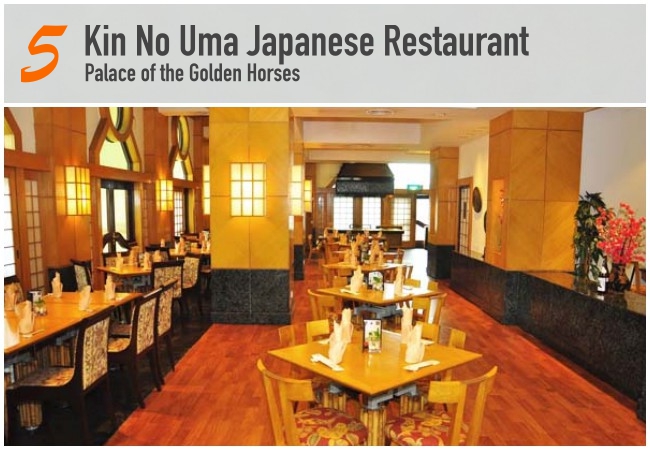 Located at the 5-starred Palace of the Golden Horses, offering only the freshest and most premium of ingredients, Kin No Uma Japanese Restaurant seeks perfection in every roll of sushi. Famed for its Sashimi and Bento boxes, you will be impressed by the ingredients and taste of those delicious sets. The dining area offers two possibilities – you can either choose the Japanese floor-sitting for a more traditional and authentic atmosphere or the modern chair dining concept for a more contemporary ambiance. Kin No Uma Japanese Restaurant is undeniably a favourite spot for Japanese food lovers!
Click here for online reservations >