Whether you love to have a taste of what it's like to be a "Crazy Rich Asian" or simply want to step back in time to admire the glorious past, set your foot into these mansions in Penang and you will have what you wish for!
1/ Indigo @ The Blue Mansion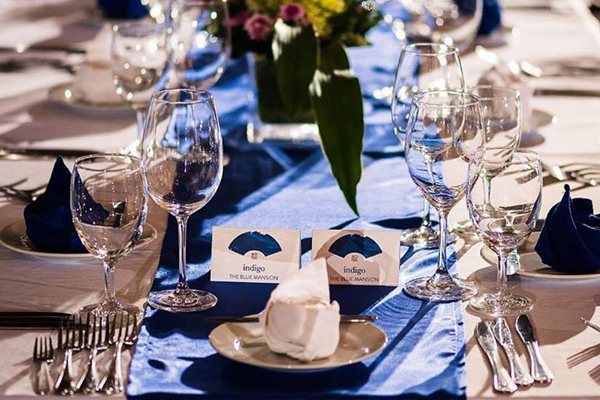 If you are a fan of the sensational movie "Crazy Rich Asians", you would not resist a thought of visiting Cheong Fatt Tze Mansion (also known as The Blue Mansion) where some of the movie's scenes were shot. Built in a traditional Teo Chew style, the UNESCO award-winning heritage mansion would capture your full attention with its indigo façade along with granite-paved courtyards, colorful textures of handcraft semi-opaque fabric lanterns and sprawling stairs. In honour of the film's release, the mansion is offering to rent out the entire mansion at RM50,000 for 24 hours. If you are wondering whether to splurge such a fortune, remember that it's always reasonable and value-for-money to spend a dinner at the mansion's restaurant – Indigo @ The Blue Mansion. Go back in time and live an extravagant life of grandeur in the 19th century by savouring the exquisite cuisine carefully-curated by the head chef who is known for his skilful and meticulous preparation and cooking techniques.
>> Click here to book a table at Indigo @ The Blue Mansion
2/ Macalister Mansion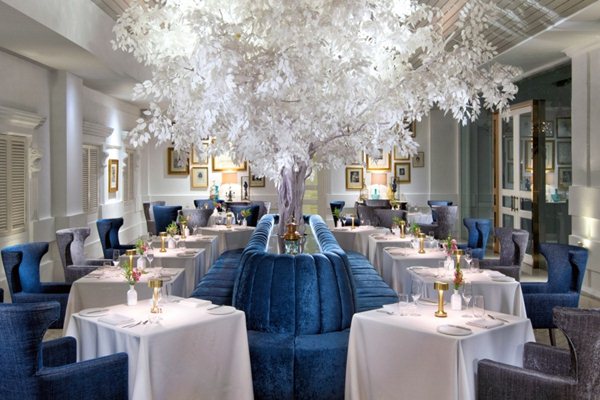 If you wander around Macalister Road in the beautiful Georgetown, you would notice a colonial house that looks like a heritage museum. In fact, it is the most luxurious and sophisticated boutique hotel here – Macalister Mansion. Embellished with a simple and classic interior, the mansion will wow visitors with its 8 uniquely-designed rooms of special features and artworks. The renowned mansion is also known for its unique contemporary menu using local produces with European cooking techniques. Indulge yourself in the meticulously-curated courses by head chef Johnson and pair the food with a comprehensive selection of wines, you would have a great time dining like a true gourmand. Dining in Macalister Mansion is not about the food itself but about an experience that you would never forget.
>> Click here to reserve a table at Macalister Mansion – Dining Room
3/ Thirty Two at The Mansion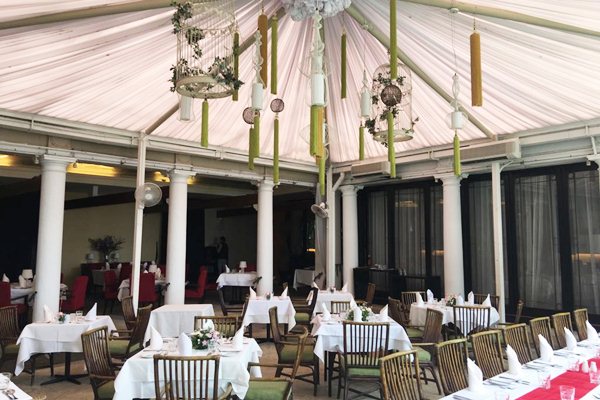 If you are into a uniquely aesthetic experience dining by the sea, Thirty Two at The Mansion will definitely win your heart. The 98-year-old Italianate villa is one of the most beautiful and worth-visiting heritage buildings in town. Surrounded by carefully-trimmed greenery with elegant velvet curtains, the mansion has a lovely beach-side lounge where you can take a gulf of drink while enjoying the sea breeze. The interior design will drift you back to the Renaissance days as it reflects the love for Italian culture of the owner's son – candle chandelier hanging aloft and gorgeous portraits on the walls. One would not miss a chance to dine at the pork-free restaurant here which offers a wide range of haute French cuisine, Western delights along with splashes of Asian flare and a collection of old wines. Treat yourself to a cosy and romantic meal here to enjoy the finest choices of ingredients as well as glorious creations.
>> Click here to make a table reservation at Thirty Two at The Mansion
4/ Farquhar Mansion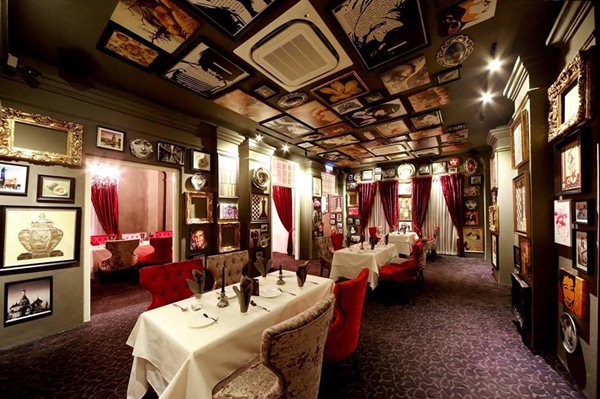 If you love to walk down the memory lane to the earliest colonial days of Penang, there is no doubt Farquhar Mansion at Mission Place is one of your first destinations. The almost-200-year-old heritage building has exotically creative designs that are a far cry from conventional expectations. Its remarkable work of arts and well-thought-out furnitures with a classic touch would make you feel lost in time without further notice. Its posh and classy dining room has an intimate setting with dim lights and soothing jazz music that would be a perfect start for a gastronomic journey here. With an ever-growing menu that excites gourmets' palate, the restaurant only curates high-quality ingredients for a palate-pleasing sensation in every dish. What would be better than a night affair of French haute cuisine, excellent wine, top-notch service in a luxurious and stylish restaurant?
>> Click here to book a table at Farquhar Mansion
5/ Suffolk House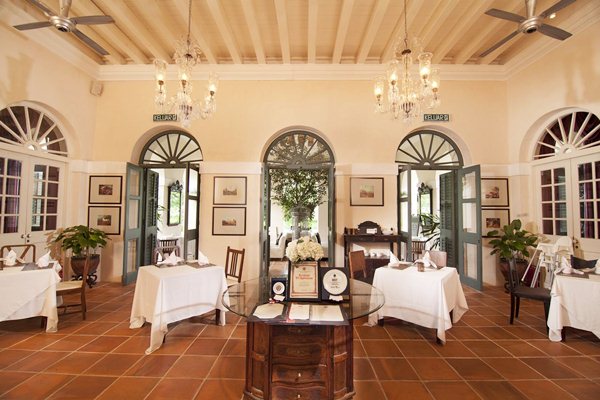 Quietly tucked away right at the outskirt of George Town, Suffolk House is one of the few buildings that attract much attention as it is the first 'Great House' in Penang. The heritage building, built in the early 1800s, is a stunning epitome of a perfect amalgamation of Malaysia's only surviving Georgian Mansion and Anglo-Indian garden house. Should you search for a unique dining experience surrounded by Georgian architectural design, look no further than Suffolk House Restaurant. The pork-free restaurant is set to entice your palate with a spread of delights like the classic char-grilled rack of lamb or the pan-fried cod fillet. Not only would the restaurant charm you with its fine-dining meals or the much-loved afternoon tea but it also wins the heart of diners for a menu free from addictive and freshly-prepared ingredients for the best taste of a life in the mansion.
>> Click here to reserve a table at Suffolk House Restaurant