Have You Done It Right? Expert Guide on Eating Sushi!

Ever mixed wasabi into soy sauce? It's actually not the traditional way to enjoy sushi! That being said, there is no right or wrong in savoring sushi; however, there are proper ways to revel in these tasty bites! Check out the following tips to eat sushi shared by the world-renowned chef Nobuyuki "Nobu" Matsuhisa – the owner of 47 highly-regarded Nobu restaurants worldwide! 
TIP #1: DON'T USE CHOPSTICKS TO CUT THE SUSHI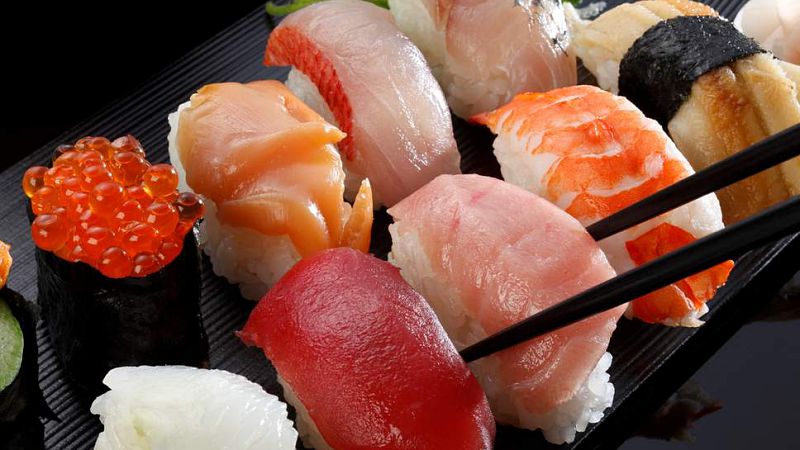 Using chopsticks to eat sushi is not a must. Don't use the chopsticks to cut the sushi, finish all one bite as you might mess up the plate.
" If you don't like the smell of fish, people can use the chopsticks. But I like it when people eat sushi with their fingers because sushi chefs make the sushi with their fingers, and with their heart." – Chef Nobuyuki "Nobu" Matsuhisa
TIP #2: DON'T PUT TOO MUCH WASABI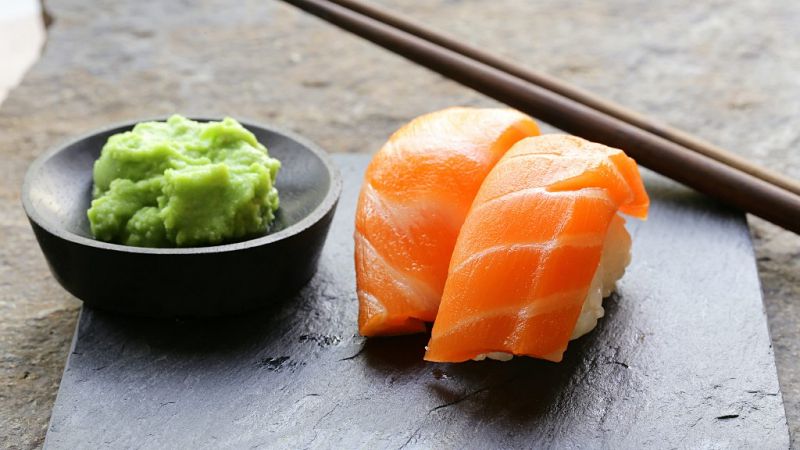 You don't need extra wasabi as it might overpower the fish taste. Putting wasabi in soy sauce is also not the proper way.  
TIP #3: USE GINGER AFTER EACH BITE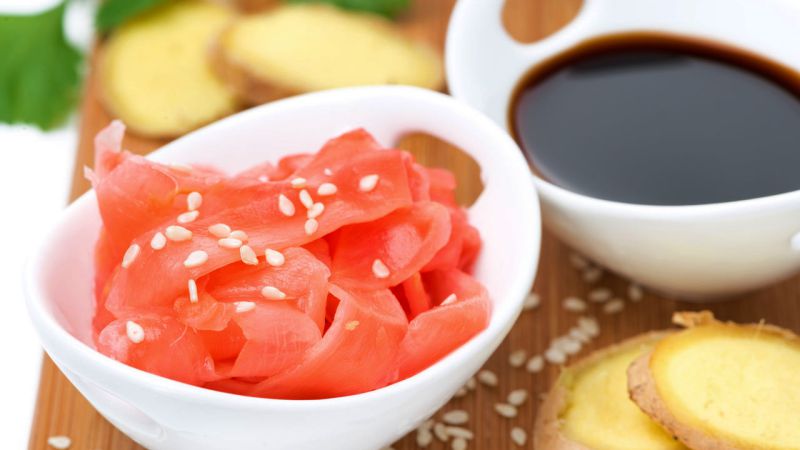 Make use of the ginger after each bite! It is the natural palate cleaner that perfectly cleans out the fish taste.
TIP #4: EAT NIGIRI IN 3 STEPS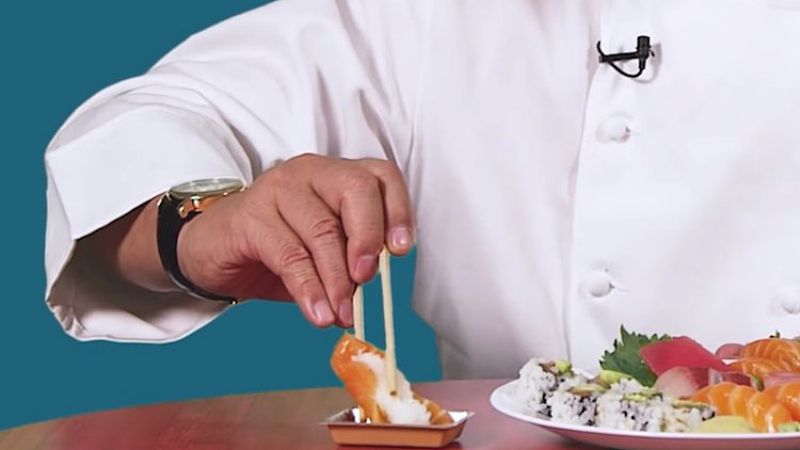 Cre: uk.businessinsider.com
How to eat Nigiri? Remember 3 steps – half-turn, grab the sushi and dip in the soy sauce on the fish side. The rice shouldn't touch the soy sauce. 
TIP #5: EAT SASHIMI FROM WHITE FISH TO ONES WITH HEAVIER FLAVORS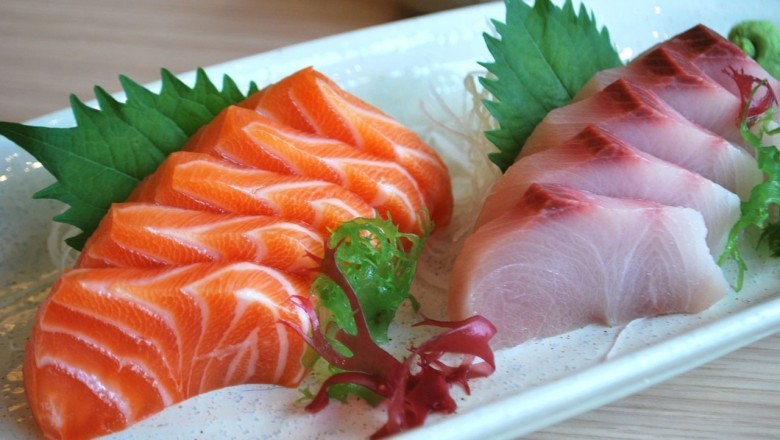 Starting from white fish and moving forwards to those with heavier flavors or more fatty at the end. This keeps fish with heavier flavors from overpowering lighter ones.
TIP #6: DIP SUSHI ROLLS DELICATELY IN SOY SAUCE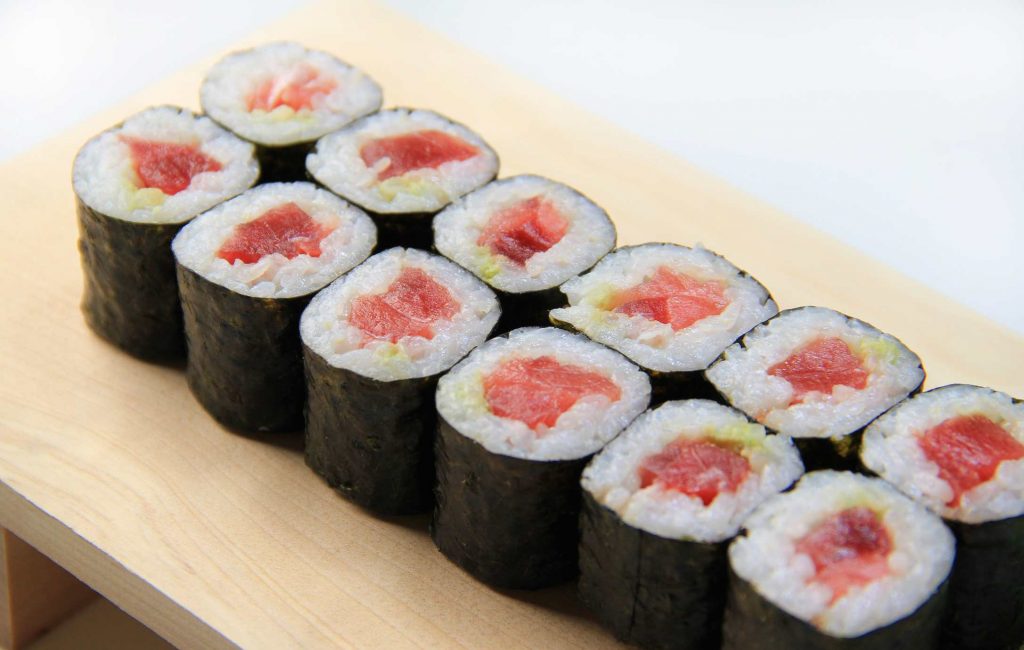 Eat sushi rolls properly? Dip the rolls very delicately on the soy sauce and enjoy it in one bite.
Watch the full video here: