As I was still overwhelmed with turkeys, buffets and festive desserts after all the Christmas and New Year's Eve feasts, I was hesitated at first when my friends asked me out for dinner. Fun fact, they also chowed down on too many protein-rich dishes and that's why they wanted to take a break by savoring some Thai dishes! The good experience we had at Imperial Chakri Palace still lingered on our mind, hence we were not hesitated to go for its flagship outlet – Chakri Palace. Of course, I didn't miss out this chance to taste and share with you the 3 most sumptuous dishes here that you definitely should go for!
1/ Deep Fried Garoupa with Traditional Sweet & Spicy Sauce
Nothing beats a meal of freshly-caught fish fried until perfection and that's why we absolutely fell for the hearty dish Signature Deep Fried Garoupa With Traditional Sweet & Spicy Sauce. The vibrant and thus, eye-pleasing color of the big portion of fried garoupa immediately captured our attention right after it was presented in front of our eyes. Smothered in delectable sweet and spicy sauce along with fine herbs, the dish quickly tempted our palate for its irresistible aroma. With its crispy goodness, delicate taste that mingled perfectly with the sauce and the not-flaky-at-all texture, the dish is totally a must when you come here.
>> Click here to view this Signature Deep Fried Garoupa with Traditional Sweet and Spicy Sauce

2/ Signature Deep Fried King Prawn (2pcs)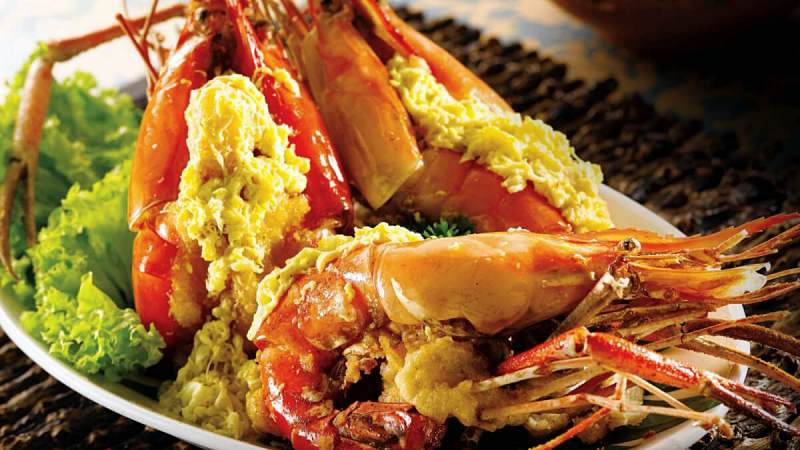 While our hearts were still skipping a beat with the luscious garoupa (I know it sounds exaggerating, but you can hardly avoid this when you taste such a sumptuous dish!), we were in awe again to see a mouth-watering dish of 2 pieces of Signature Deep Fried King Prawn. Not only was the dish beautifully presented, showcasing the delectable goodness and huge portion of the king prawns, but it also satiated our palate with the king prawn's freshness and natural sweetness. A dish you cannot forgo!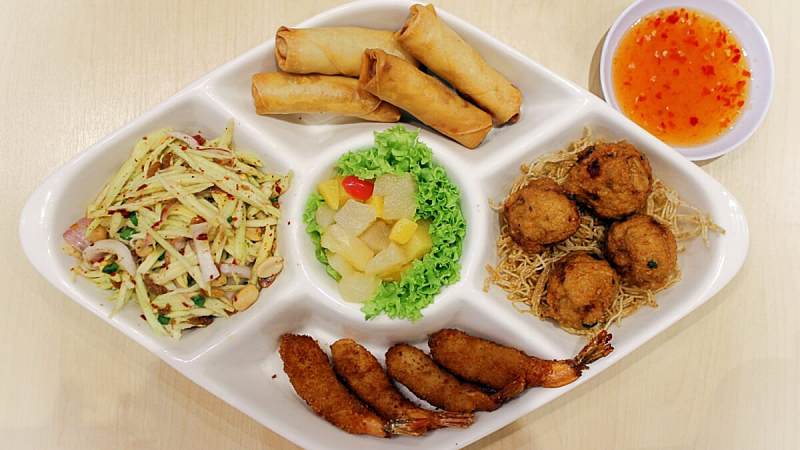 We decided to end our meal with something light and this Chakri Four Seasons seemed like a good one (the dish is also an excellent starter to tease your palate!). Finest spring rolls, mango salad, prawns, chicken balls and mixed fruit are meticulously hand-picked by the restaurant's award-winning Thai chef team! We still vividly remembered the exquisite taste of the crispy spring rolls, the palate-teasing mango salad which is well-balanced in terms of sweetness, spiciness and sourness, the delightful chicken balls, crispy prawns and finally, the fresh mixed fruit which is an extraordinary addition to the dish.