Fresh out of the oven, a sumptuous delight is waiting for you to relish. Your senses are overwhelmed with the distinct aroma emitted from the bread mingling with the irresistible scent from the cheese and its toppings. You simply cannot wait to chow down on this pizza! Yes, there is nothing better than sinking your teeth into the heavenly pie topped with generous heaps of cheese and sauce!
Famous around the globe, pizza has won the heart of even the most discerning diners! If you are one of them, it's time to indulge in our "bite-sized" facts and figure out how pizza travels the world and ends up on your table! 
1/ The Origin of Pizza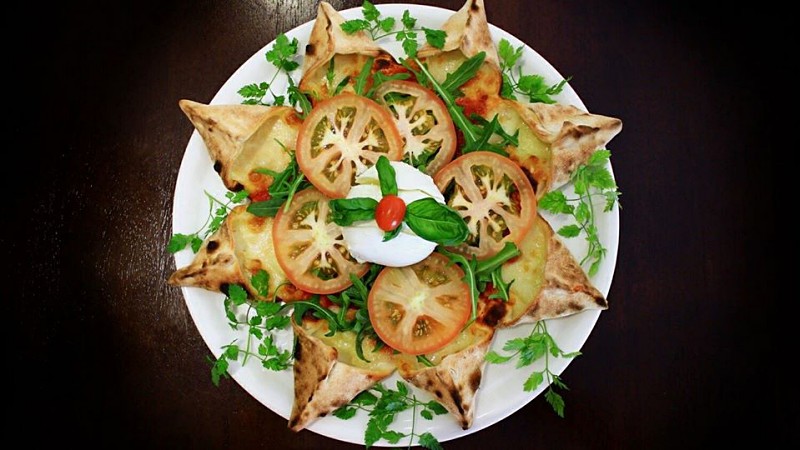 Image Credit: Luce Osteria Contemporanea
As pizza becomes ubiquitous, there are countless stories of how it was invented and in fact, most of them are half-truths, fables or hard-nosed opinions. Pizza is originated from Italy? It might stun you a little but Italy cannot really take the credit for inventing pizza! According to archeological evidence, pizza could be originated from the Middle East. It is believed that the pizza nowadays is actually a part of the lineage of Greek yeasted flatbreads (which is called "pitta" in Greek)! 


2/ What Makes Italian Pizza Become Popular All Around The World?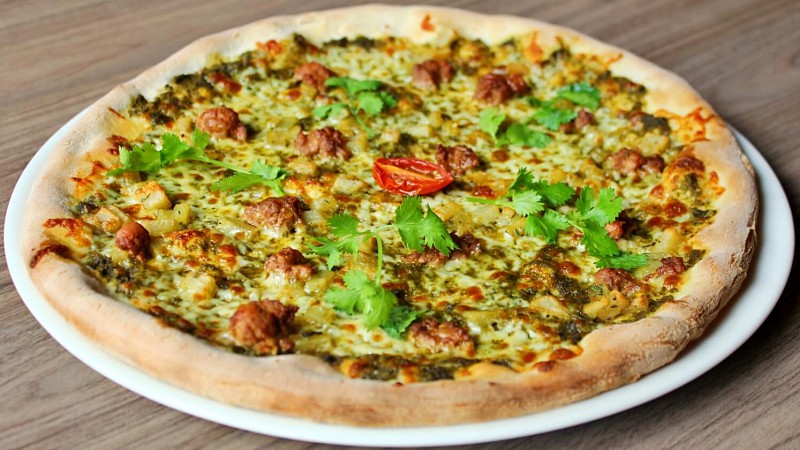 Image Credit: Mari Ristorante & Bar
It is no doubt that Italy has successfully made pizza a phenomenal dish that is loved by foodies internationally. But have you ever wondered how?  Pizza lovers would be familiar with the story of how Queen Margherita got obsessed with pizza and made it the national dish! However, pizza scholar Zachary Nowak believes that it is hardly the truth! The fact is, during World War II, many allied soldiers stationed in Italy fell in love with this dish and brought with them the recipes when they got back home. Also, numerous Italian immigrants have traveled the world with this delectable delicacy. In the sixties, it was a big hit in America and well-known since then! 


3/ What Are The Differences Between Italian Pizza and American Pizza?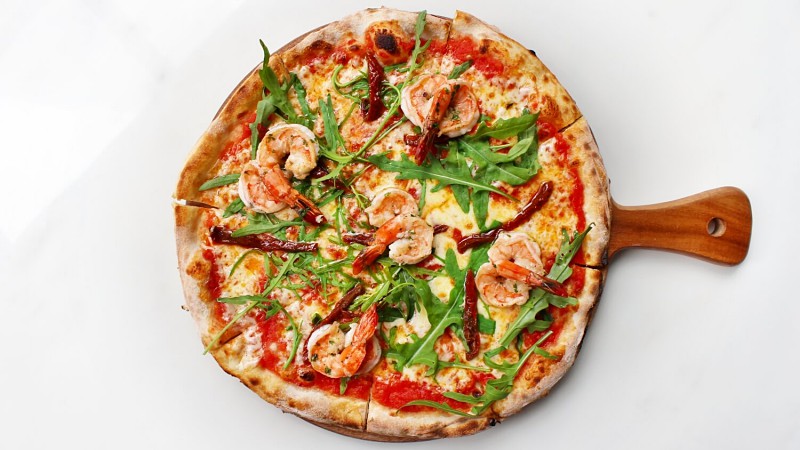 Image Credit: Sassolino by Sassorosso
You might fall in love with both yet what distinguishes them from each other? Well, the key difference is actually in the sauce itself! While American prefers to use slow-cooked tomato sauce, Italian loves to use puréed fresh tomato instead! The crust and shape are also important characteristics to differentiate the two versions. To be called 'authentic Italian', the pizza must be round and no more than 13 and three-quarter inches in diameter with a crust of three-quarters of an inch thick or less. The dough must be kneaded by hand and prepared from traditional types of flour, yeast, salt and tomatoes.
4/ Where To Find A Sumptuous Pizza in Klang Valley?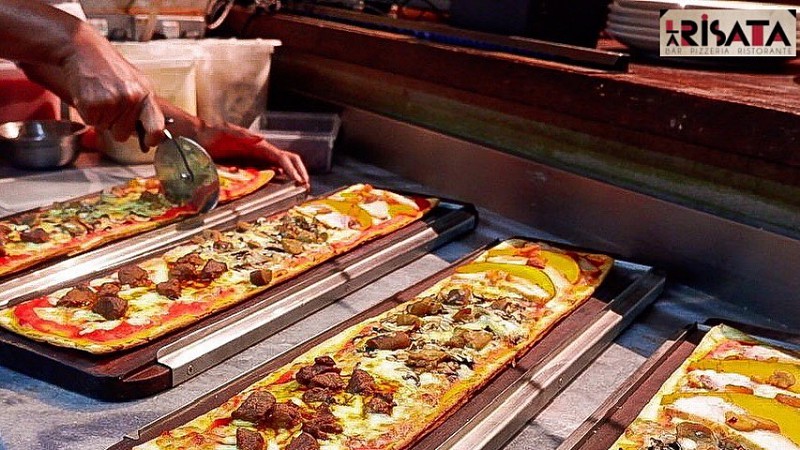 Image Credit: La Risata
Craving for a classic authentic Italian pizza or want to tease your palate with innovative pizza flavors yet wondering where to go? We have got your back. 
Here is our hand-picked list of top restaurants in town offering sumptuous pizzas! Check out Mari Ristorante & Bar, Sassolino by Sassorosso, Villa Danieli @ Sheraton Imperial Kuala Lumpur, Mangiiare Dine & Bar, Tosca @ DoubleTree by Hilton Hotel Kuala Lumpur, Positano Risto, Luce Osteria Contemporanea, Nero Nero, Cicchetti Di Zenzero, La Risata, Sassorosso Italian Restaurant & Wine Retailer, Ciccio Bar Pizzeria, EGG – 8 Gourmets Gala, SOULed Out Sri Hartamas, Botanica + Co, Raintree, The Lounge @ Hilton Kuala Lumpur, Uncle Chili's Bar and Restaurant @ Hilton PJ, El Ibérico, Mezze Bar & Bistro, Bon Appétit and Enorme.
What are you waiting for? Pamper yourself with a mouth-watering pizza now because you deserve it!