I first came across Sentidos Gastrobar – The Latin Grill while searching for a dining spot that offers authentic Latin flavors. Nestled at the food haven – Feast Village, Starhill Gallery @ JW Marriott Kuala Lumpur, this Spanish restaurant amazed me not only for its defined ambiance but also for its dynamic culinary experience with an exceptional Sentidos twist. The restaurant has been one of my go-to dining spots ever since. When my friends wanted to hang out and unwind last week, I did not hesitate to suggest this unique venue. 
As usual, I would not want you to miss out the chance to excite your taste buds with the most delectable dishes at this restaurant! Here are the 3 dishes that are loved by foodies and would make you come back for more!


1/ Mariscos Paella

If you have a knack for paella, this classic Mariscos Paella would definitely satiate your craving! Served generously with a perfect amalgamation of different types of fresh seafood including prawns, clams, mussels and squid with a touch of chili, this exquisite paella is a perfect treat for paella and seafood lovers. Cooked until it's "al dante" (firm to the bite), the Spanish rice soaks up a moderate sweet taste from the saffron and roasted garlic, making it a satisfying indulgence.
>> Click here to view this Mariscos Paella
2/ Sautéed Garlic Tiger Prawns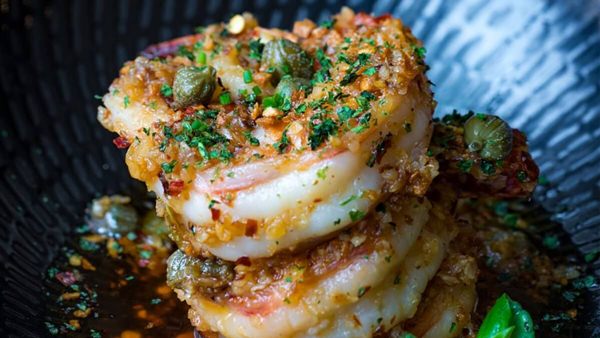 The next dish which would capture your attention is this Sautéed Garlic Tiger Prawns. This signature dish quickly whetted my appetite for its enticing aroma and impressed me for its palate-teasing flavors. Three mouth-watering pieces of juicy tiger prawns, smothered in a mix of chili, garlic and olive oil, were set to gratify the palate with their burst of flavors. A piece of garlic bread would be an impeccable choice to mingle with this flavorsome signature dish. 
>> Click here to view this Sautéed Garlic Tiger Prawns
3/ Churros Mexicanos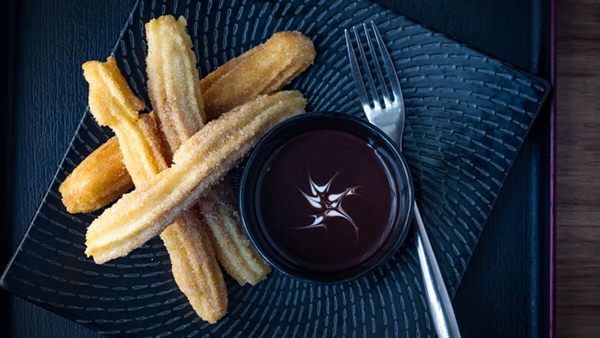 Last but not least, Churros Mexicanos! This unique delicacy is a splendid dessert which one could hardly resist. Coated with a moderate amount of sugar, the churros has a delicate sweetness that mixes nicely with the dark chocolate fudge dipping sauce served along. Crispy and heart-warming in every bite, this luscious dessert is the excellent choice to end your wonderful culinary journey. 
>> Click here to view this Churros Mexicanos
TABLEAPP ELITE Members can redeem these 3 signature dishes for free. Find more about TABLEAPP ELITE here.

Sentidos Gastrobar – The Latin Grill
Location: Feast Village Starhill Gallery at JW Marriott Kuala Lumpur, 181, Jalan Bukit Bintang, 55100 Kuala Lumpur.
>> Click here to book a table at Sentidos Gastrobar – The Latin Grill