Lai Ching Yuen at Grand Millennium Kuala Lumpur has always been a must-go place for Chinese cuisine lovers for their scrumptious extensive menu of authentic Cantonese dishes made with high-quality ingredients and the nostalgic ambiance that depicts ancient Shanghai. 
While prowling for top restaurants serving Cantonese cuisine in Kuala Lumpur, I came across this dining haven. After going through comments and feedbacks, I had no reason why not to reserve a table for my family gathering. Stunning interiors and glamorous setting, the restaurant boasted an intimate atmosphere with modern touches and promised a gastronomic journey ahead. 


1. Traditional Peking Duck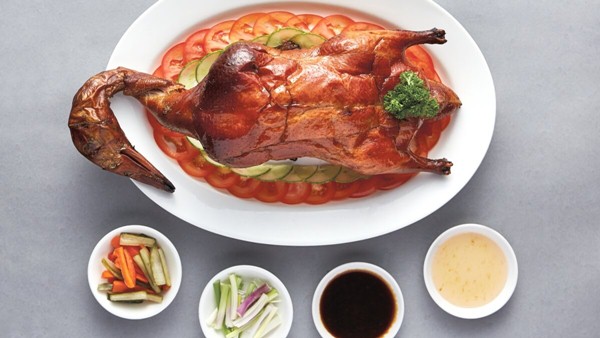 As the signature dish – Peking Duck is loved by many diners here, I could not resist the temptation to try! I was thrilled as its crispy skin crackled on every bite! Marinated for hours using traditional methods in homemade sauces and condiments, the duck meat had infused with unique flavors that burst in the mouth. Though the duck skin was crispy, the chefs managed to keep its meat moist and juicy! You might need to take note that this dish can serve up to 6 – 10 persons!
>> Click here to view this Traditional Peking Duck
2. Crispy Fine Egg Noodles with Fresh Water Prawn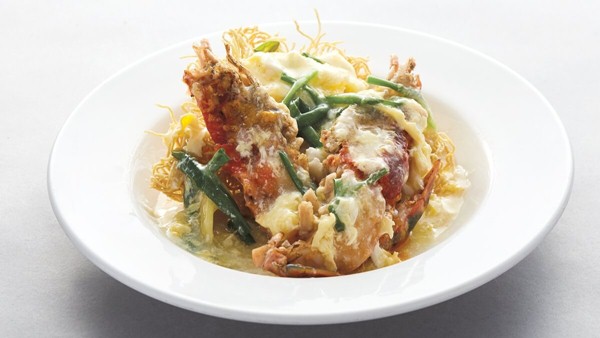 The Crispy Fine Egg Noodles with Fresh Water Prawn titillated my taste buds with its savory broth which was enriched by the fresh water prawns. Being immersed in the broth which packed with finest ingredients, the prawns exuded a light sweetness which would please any discerning diners! Of course, I would not forget to give my compliment for the crispy fine egg noodles as it was a perfect companion for the prawns.  
>> Click here to view this Crispy Fine Egg Noodles with Fresh Water Prawn
3/ Signature Chilled Durian Pancake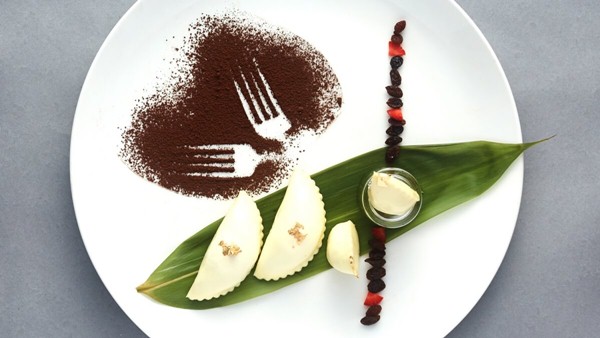 The final dish that caught my attention is this Signature Chilled Durian Pancake which totally gratified me for its creamy and velvety durian cream. Wrapped in a thin crepe, the durian pancake was a must-try for a forget-me-not experience as its strong yet pleasing taste will linger on your palate. Take a bite and its smooth filling will not let you down at any moment. 
>> Click here to view this Signature Chilled Durian Pancake
TABLEAPP ELITE Members can redeem these 3 signature dishes for free. Find out more about ELITE membership here!
Lai Ching Yuen
Location: Level 1, Grand Millennium Kuala Lumpur, 160, Jalan Bukit Bintang, 55100 Kuala Lumpur.
>> Click here to book a table at Lai Ching Yuen