Situated at the one-century-old heritage building Old Malaya, Pier 12 Seafood Tavern has been a go-to destination for patrons to enjoy seafood with an amalgamation of Eastern and Western flavors from different corners of the world. In addition to its dining area downstairs, the tavern-like dining setting upstairs with a great view of the KL Tower from the balcony would definitely make seafood lovers want to drop their anchor!
As an avid fan of Old Malaya, I was excited when my friend invited me to Pier 12 Seafood Tavern. Of course, I didn't miss out this chance to get to know the 3 much-loved dishes here! 
The first dish, Pier 12 Flower Crab, was presented unpretentiously yet enough to trigger my involuntary salivation. The crab is available in 3 signature cooking styles – sweet and sour, dried shrimp sambal chilli and tomato rendang sauce. The dish exuded distinct flavors thanks to its fusion blend of fine ingredients that went perfectly with the sweet-textured white meat from the flower crab. I dipped the Chinese mantou (you can also opt for butter rice) served along into the sauce to soak up all the goodness from this dish while relishing the fresh and flavorsome meat of the nicely-cooked crab. The dish is definitely something you should keep an eye on! 
2/ Tandoori Flavored Halibut Fish Fillet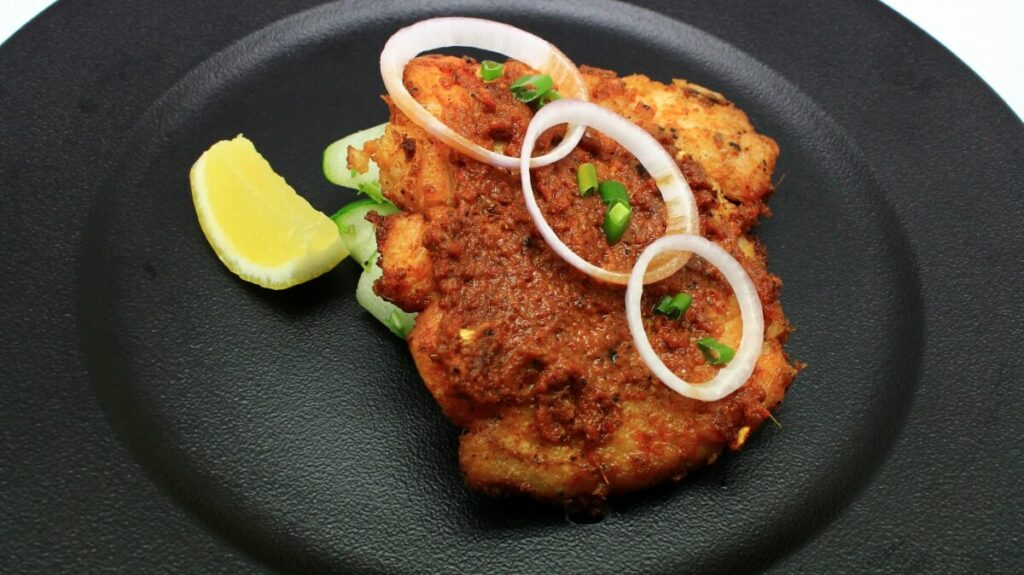 Next comes the Tandoori Flavoured Halibut Fish Fillet, another dish with its flavors do all the talking! Imported all the way from Spain, the Halibut Fish Fillet is well-seasoned with fine spices and pan-fried until perfection. The moist yet firm flesh was enough to satiate my palate, not to mention its unique taste that made the dish totally drool-worthy. Served with the homemade cucumber raite, this aromatic tandoori delight is simply irresistible.
3/ Squid Ink Linguine Con Polpo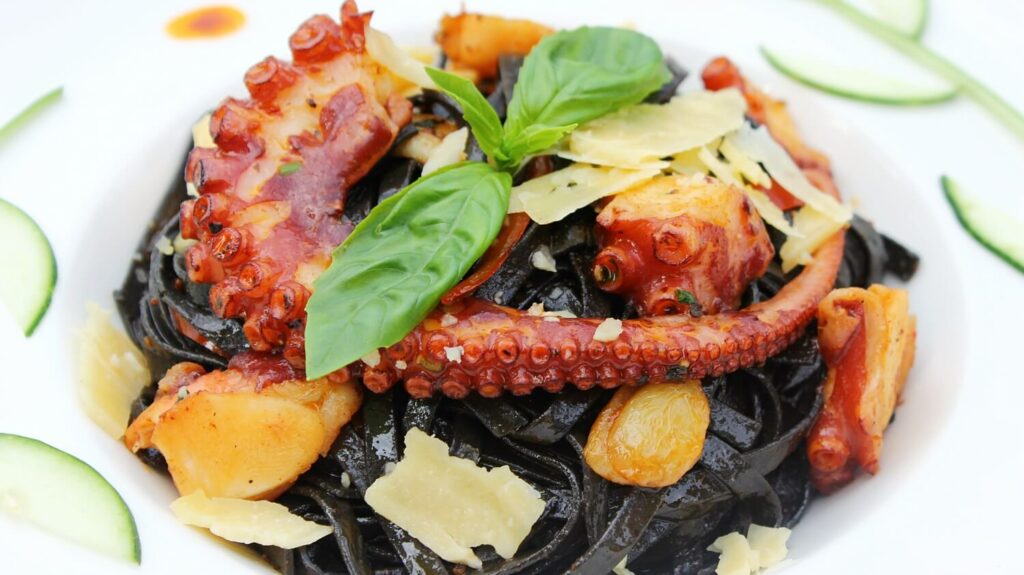 The final dish that got my attention was this Squid Ink Linguine Con Polpo. Not only charmed my heart for its exquisite flavors and eye-pleasing look, but the house-made squid ink linguine also had al dante goodness. The Spanish octopus leg was heavenly luscious! Despite the chewy texture which is often found in octopus dishes, the Spanish octopus leg tempted our palate for being tender to the bite and packed with briny flavors as it was marinated with fine spices and quickly grilled. I have to be honest, this is one of the most sumptuous octopus delights I have ever tasted! 
Pier 12 Seafood Tavern
Location: Lot 12, Lorong Raja Chulan, 50200 Kuala Lumpur