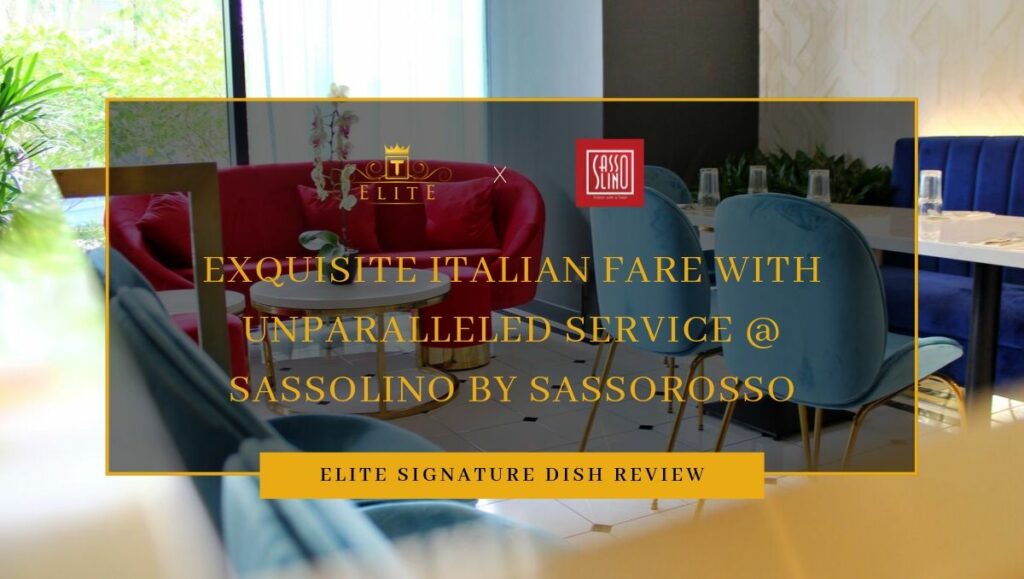 Mamma mia! It felt like I just got back from a gastronomic adventure in Italy but the reality is I'm still in KL! So, there I was with my friends at the newly opened Sassolino by Sassorosso which is located at Star Boulevard KLCC along Jalan Yap Kwan Seng. If you didn't already know, Sassolino is actually the sister outlet of Sassorosso, one of the longest operating Italian restaurants in KL.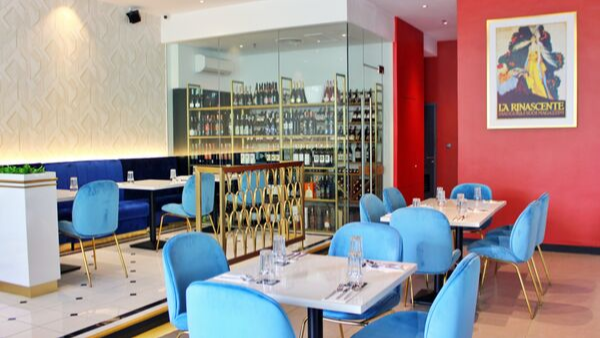 During our visit to Sassolino, we were very pleased with the service here. One of the staff, in particular, is Sunny, was very attentive, welcoming and even recommended us a few signature dishes too! We could tell just by the ambience and the enthusiasm of the staff that fun is at the heart of everything Sassolino does. It was quite refreshing and inviting at the same time, perfect for just about any occasion.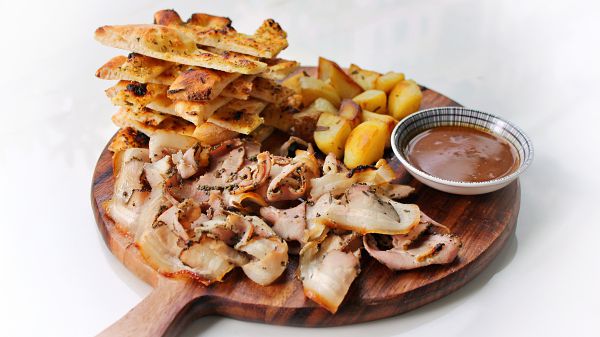 We started with the Italian classic, Porchetta, which immediately had us mouth-watering the moment it was served. It was beautifully plated on a wooden board which was presentable and enticing as well. Next, the tantalizing aroma from herbs like oregano, rosemary, and garlic swept us away and we couldn't resist it anymore.
One bite into the porchetta and we were hooked! The thinly sliced porchetta was remarkably juicy yet still reserve its crackling skin. And the secret here is the slow roasting process which can take up to 2-3 hours on end!  Not to forget its companion, the garlic focaccia bread, was also equally good and when combined together in one bite it is simply irresistible.
To our surprise, this dish was actually quite a mouthful for one person, so we decided to share among the three of us as a sharing platter instead! Without a doubt, this signature porchetta is truly an authentic Italian cuisine through and through. A perfect gateway to our next dish.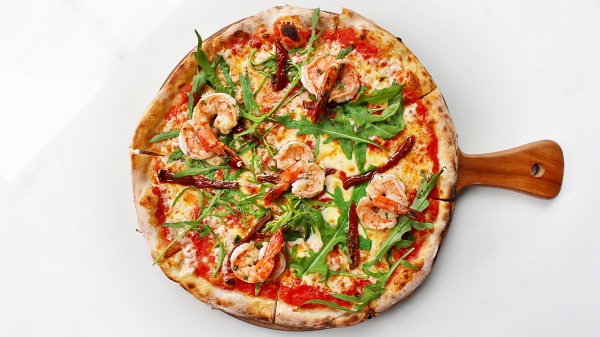 The second dish of our meal was the signature Sassolino Pizza – one of the most popular pizzas here. It got us so excited as it has been a long time since we had a "good" pizza. When it was finally served, we wasted no time and got our hands dirty right away devouring the pizza, bare hands!
It was like a guilty pleasure that was so good, we didn't regret it one bit. Good thing, Sassolino Pizza is actually made with fresh and natural ingredients. Starting with their hand-made dough, followed by the house-made tomato sauce base and the star of the dish, Fontina mozzarella cheese imported from Italy.
Next, for toppings, the chef used sliced sun-dried tomatoes (a little salty with hints of sweetness) and fresh tiger prawns (sweet and juicy) which is delightful and complimented the pizza in perfect harmony. We have to admit, this pizza got us thinking of it long after the waiter cleared it out. For this reason, it has earned a special spot in our list of the best place to have pizza in town!
3. Traditional Spaghetti Carbonara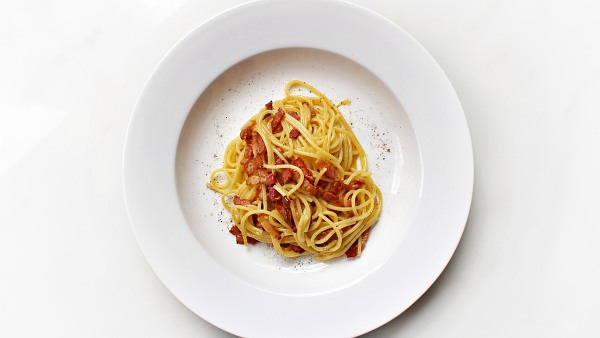 While waiting for our last dish to arrive, we have a short chat with Sunny and learned some very interesting facts about Sassolino. Yes! Sassolino's kitchen is helmed by experienced chefs from Italy. Also, most of the ingredients used like flour, cheese and aged meat are imported from Italy. This is to ensure the dishes prepared are as authentic as they get.
Just like our last dish, the Traditional Spaghetti Carbonara is prepared using authentic Italian recipe. Cooked to al dente, the spaghetti has an enjoyable crunchy texture that we really appreciate. Full of flavours and smothered in a melted Pecorino cheese and egg sauce, this pasta is dangerously addictive.
In case you prefer fresh pasta, the restaurant does allow diners to choose from either fettuccine, tagliatelle or linguine. It's true a good carbonara doesn't need much, just a handful of ingredients makes a fantastic carbonara and, done properly, it's a thing of beauty.
Fun Fact: Did you know different pans are used when cooking different sauces? This is mainly to avoid unwanted amalgamation of flavours.
TABLEAPP ELITE Members can redeem these signature dishes for free. Find out more about ELITE Membership here.
Sassolino by Sassorosso
Operating Hours: Mon – Fri: 12:00pm – 11:00pm, Sat & Sun: 8:30am – 11:00pm
Location: G-05, Star Boulevard KLCC, 1 Jalan Yap Kwan Seng, 50450 Kuala Lumpur.
Average Spending: RM85 per pax