Tucked away in the quieter side of Bangsar at Jalan Bangkung, and atop the much-loved steak joint Lucky Bo, B_G_R, also known as Burgers for Adults, breaths new life to the stretch of critically-acclaimed restaurants that have been making waves in Malaysia's dining scene for years.
Though B_G_R is a dining concept newly added during the Covid-19's lockdown, the restaurant has already earned a loyal band of regular visitors. One of the reasons for this is their house-made products with the emphasis on building the name on delicious burgers that "let the ingredients do all the talking".
We actually knew about this dining spot from the very first days, and we have ordered delivery from them. Yes, the restaurant offers delivery in case you are wondering. You can find out the delivery items here.
As we were impressed with the high-quality burgers this dining haven is offering, we decided to come to the place to enjoy more and also, to learn more about the stories behind each creation.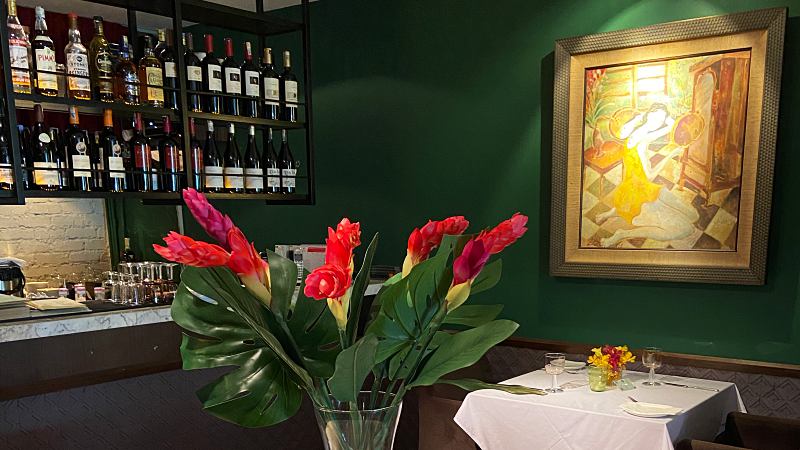 Stepped inside (after all the strict dining SOPs, of course), we were welcomed by aesthetic surroundings that are derived by the owner's love of art. It is easy to spot eye-appealing paintings hanging on the wall, blended elegantly in the posh settings.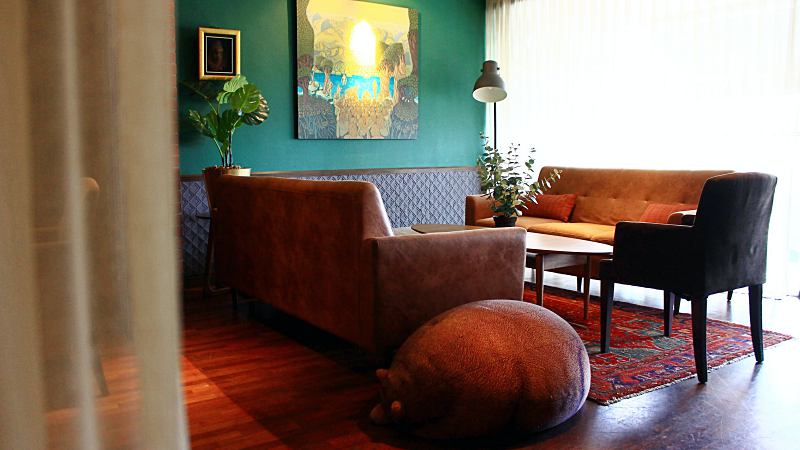 The yellow light, along with the settings, boasts a warm and cosy atmosphere and for a second, we almost forgot this is a burger joint. The chic and laid-back ambience won our hearts right from the start.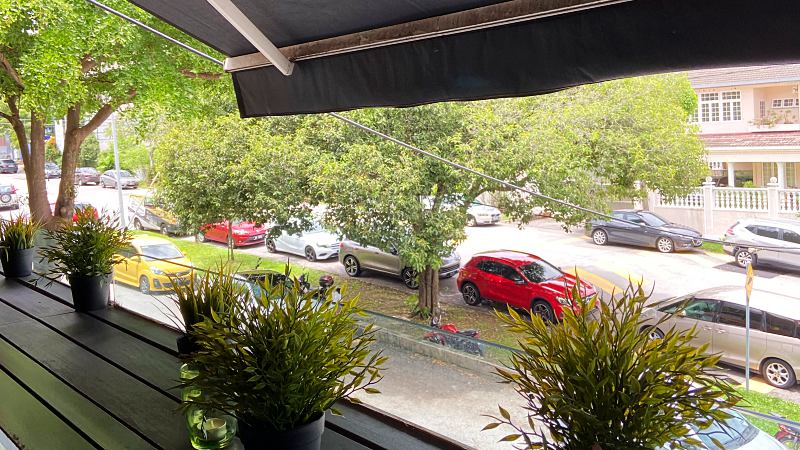 The restaurant also offers a patio for outdoor dining in minimalist settings. It was not hot even though we were there at noon, and the quiet street actually makes it an ideal place for those who love being outdoors.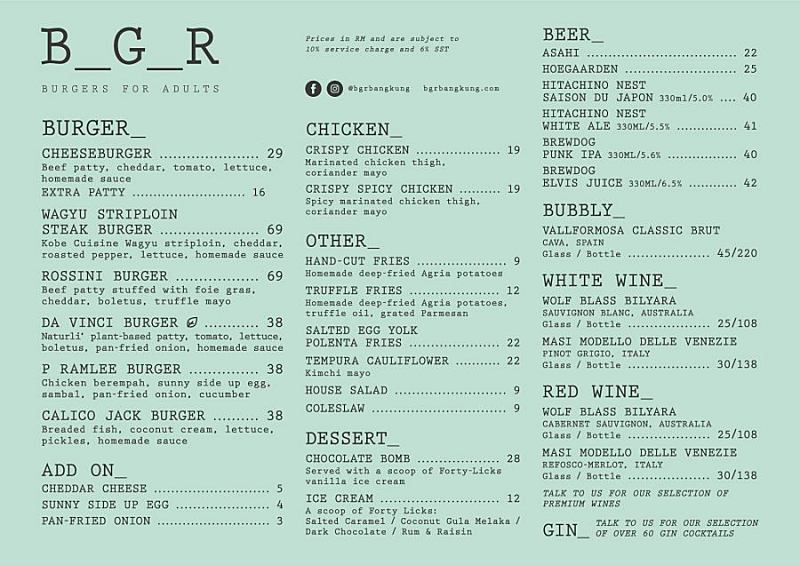 B_G_R's menu not only features choices of burgers, light bites, and dessert, but also offers choices of bubbly, beer and wine, all are packed in one page. The burgers here are known for its Spanish and Wagyu patties, yet if you are not beef aficionados, you can always opt for their plant-based, chicken and fish patties.
We had a little chit-chat with one of the chefs here, and it was interesting to know that the meat patty was carefully made or minced in-house for an exquisite and unlike-any-other texture. What's more interesting is that the meat marination only consists of a little dose of pepper and salt because "why make a beef burger when all you can taste is mayonnaise, cheese or other flavours?", said the chef.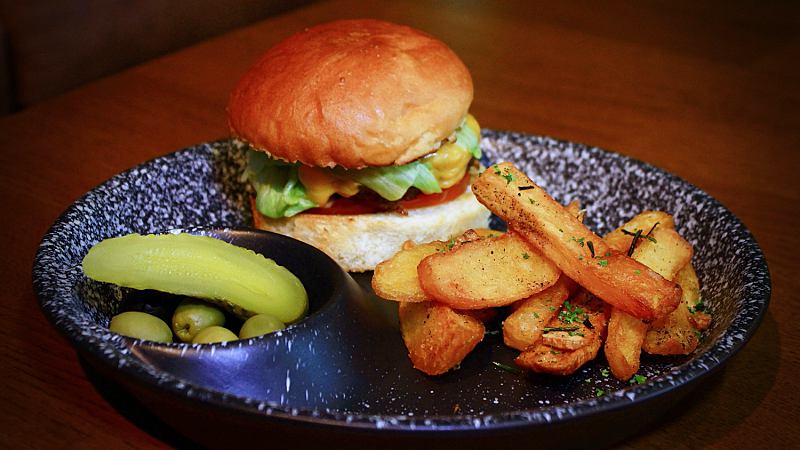 We started with the classic Cheeseburger which features Spanish minced beef patty with cheddar cheese, tomato, lettuce, and chef's special sauce – all sandwiched between the house-made buns,  served with fries, and gherkin. We decided to give the fries a try first. The cooked-until-golden fries were surprisingly good – absolutely crispy on the outside while still warm and soft on the inside.
A bite into the burger and we were hooked. The house-made buns were tantalizing with a light and bouncy texture you could hardly find elsewhere, while the meat patty was minced nicely (not too thoroughly) so that diners can still feel the authentic meat texture. It was such a delightful treat.
Wagyu Striploin Steak Burger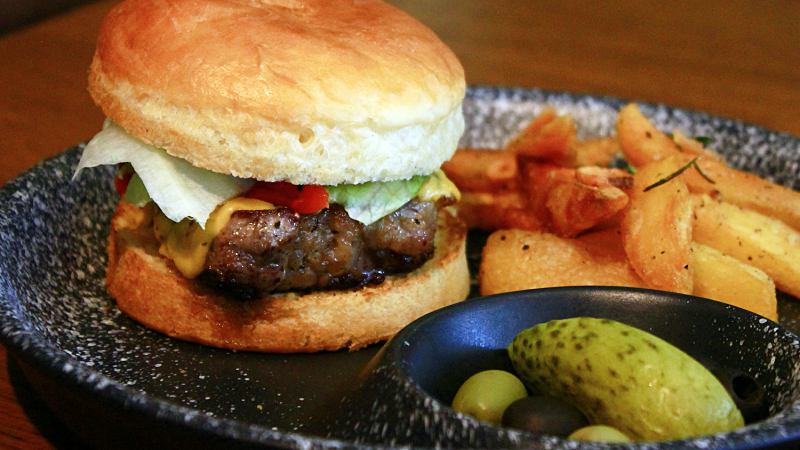 While the taste of the Cheeseburger was still lingering on our taste buds, our attention got caught away by the presence of the mouth-watering Wagyu Striploin Steak Burger. The buns and its ingredients couldn't cover the thick Wagyu patty entirely, showcasing its irresistible smell and eye-pleasing look. Featuring the cooked-to-perfection medium-rare Kobe Cuisine Wagyu striploin, cheddar, roasted pepper, lettuce, and homemade sauce, the burger is served with delectable gherkin and crisp-to-the-bite fries.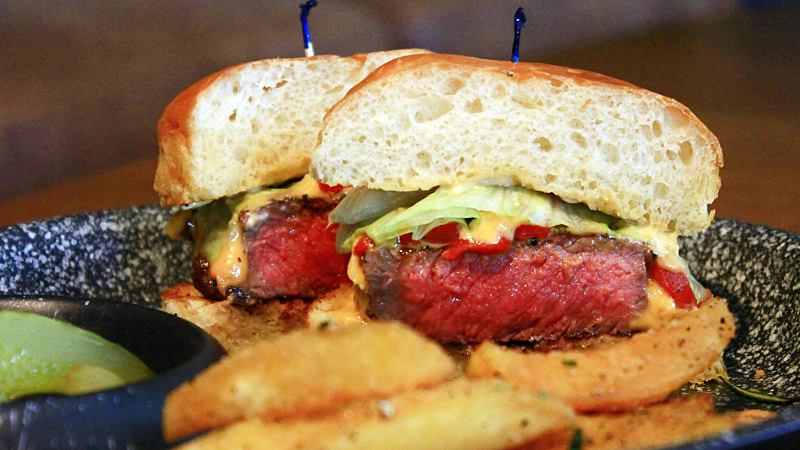 The cooked-until-perfect-medium-rare Kobe Cuisine Wagyu Striploin had secretly triggered our salivation just by the look itself. Sank our teeth into this exquisite treat and it didn't let us down at all – every bite was juicy and oozed rich and beefy flavours that easily satiate any beef lovers. The roasted pepper added a hint of spiciness and beautifully brought out the beef taste. I would say this is my most favourite burger of the day!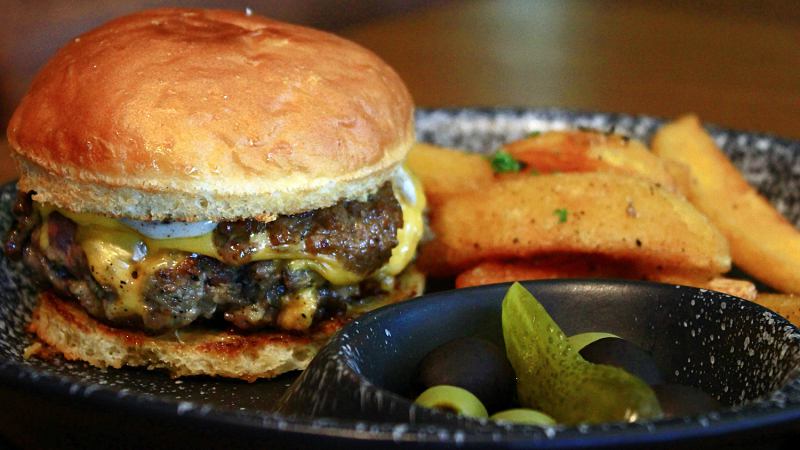 Last but not least, another drool-worthy to die for. Rossini Burger is, like other burgers, house-made using premium ingredients. Its uniqueness lies between the fluffy buns – beef patty stuffed with foie grass, cheddar, boletus, and truffle mayo, also with delectable gherkin and crisp-to-the-bite fries.
It sounded overwhelmingly rich in flavours at first, but it was not too extreme after our first bite. Every ingredient complements each other nicely and still emphasizes the taste of the Spanish beef patty. The creamy foie gras and tasty truffle mayo added distinct flavours for the whole dining experience. We were so satisfied.
Overall, we were all fully satisfied and couldn't wait for our next visit! If you love to enjoy a classic delight, the Cheeseburger is for you, if you are more into a flavourful treat, you can always opt for the Rossini Burger, while the Wagyu Striploin Steak Burger with its succulent Wagyu is a must for every beef lovers.
B_G_R (Burgers for Adults)

Location: 65-1, Jalan Bangkung, Bukit Bandaraya, Bangsar, 59100 Kuala Lumpur
Operating Hours: Mon – Sat: 5:00pm – 11:00pm.

Closed on Sundays
Disclaimer: All of the information provided is correct at the time of publication. If you come across any changes or updates that we are not aware of, please comment or drop us an email and we will make the changes accordingly.