As an expatriate living in Malaysia, there is nothing I would love to do more than indulging myself in local foods as a way to have a better understanding about the culture here. That's why I was absolutely thrilled when my friend took me to Enak KL – a restaurant that uses traditional recipes dating well beyond one's lifetime to deliver authentic fine-dining Malay cuisine to the tables. What's more interesting than seeing skillful hands reinvigorating familiar flavours into exciting dishes?
We had a big advantage as well! We saved 30% on our food bill with a booking via TABLEAPP and used our ELITE Membership to redeem a free signature dish this time. Don't worry! I'm willing to share and you can check this information at the end of this review.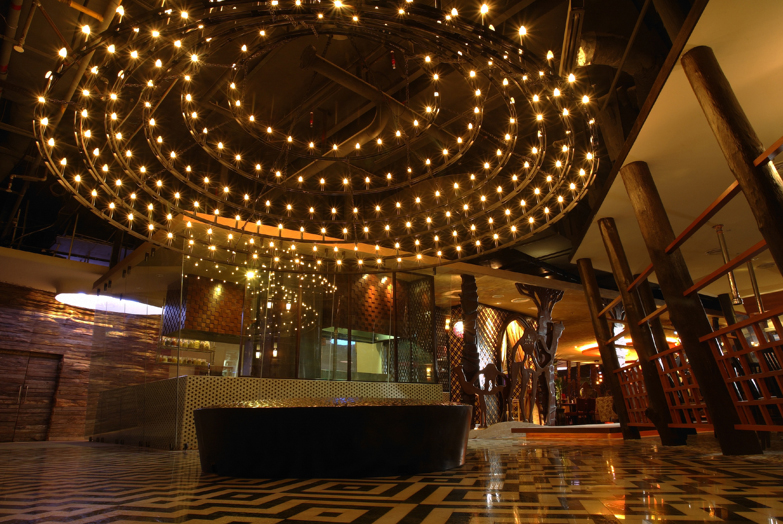 The stylish design was a welcoming sight for us as its interior oozes sophistication and comfort. I'm ready to indulge myself in delectable foods here.
1/ Ikan Asam Pedas RM35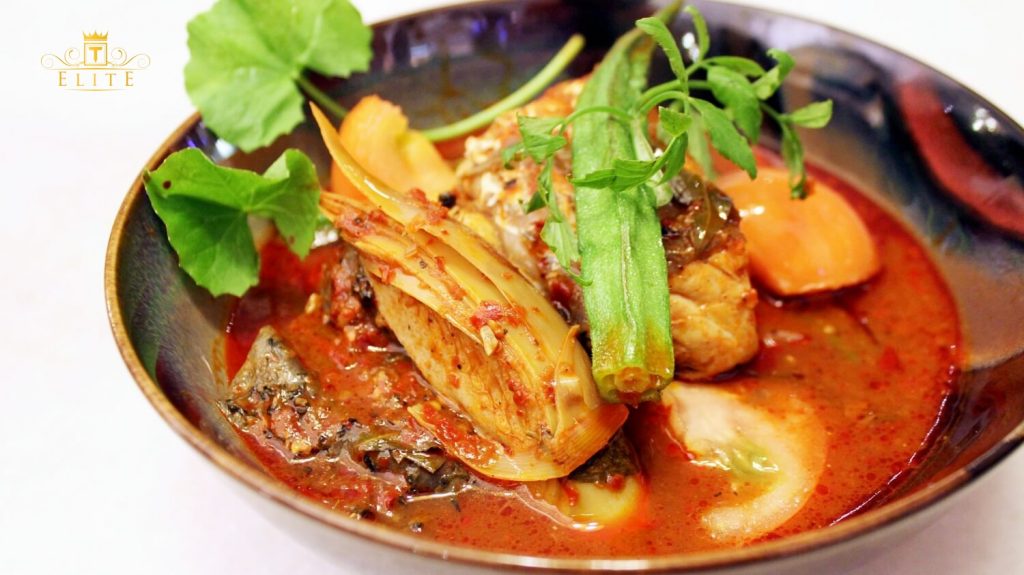 The first dish – Ikan Asam Pedas, totally blew me away with its smell. A hint of enticing spiciness and sourness slowly crept into my nose and quickly triggered my salivation without realization. Visually-appealing with its bold color and scarlet-hued gravy, the dish was so inviting that I could wait no more to savour it. I took the first scoop of the soup with some plain white rice. Extraordinary satisfying! Sour and fiery hot, it totally intrigued my palate and refreshed my mind. A punch of heat from a combination of dry and fresh red chili came to my tongue in a second, created a deep yet comfortable "pedas-ness". It brought a piquant flavor to my taste buds yet not overpowering at all.  I especially love the unique sour taste which derived from the tamarind juice and fresh tomatoes. Delicate and subtle, it perfectly blended with the spicy flavor.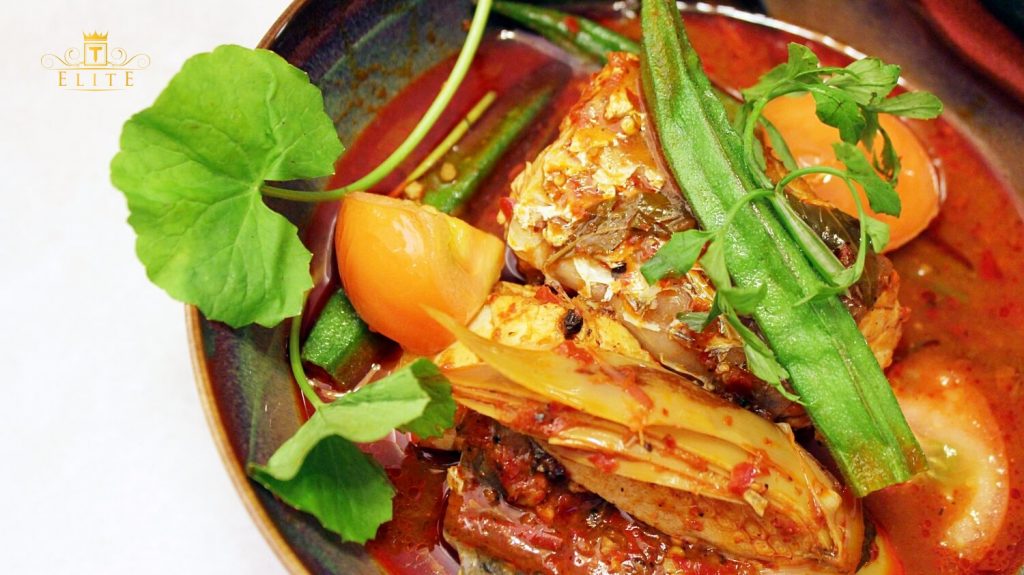 It's time to taste the highlight of the dish – the sea bass (red snapper is also available upon demand). The flesh stripped off its bone easily yet was not flaky as you might find in some over-cooked dishes. Once I gave it a bite, the fish exuded its natural sweetness together with the savory, spiciness and sourness from the soup. This combination was utterly delicious! With all the spices absorbed from the soup, the fish's flavor was robust in my mouth and made me feel rejuvenated. I have no doubt that this dish would be my perennial favorite for years to come.
2/ Daging Rusuk RM65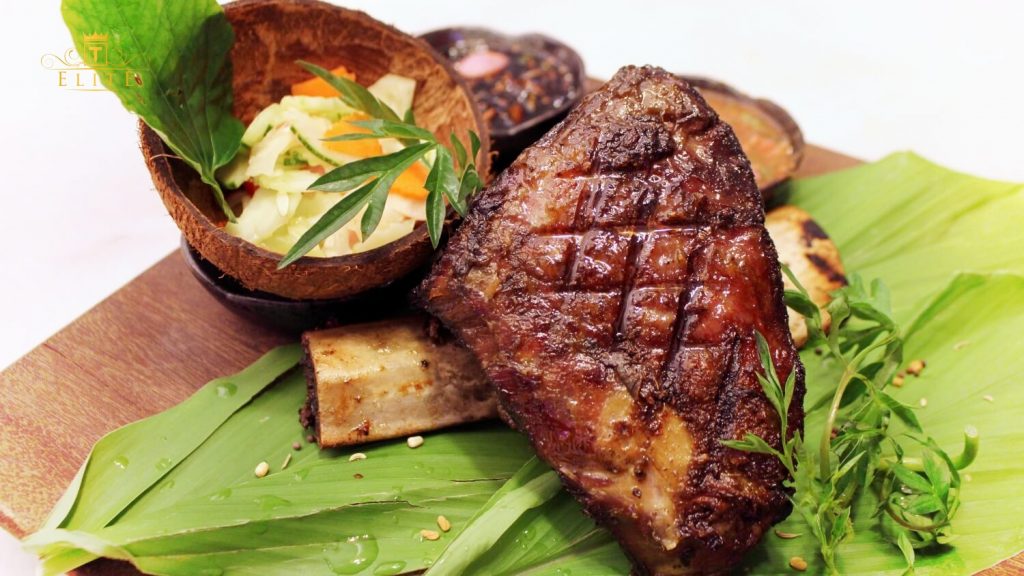 Prepare to be wowed from the minute you see the dish! While I was still holding on to the impeccable flavor of the Asam Pedas, I was then in love with the Daging Rusuk which was absolutely my favorite dish of the day. At the first glance, I was hypnotized by the beautiful charred skin which was grilled to perfection. As disclosed by the chef, the beef rib was grilled using an open coal fire which brought it a unique flavor and smell while normal ovens could not. A whole solid big chunk of meat presented nicely along with Acar, Air Asam Jawa Sauce and Sambal Kicap Sauce. The eye-pleasing greenery from the leaves totally elevated the beef rib. Though came in such a simple presentation, the meat was still spot-on.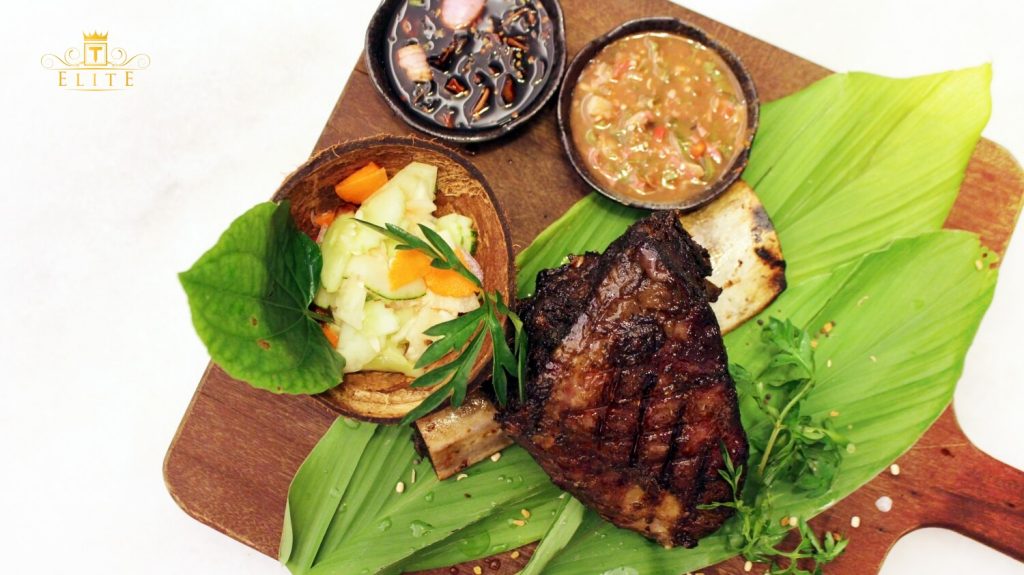 My first cut was so pleasant and smooth that I knew right away something nice was about to come. Little did I know it was so impressive! The beef rib was surprisingly flavorful and lip-smackingly tender. It was rich in classic beef flavor and I was overwhelmed with its delectable juiciness. I could not hide my admiration for the chef as beef rib would turn chewy and dry easily if it is not meticulously taken care of. With such a big portion, it would take hours to marinate the beef to absorb all the spices.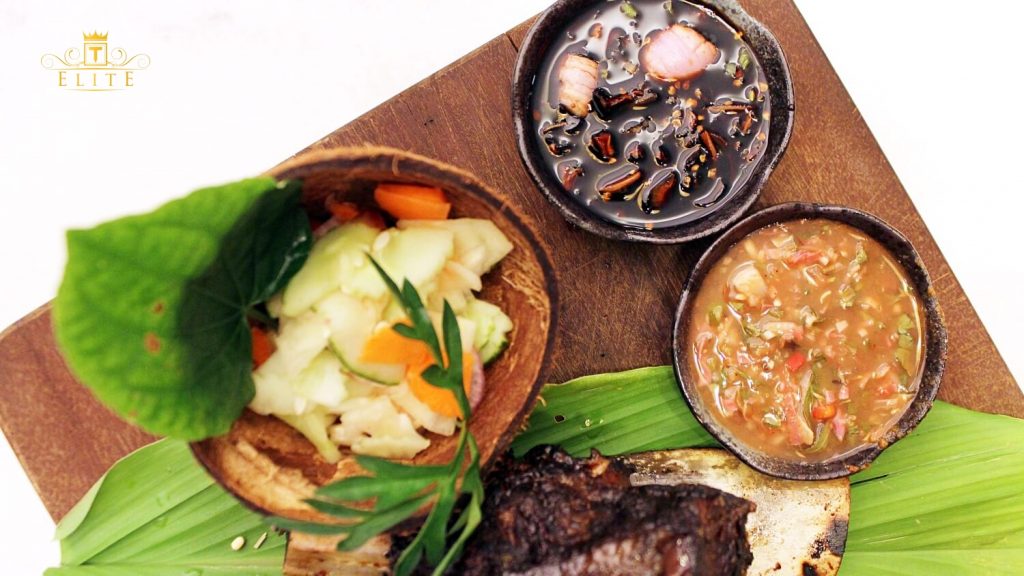 Each shred of the meat disintegrated on my tongue with little effort. There are no shortcomings in terms of taste! I personally love the Air Asam Jawa Sauce which brought some citrus to my taste buds and balanced the beef flavor while my friend fell for the Sambal Kicap Sauce which brought a hint of sweetness to the beef.
If you are truly a beef connoisseur, you cannot miss this!
3/ Ayam Percik RM35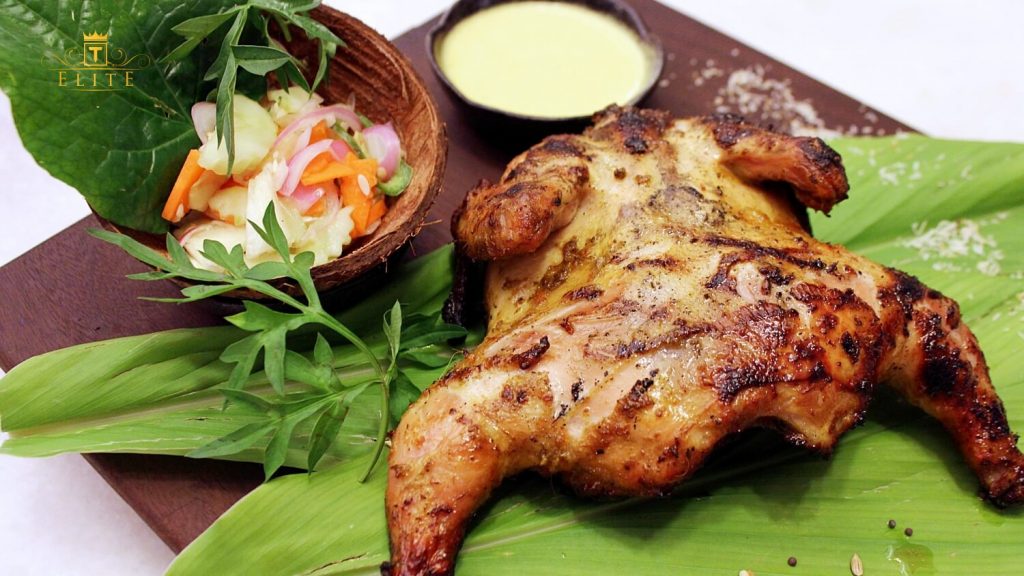 Our last dish was the Ayam Percik which was a whole grilled spring chicken lacquered with calibrated blend of ingredients including turmeric, coconut milk, onion garlic and ginger. The chicken was so aromatic that it immediately whetted our appetite. I was fascinated to see such a big portion of chicken and did not hesitate at all to devour the first piece.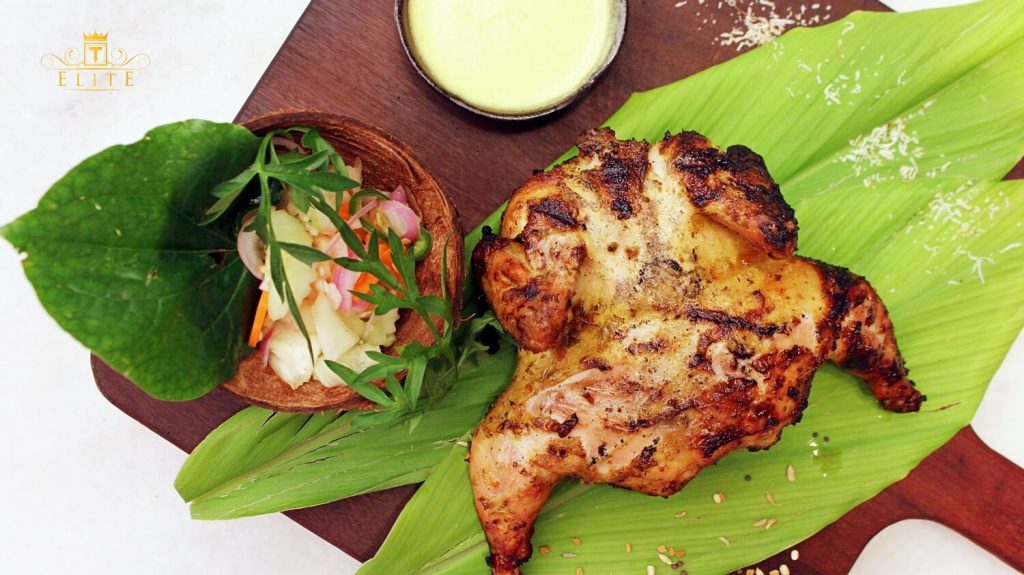 It was such a hearty dish – a soothing comfort food for the soul. The chicken was tender in texture and its exquisite taste intrigued my palate. Its savory flavor blended well with a tangy sweetness which then lingered in the mouth and touched all the senses. I would say the coconut milk was spot-on as it imparted an aromatic and velvety quality and gave the chicken a pleasantly sweet taste. I shall not forget the mouth-watering acar that came along. Its perfect balance of spicy, sour and sweet flavor mingled perfectly with the tasty chicken. Delicious!
If you want to experience a home away from home, Enak KL is the place where you can truly taste the authentic flavors of Malay cuisine. You can book a table here to receive a 30% off on food bill (The promotion is valid until 30th of April, 2018).
Of course, if you pay the restaurant a visit, you might consider using the ELITE Membership like we did to redeem free dishes. You can read more information about it here.
Enak KL
LG, 16, Feast Village Starhill Gallery,
JW Marriott Kuala Lumpur,
181, Jalan Bukit Bintang,
55100 Kuala Lumpur.
Daily: 12:00pm – 3:00pm; 5:30pm – 10:30pm.