Can't stop thinking about sinking your teeth in the melt-in-the-mouth sashimi featuring delectable seasonal produce and gratifying the taste buds with beautifully crafted sushi? You are not alone! As avid sushi and sashimi foodies, we are always on the hunt for the most exquisite sushi and sashimi dishes in town. If you are overwhelmed with the choices, worry less because we have rounded up the signature dishes at the top restaurant in Kuala Lumpur here so you can always save your time and get your cravings quickly satisfied!

Better yet, ELITE members can always redeem these signature dishes for free. Interested to be one of the ELITE members? Learn more here. 

Now, without further ado, let's dive in! 
1/ Get Gratified by The 7 Types Ume Sashimi Moriawase at Kimiya Old Klang Road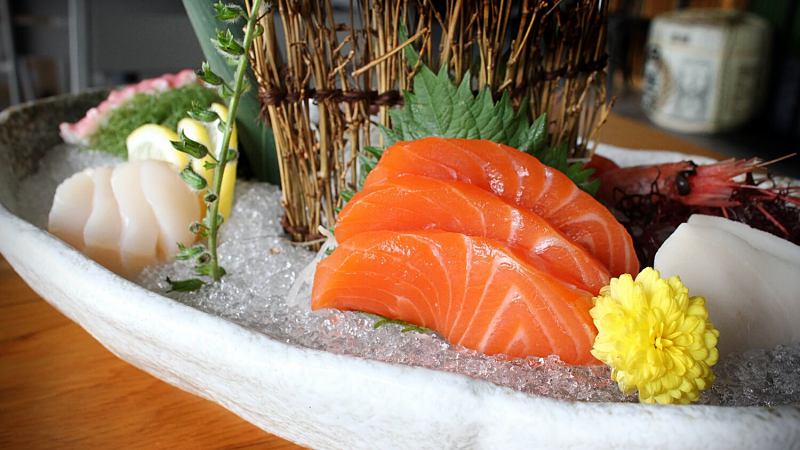 We were in awe to know the fish were air-flown all the way from Hokkaido, Japan to the restaurant. In the blink of an eye, the teppanyaki chef masterfully handled 7 types of seasonal sashimi skillfully Our three favorite types of sashimi of the day are Amaebi prawns, scallop and salmon! The amaebi prawns captured our hearts with its buttery, creamy texture and the melt-in-the-mouth feeling. The scallop was so soft and smooth like velvet that we would eat it over and over again. And the salmon was titillating with its subtle sweet and refreshing taste which equaled to no other fish.  
TABLEAPP Member can redeem this dish for free
Kimiya Old Klang Road
Opening Hours: Daily: 11:30am – 3:00pm, 6:00pm – 10:00pm
Location: G-2, Avantas Residences, 162, Jalan Klang Lama, 58000 Kuala Lumpur.
>> Click here to make a table booking at Kimiya Old Klang Road
2/ Relish Sashimi Platter and Signature Sashimi Seafood Platter at Yamaguchi Fish Market
Inspired by Karato and Tsukiji Fish Market in Japan, Yamaguchi Fish Market always seeks to bring not only the highest quality and freshest ingredients to seafood lovers but also the energetic spirit of vibrant market as well. Selling and serving fresh catches of seasonal fish to uni and king crabs, this fish market is frequently-visited by seafood and Japanese food aficionados.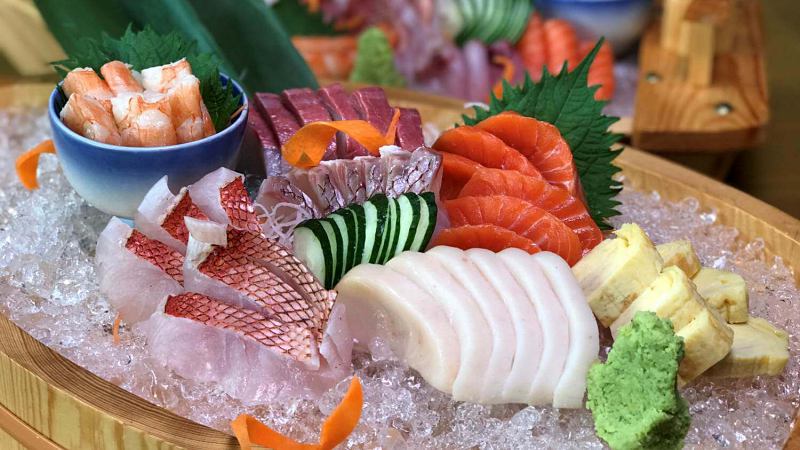 The Sashimi Platter is a dish that sashimi lovers could not forgo. These beautiful cuts of fresh sashimi lying on a bed of ice were so tempting that we could not wait to satiate our taste buds. Only the freshest-of-the-season sashimi are hand-picked to be served on the dish such as salmon, tuna belly and more. A true indulgence for sashimi lovers.
TABLEAPP ELITE member can redeem this dish for free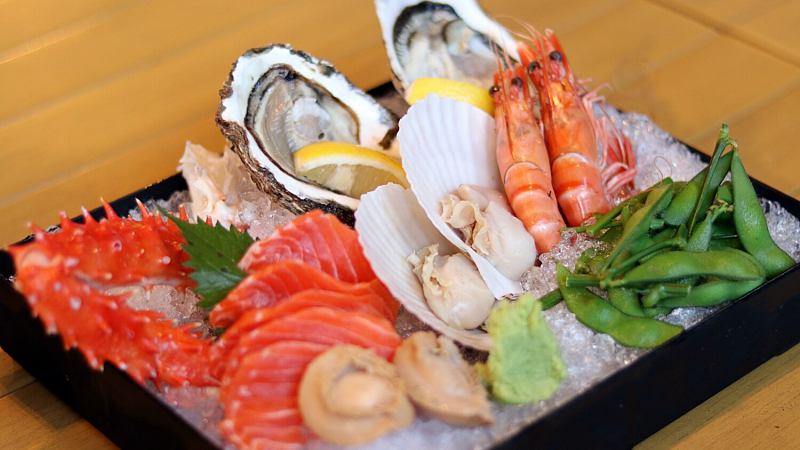 Another dish that won our hearts and many diners here is the Yamaguchi Signature Sashimi Seafood Platter. Though we had already prepared for what was coming, we were still amazed by the scrumptious and sleek pieces of salmon sashimi, protein-rich King Crab legs, fresh oysters, abalone, scallops and prawns. Not only secretly triggered our salivation just by its look, the platter also tempted our palate for its flavors.
TABLEAPP ELITE Member can redeem this dish for free
Yamaguchi Fish Market
Opening Hours: 12:00pm – 3:30pm, 6:00pm – 12:00am
Location: 16, Jalan Kampung Pandan, 55100 Kuala Lumpur
3/ Tuck Into Delectable Seared Salmon Nigiri at PLOY

As a restaurant focusing on modern Asian cuisine, PLOY not only succeeds in embracing Asian flavors with a twist but also in not-so Asian dishes.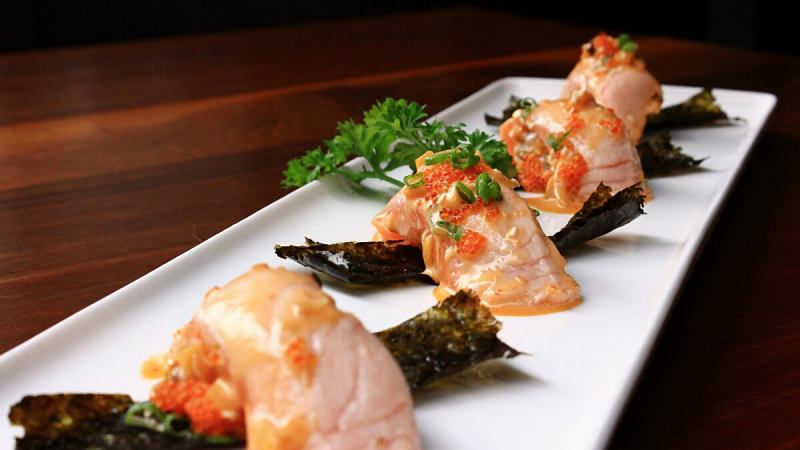 If you are a sushi fan, you should not ignore the restaurant's signature dish Seared Salmon Nigiri (4 pieces). Only the freshest salmon are selected and crafted into these delectable specialties along with roasted seaweed. To infuse extra taste into the nigiri sushi, the restaurant creates a special sauce that mingles well with the salmon and accentuates its flavors. We relish everything about the dish.
TABLEAPP ELITE member can redeem this dish for free
PLOY
Opening Hours: Mon – Fri: 12:00pm – 3:00pm, 6:00pm – 12:00am; Sat: 6:00pm – 12:00am; Closed on Sunday
Location: G-02, Ground floor, Work@Clearwater, Changkat Semantan, Off Jalan Semantan, Damansara Heights, 50490 Kuala Lumpur
4/ A Plethora of Sumptuous Sashimi and Sushi with Saturday A La Carte Buffet Lunch at Kampachi EQ

Kampachi is a pioneer of Japanese cuisine in Malaysia which offers authentic Japanese dishes prepared using the highest quality ingredients air-flown from Japan and specially imported artisanal sake directly sourced from select microbrewers in Japan exclusively.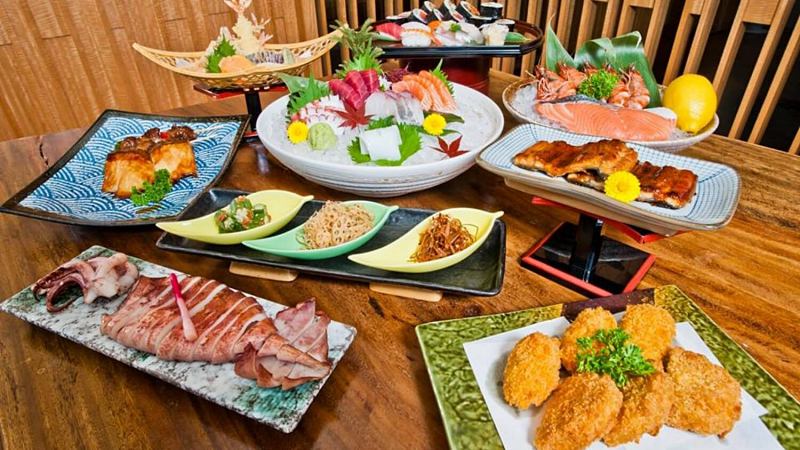 A plethora of made-to-order selections are brought to your table when you come to Kampachi EQ for the signature Saturday A La Carte Lunch Buffet! Tuck into a wide array of Japanese delights with selections of air-flown Sashimi from Japan, Maki rolls, Sushimi selections, premium main dish from the kitchen such as Deep-Fried Snow Crab Leg, Pan-Grilled Australia Wagyu, Grilled Rock Fish and many more delicacies.
TABLEAPP ELITE member can redeem this dish for free
Kampachi EQ
Opening Hours: Daily: 12:00pm – 3:00pm, 6:00pm – 12:00am; Sat: 6:00pm – 12:00am
Location: Ground Floor, Equatorial Plaza, Jalan Sultan Ismail, 50250 Kuala Lumpur

>> Click here to book a table at Kampachi EQ