Originated from Spain, tapas are now presented in restaurants from all over the world in the form of small plates, snacks or appetizers. From a bowl of olives to creative tapas with a peculiar touch, tapas are undeniably loved by many! While some may think tapas are just smaller versions of foods, they are actually more than that! Check out 5 interesting facts you might not know about these world-famous delicacies. 
 

1/ Tapas mean "cover"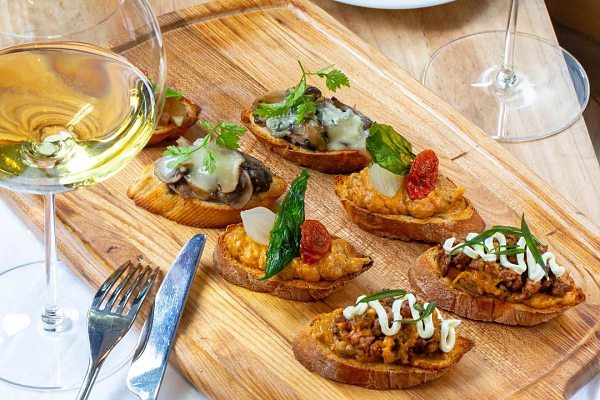 Image Cre: Cicchetti Di Zenzero 
Did you know "tapa" literally means "cover"? Many believe that in the beginning, tapas were merely pieces of bread that were placed over a glass just to keep the flies away. It is said that during the 10th century, Spanish King – Alfronso, had a severe illness and all he could eat were small bites of foods with wine. Once recovered, the King declared that wine can't be served without a small bite of food and there came the flourish of tapas in Spanish bars!  
2/ Tapas used to be free and were simple dishes like almonds or olives!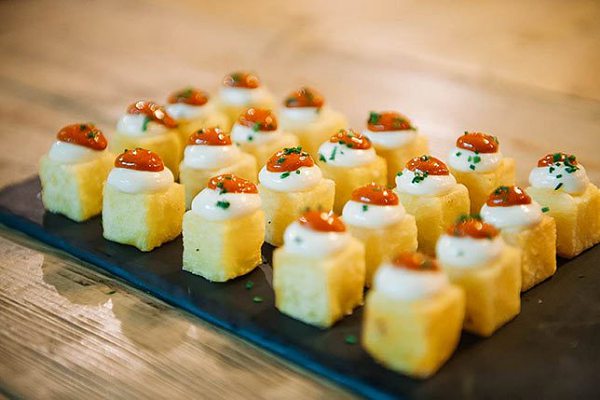 Image Cre: aborigenbarcelona 
Nowadays you can see tapas in various shapes and styles; however, when they were first originated, tapas were actually foods that required little to no preparation. As free snacks for drinking occasions, these small dishes can be as simple as a hunk of bread, a dish of olives, almonds or milk cheese! After Spain came in contact with other countries, tapas also started to evolve as bar owners had strived to come up with new ideas for tapas to stand out from the rest. 
3/ Tapeo – The Art Of Eating Tapas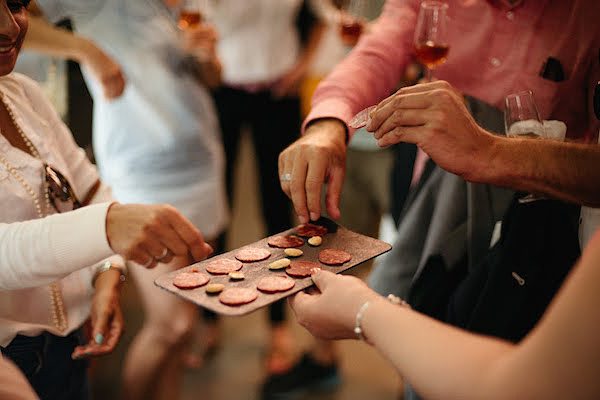 Image Cre: proper-spanish-tapas 
Spanish tapas are sumptuous yet the tapas concept is actually not only based on the food itself! Tapeo – the art of eating tapas, is simply the gathering of people to share and socialize. In Spain, it has become a part of the Spanish way of living – sharing memories and hour-long conversations with their family members and friends over a glass of wine or beer together with delicious tapas. Come to a tapas bar and you will be likely to see a lively ambience filled with laughter because after all, tapas connect people! 
 
4/ Tapas are varied in different regions.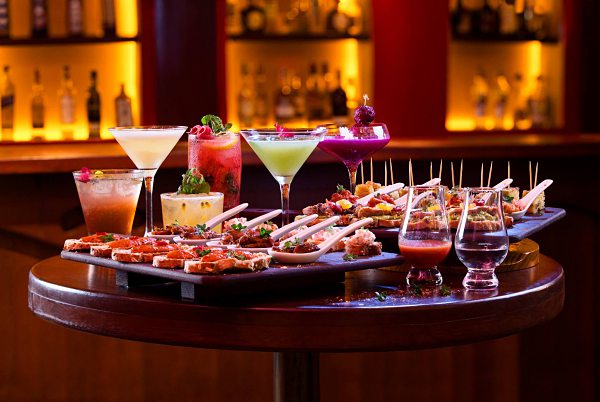 Image Cre: Sentidos Gastrobar – The Latin Grill
While you may think that tapas are just the same all over Spain, they are actually more varied than you thought. Different regions have their own specialties and even their own stories! Come to the North for their famous mini toasts with scrumptious toppings, to the central and Southern Spain to taste Iberican Ham and Chorizo and head to the coastal South for fish tapas! Each city also has its iconic tapas such as Barcelona and their renowned Patatas Bravas (Spicy Potatoes). 
5/ There is something called Japas!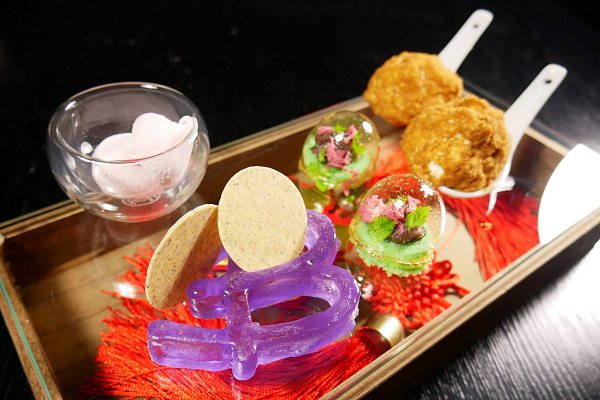 Image Cre: Babe 
Inspired by tapas and traditional Japanese cuisine, Japas dining is one of the concepts that have quickly won the hearts of diners. Exceptionally versatile and has more to offer than sushi, Japas can re-interpret familiar foods into new creations. These bite-sized delicacies are usually made from the best-quality tuna, duck breasts and finest ingredients. In Kuala Lumpur, you can pay a visit to Babe or Kikubari, located in Damansara Heights, for special Japas filled with whimsy and wonderment. 
If you are excited to revel in sumptuous and authentic tapas in Kuala Lumpur, we have got your back! Check out Sapore, Tapas Club Pavilion, Sentidos Gastrobar – The Latin Grill @ JW Marriott Kuala Lumpur, La Bodega and Cicchetti Di Zenzero!