Way Modern Chinois @ Damansara Heights has always been one of my go-to destinations not only because of its location which is away from the hustle and bustle of the city but also for its exquisite fine-dining Chinese menu with a twist. Once stepping out of the elevator, you will probably be overwhelmed with the restaurant's contemporary and sophisticated furnishings. 
If you are an avid foodie, this is where you should belong to! Of course there are superb dishes here that are loved by diners which I don't want you to miss out. Let's figure out! 
 
1/ Truffle Roast Duck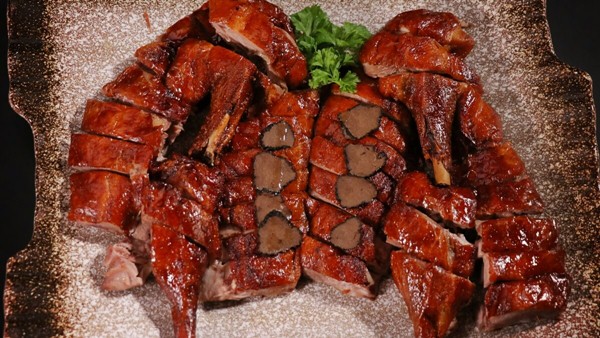 If you have a knack for duck meat and truffle, this Truffle Roast Duck is the perfect selection for you! After being marinated with truffle sauce, the duck is double roasted with truffle oil and topped with truffle slices – a pure indulgence for any gourmet hunters. I was in love with its crispy skin, flavorful meat and of course, the truffle sauce which filled my palate with an umami goodness. Due to its demanding requirement, the dish needs to be pre-ordered 24 hours in advance.
>> Click here to view this Truffle Roast Duck


2/ Trio Dim Sum Collection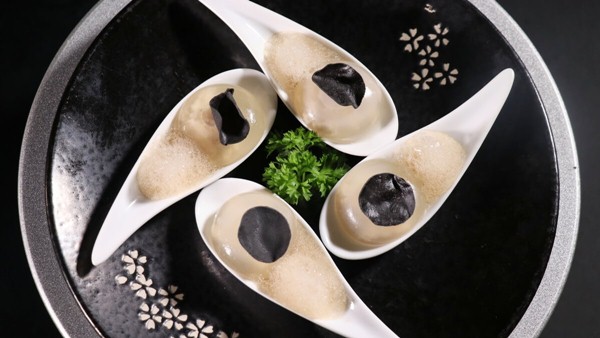 Next comes Trio Dim Sum Collection which includes "Skinless" XLB 特色小笼包 (4pcs), Pac Man Dumplings 四川虾饺 (4pcs), and Golden Rose Wanton 玫瑰云吞 (5pcs). The dish has an eye-pleasing presentation which can capture any diners' hearts! The "Skinless" XLB, wrapped in a transparent skin, tempted my palate with its sumptuous broth and minced meat topped with tangy foamy ginger and vinegar dip. The Pac Man Dumplings teased my taste buds with the fresh steamed prawns marinated in Szechuan spices and spicy ponzu while the Golden Rose Wanton was tasty with its crispy prawn dumplings and dashes of red sauce. 
>> Click here to view this Trio Dim Sum Collection
3/ Crispy Lion Fish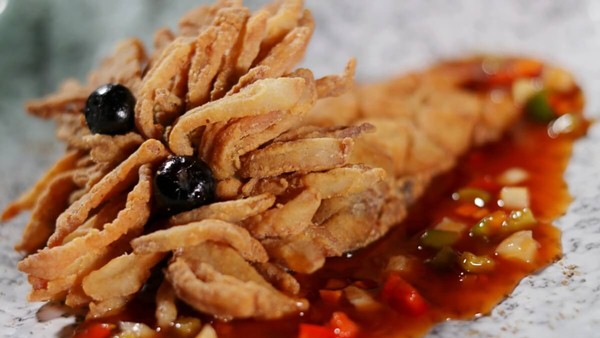 Finally, Crispy Lion Fish! Don't worry, it's not the endangered species we are talking about! The dish is indeed a deep-fried sea bass in disguise! The fillet was cut skillfully and deep fried until it opened up, nicely moist underneath the light brown crust. Dip the fish inside the sweet and sour sauce and your taste buds will be delighted with every piece. A hearty dish of the fresh-water fish!
TABLEAPP ELITE Members can redeem these 3 signature dishes for free. Find out about TABLEAPP ELITE here.
Way Modern Chinois
Location: G-1, Work@Clearwater, Changkat Semantan, Damansara Heights, 50490 Kuala Lumpur.
>> Click here to reserve a table at Way Modern Chinois